Stop-work order on a residential tent in Khirbet Al-Halawah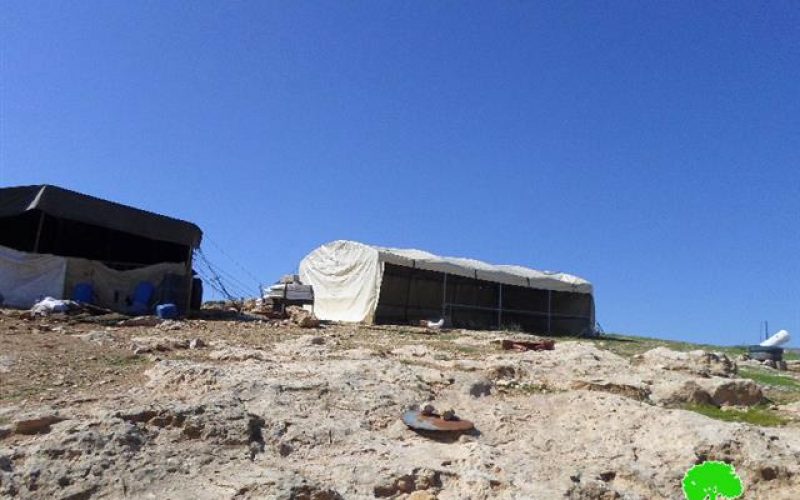 Violation: serving a stop-work order
Location: Khirbet Al-Halawah- Yatta town
Date: February 18, 2016
Perpetrators: Israel Civil Administration
Victims: family of Ismael Abu Iram
Details:
The Israeli occupation authorities served on February 18, 2016 stop-work orders on residential tent owned by citizen Ismael Abu Iram from Khirbet Al-Halawah that is relative Masafer Yatta, south Hebron city.
It is reported that a vehicle from Israel Civil Administration accompanied by an army patrol raided the area, hung the order on the targeted structure and took photos of it before the force had left.
The orders mentioned that the structure was unlicensed and ordered a halt on construction works. March 06, 2016 was assigned as the hearing session for the Regional Inspection Committee – the Israeli Occupation Civil Administration in the Israeli colony of Beit El to consider the status structures.
The tent ( 40m2) is made of metal arches and poles and is covered by shade cloth. It is home for Abu Iram 13 member family including 4 children.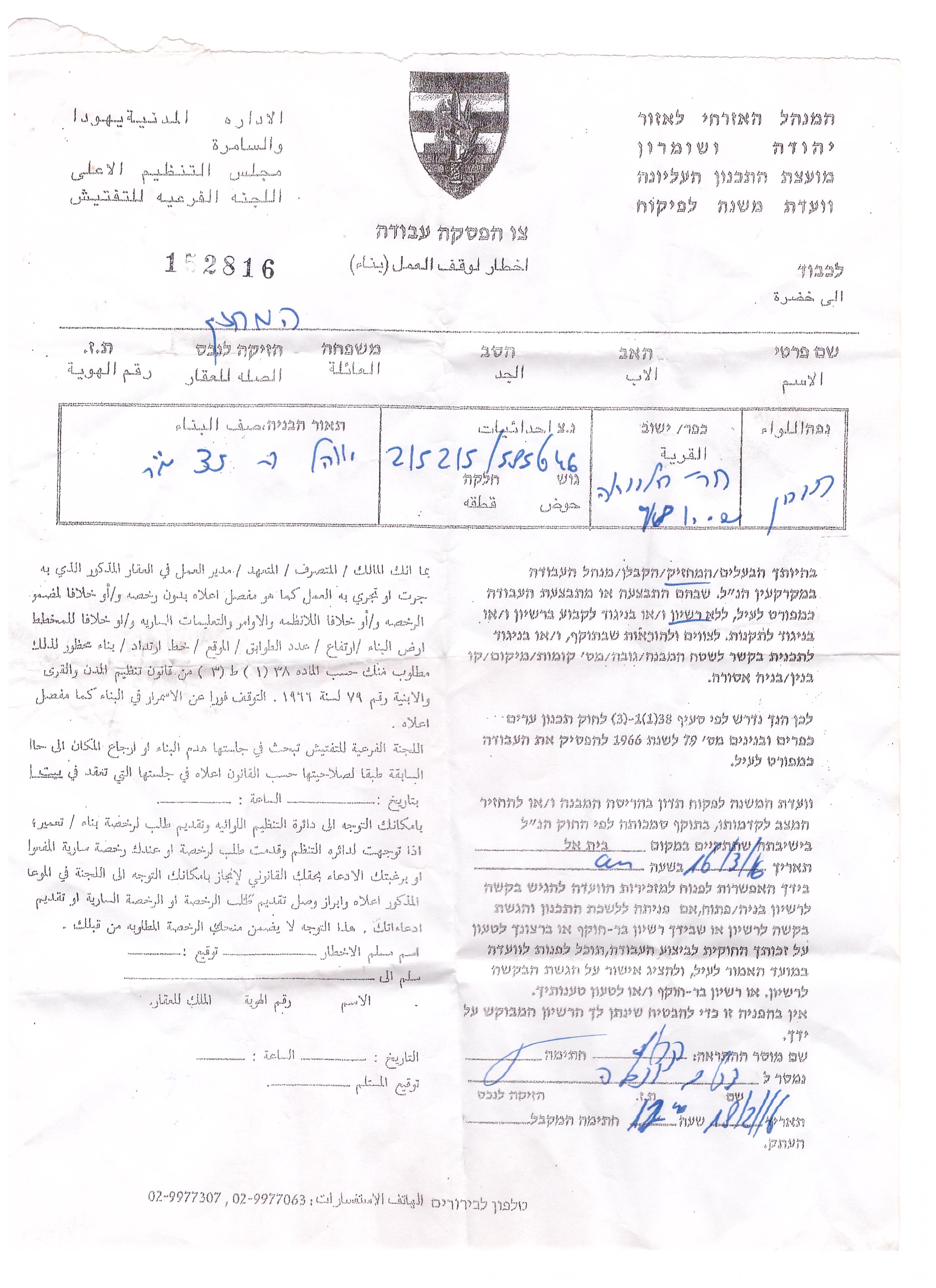 Photo 1: the stop-work order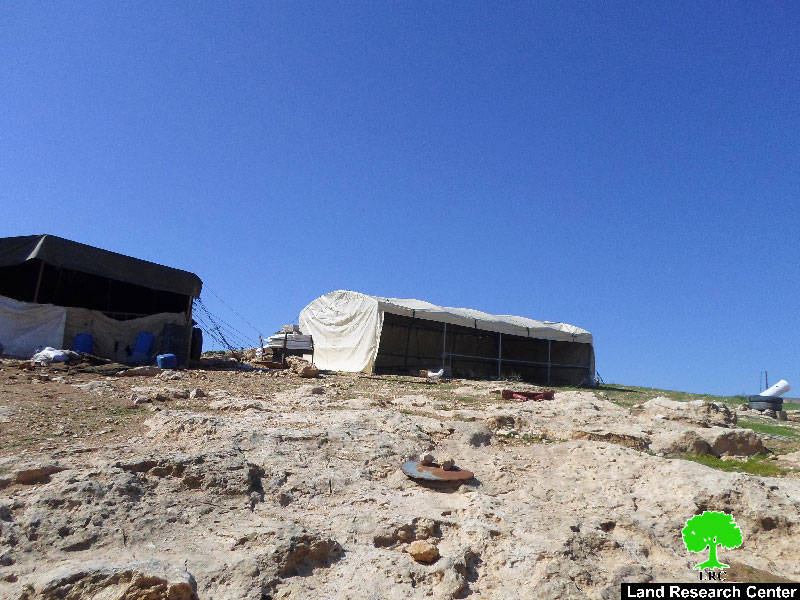 Photo 2: view of the tent
The tent is one of many targeted structures in the area. The occupation targets Al-Halawah and others for the sake of emptying the area and using it for colonial expansionist plans. Not only, the occupation is working on limiting down the demographic expansion of Palestinians on the claim of "unlicensed construction" to take more lands over.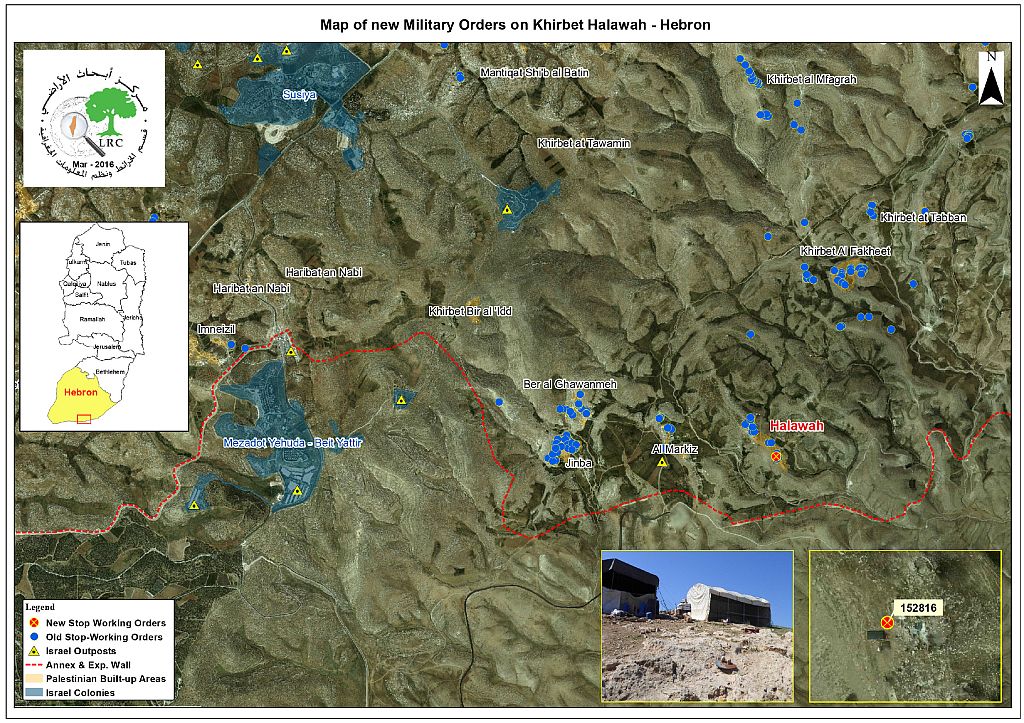 About Al-Halawah:
It is relative to Masafer Yatta area. The hamlet's structures are made of metals slaps and cement bricks. Al-Halawah is edged by Al-Tawamin and Al-Mfuqara hamlets from the north, Al-Majaz, Al-Tabban and Al-Fakhit hamlets from the east, Al-Markiz , Jinba and Beir Al-Ghawanmeh hamlets from the west and the apartheid wall from the south.
Prepared by
The Land Research Center
LRC