Confiscation order on a plot in the Tubas area of Sahel Al- Bikai'a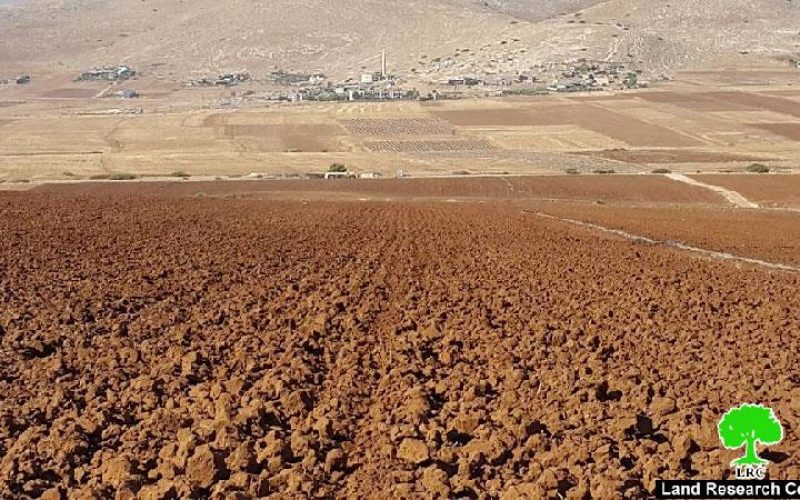 Violation: serving a confiscation order on a land
Location: Sahel Al-Bikai'a/ Tubas governorate
Date: September 02, 2015
Perpetrators: the Israeli occupation army
Victims: farmers of the area
Details:
The commander of the Israeli army in the West Bank Nizan Alof on September 02, 2015 issued a military order holding the number (T/160/05) with an explanatory map attached. The order was to put hands on a one dunum plot in the Tammun area of Sahel Al-Bikai'a; more specifically in the area known as Ras Al-Mudahbar.
According to the order, the confiscated plot will be used for the favor of opening a new military road next to Buq'ut colony. The objective behind opening the road is to control the area and its resources in addition to pining down the Israeli presence in Sahel Al-Bikia'a.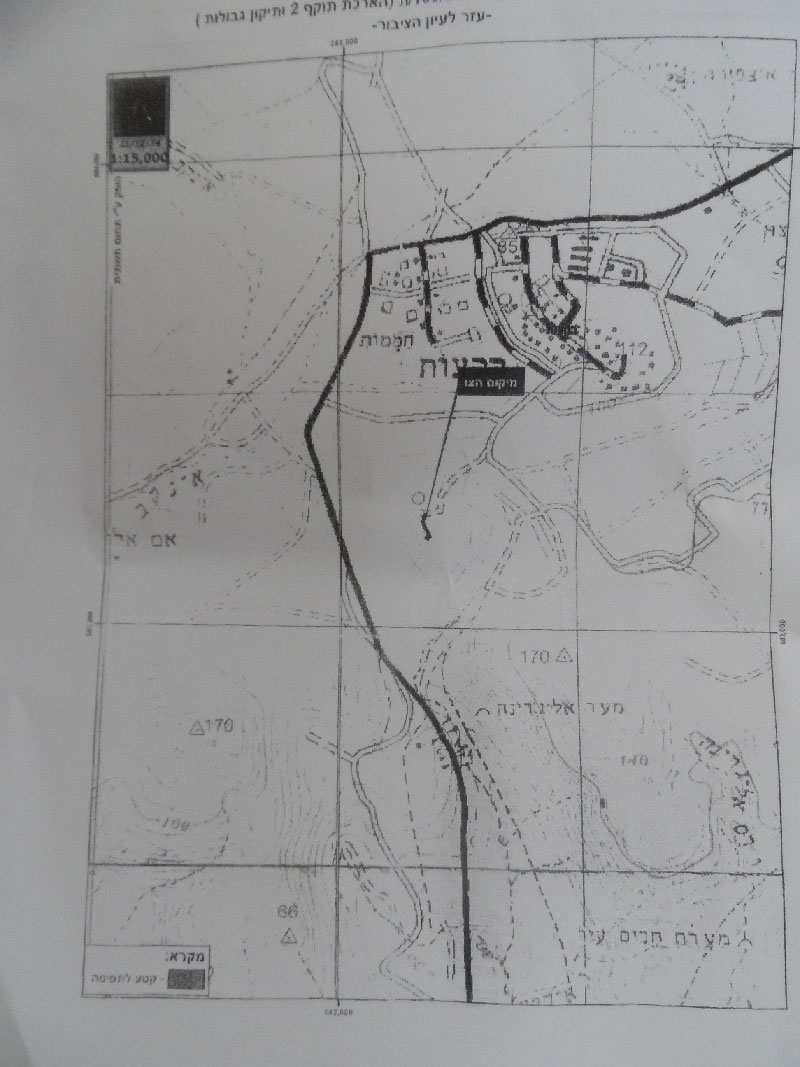 Photos 1-3: the military order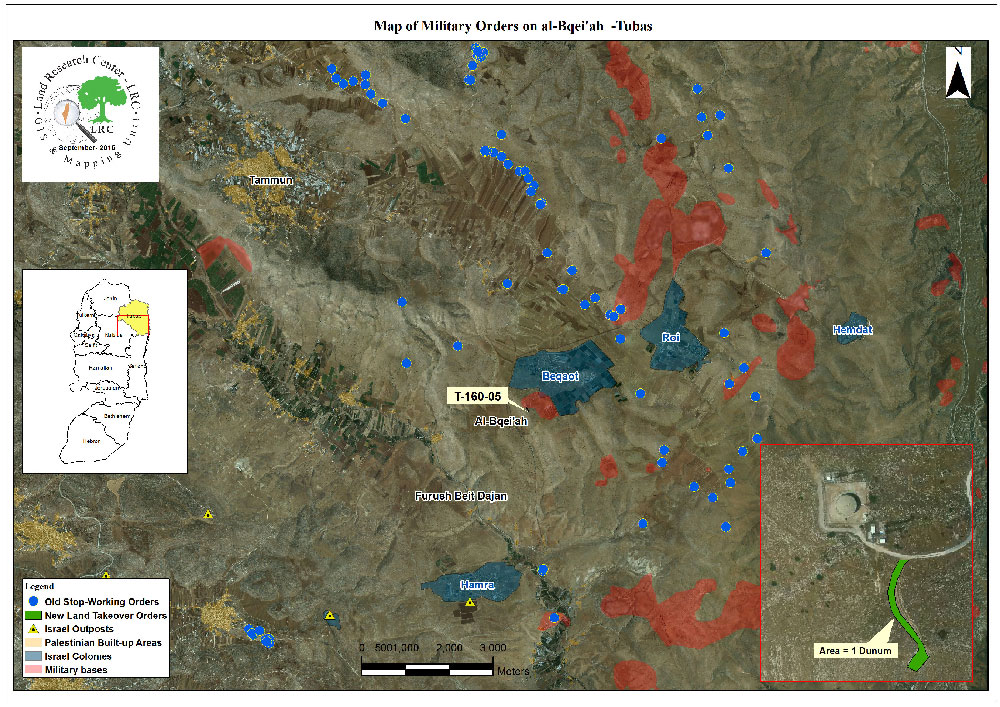 Photo 4: an aerial photo of the confiscated plot
Sahel al-Bikai'a: a looted treasure by the occupation
According to Tammun mayor Abdelkarim al-Qasim, the total land area of al-Bikai'a is 98800 dunums, of which 25000 dunums are located within areas classified (B &A) according to Oslo Accords. What remains of the lands is classified as area C. These lands are subject to colonial activities represented in the expansion of Buq'ut and the nearby colonies.
He also asserted that the major parts of the Sahel are unused properly for the occupation confiscates and expels farmers out of the lands. Farmers were even deprived from water, which is essential for farming. This made farmers to shift to field crops because of water rarity rather than other crops.
Prepared by
The Land Research Center
LRC