The Israeli occupation confiscates irrigation network, damages crops in Hebron city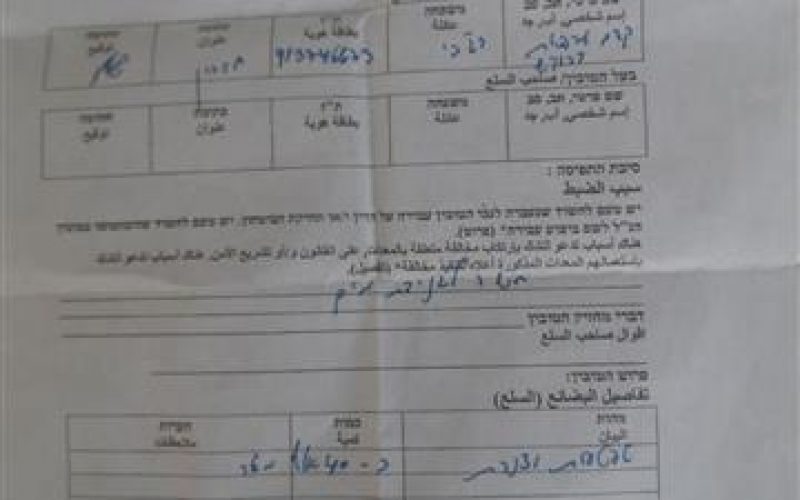 Violation: attacks on lands
Location: Jabal Jouhar-Hebron
Date: 17/06/2015
Perpetrators: Israel Civil Administration and army
Victims: Citizen Kathem Rajabi
Details:
The Israeli occupation authorities on June 17, 2015 confiscated an irrigation network from the plot of citizen Kathem rajabi in the area of Khallet Al-Idih, Hebron city.
Rajabi said that a force from the Israeli occupation army accompanied by a staff from the Civil Administration, private company and a JCB dozer raided the area and surrounded his land. Workers from the private company embarked on cutting down the irrigation network, pulling it out from amidst the seedlings; the dozer then loaded the gathered and damaged network into a truck. Noteworthy, most of the seedlings were damaged as a result.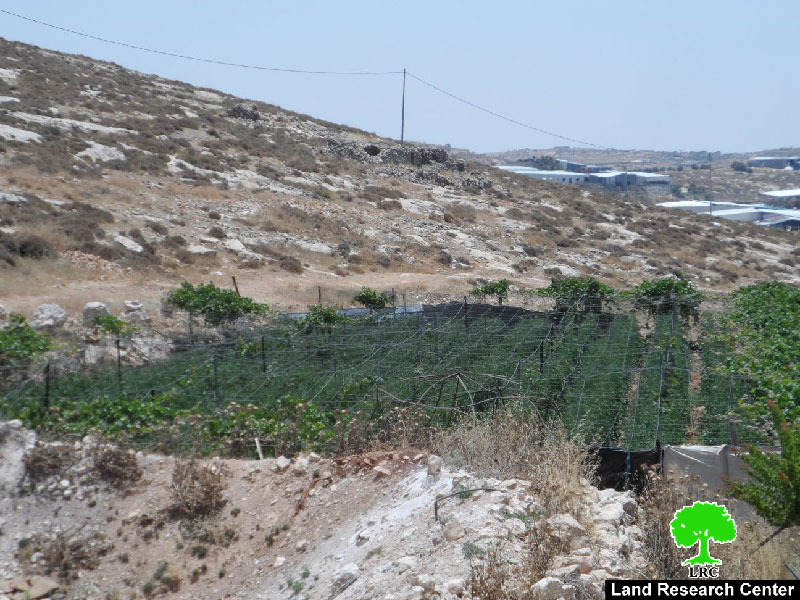 Photos 1-5: view of the attacked agricultural lands
Rajabi said that he sustained a finical loss of 88,000 INS due to the attack; losses were reported as follows:
Irrigation network (for 15 dunums) with an estimate of 75,000 INS
Two Water pumps with an estimate of 3,000 INS
A pesticides spraying pump with an estimate of 6,000 INS
The uprooting of 2000 tomato seedlings at time of pulling out the irrigation network; total estimate is 2000 INS
The uprooting of 300 cornflower seedlings with an estimate of 500 INS
It should be marked that tomato seedlings aged around 60 days where other corps aged 30 days. Citizen Rajabi was served a confiscation minute at the end of the operation.
Photo 6: the confiscation minute
Citizen Rajabi asserted that this is the third time the Israeli occupation authorities confiscate irrigation networks and agricultural tools from his land. On July 2014, the Israeli occupation authorities confiscated power generators and water pumps form his land where irrigation networks were confiscated from his land on November of that year.
Noteworthy, the targeted lands of Rajabi are considered the source of livelihood for a 20 member family including 11 children.
Prepared by
The Land Research Center
LRC