Colonial group Ateret Cohanim opens a door for a Talmudic school in Salah Ed-Din Street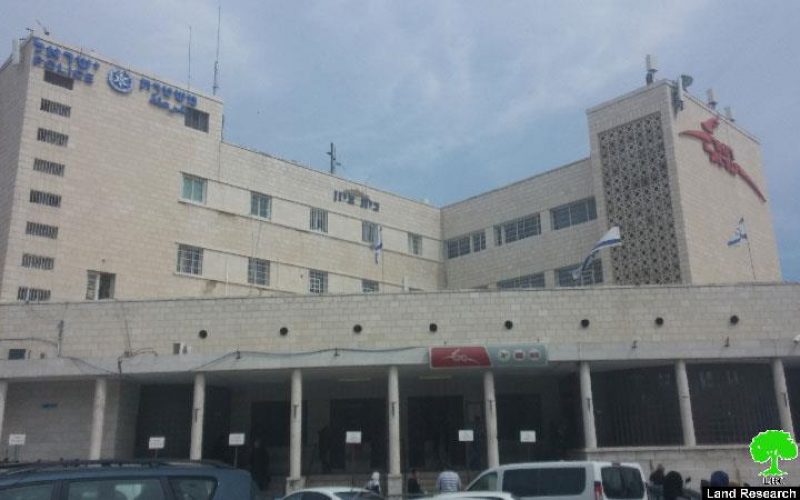 The colonial group Ateret Cohanim opened a main gate for the Talmudic school that is located within the post office building founded in Salah Ed-Din Street. The building was declared purchased from Bezeq Communication Company a year ago. The door was opened in the floor below the post office headquarters. The opening was officially made on June 21 2015.
The school posses a very sensitive location since it is founded in the active commercial street of Salah Ed-Din. Students of this school are the fanatic colonists who harass Palestinian kids and women, not mentioning that they form the core of Price Tag gang.
The presence of such an outpost in a Jerusalemite location must have been studied thoroughly and given the green light to be implemented by the Israeli government itself.
Colonial groups and association such like Elad and Ateret Cohanim impose their agendas on the Israeli government to ratify and approve their colonial plans of takeover. Purchase and selling are being done through rigged documents. Such forged deals are seen in the establishment of the great Talmudic park in Al-Isawiya and the demolition of Al-Bustan neighborhood to be transformed into a park.
The Israeli occupation takes over the central post office in the Occupied city of Jerusalem
Ateret Cohanim, a Jewish organization, sent an e-mail with pictures attached to its supporters claiming that the organization bought more than 1000 m2 in a building that has a strategic location, north of Herods Gate in Salah Ed-Din Street. The email mentions that the building will be used as a yeshiva (religious school) and a dormitory for the students before performing military services. The building is being renovated and will be open to public after the Jewish holiday of Passover that starts in mid April, 2014. Within the e-mail, Ateret Cohanim asked its supporters to donate for the project.
The story of the building dates back to the fifties of the last century when the Jordanian government established a central post office on endowment lands "Waqf", which the Israeli occupation later seized in June 1967.
This is not the first time the Israeli occupation official authorities allow religious organizations to transfer ownership of Palestinian property to colonial groups. For example, the Ministry Internal Security made a deal with Ateret Cohanim to empty its station in Ras al-Amud for the favor of the organization in return of building a new police station by Ateret Cohanim on lands from At-Tur area , west of Maale Adummim colony. Another example is that the Israeli authorities does not deter Alaad racist group from seizing pieces of land and houses in Silwan. According to international laws, Jerusalem is an occupied city since 1967, in which any act of purchase or selling is considered invalid for occupiers.
Prepared by
The Land Research Center
LRC