Despite eviction decision passed by Israel Supreme Court , Ofra colonists hold infrastructure work for the new outpost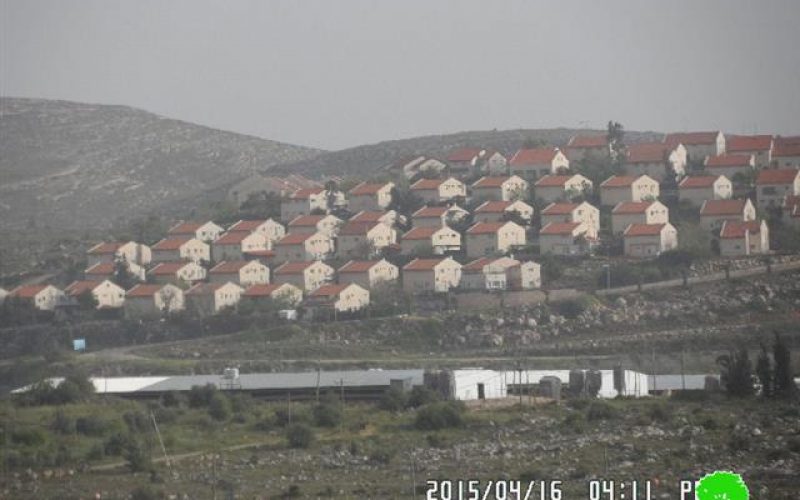 Violation: setting up electricity cables and opening new roads
Date: 14/04/2015
Location: Silwad town- east Ramallah
Perpetrators: Ofra colonists
Victims: farmers from the area
Details:
Israel Supreme Court passed a decision in late 2014 to evict 9 colonial units, facilities and a garden from the colony of Ofra and to return 150 confiscated dunums to their Palestinian owners. Noteworthy, the aforementioned lands were expropriated in 2007 from the southeastern side of the town. Until today, there is no clear intention that the occupation will evict the area.
According to the field observation of Land Research Center, colonists were seen developing infrastructure for their caravans, which were ordered with eviction. The documented activities included providing power to that random outpost and expanding the nearby roads, which makes room for more caravans in the area and more colonists as well.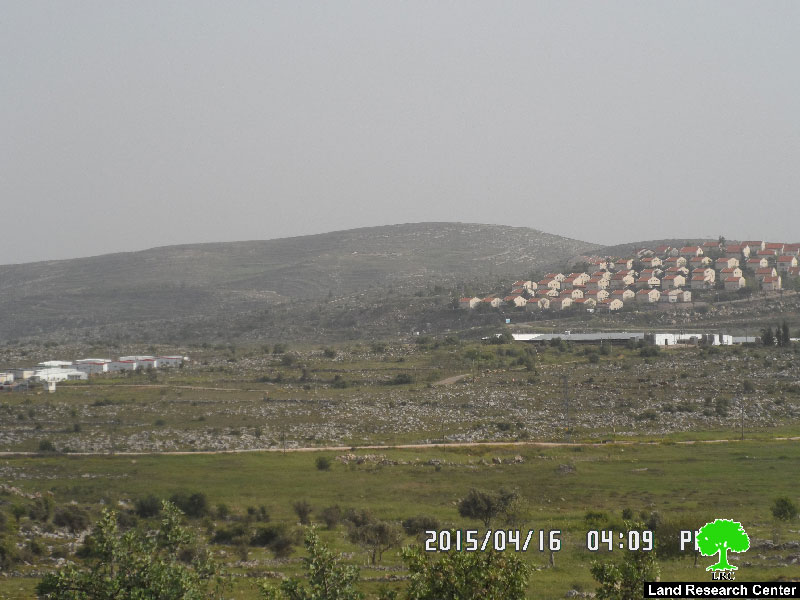 Photos 1-3: Ofra colonists with a scene of must-evict colony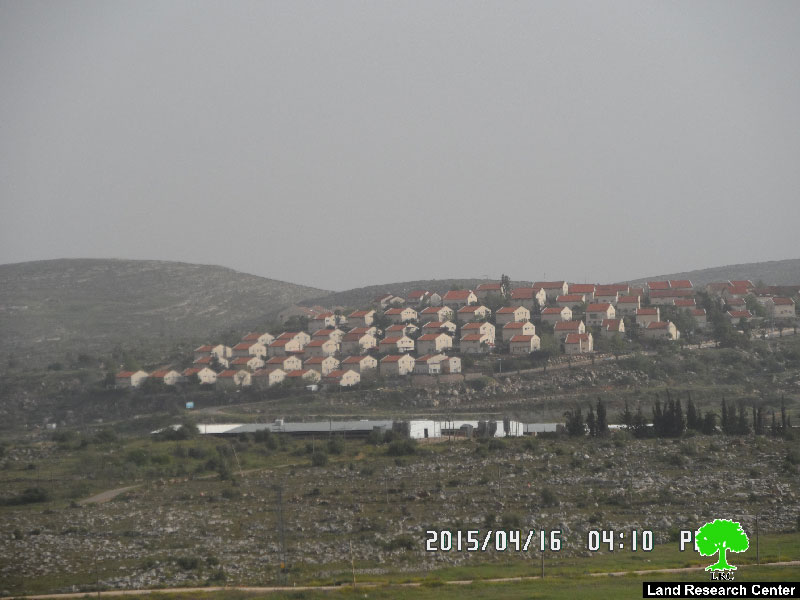 Photo 4: the random outpost in Ofra
A cruel decision:
After many battles in the Israel Supreme Court that lasted for 8 years, the court passed an eviction order for the favor of Palestinian despite all forgery practices colonists tried. The decision was to be implemented after two years from date of issuance.
The order's implementation period will give colonists the chance to devour more land and Judaize it. This happens with help of the occupation army, which might probably declare the area a closed military zone.
What happens in the must-evict outpost is a live evidence on the occupation's arrogance and shows that Israelis are never committed to laws and conventions.
About Ofra:
"Ofra" was built in 1975, in east northern Ramallah on 900-dunum lands confiscated from Silwad and Ein Yabrod. The name "Ofra" has its roots in the Roman language.
Ofra has many facilities such as schools, kindergartens, gym, library, post office, electronics company, cow farm, petrol station among others. 3100 colonists live in Ofra as far as 2009.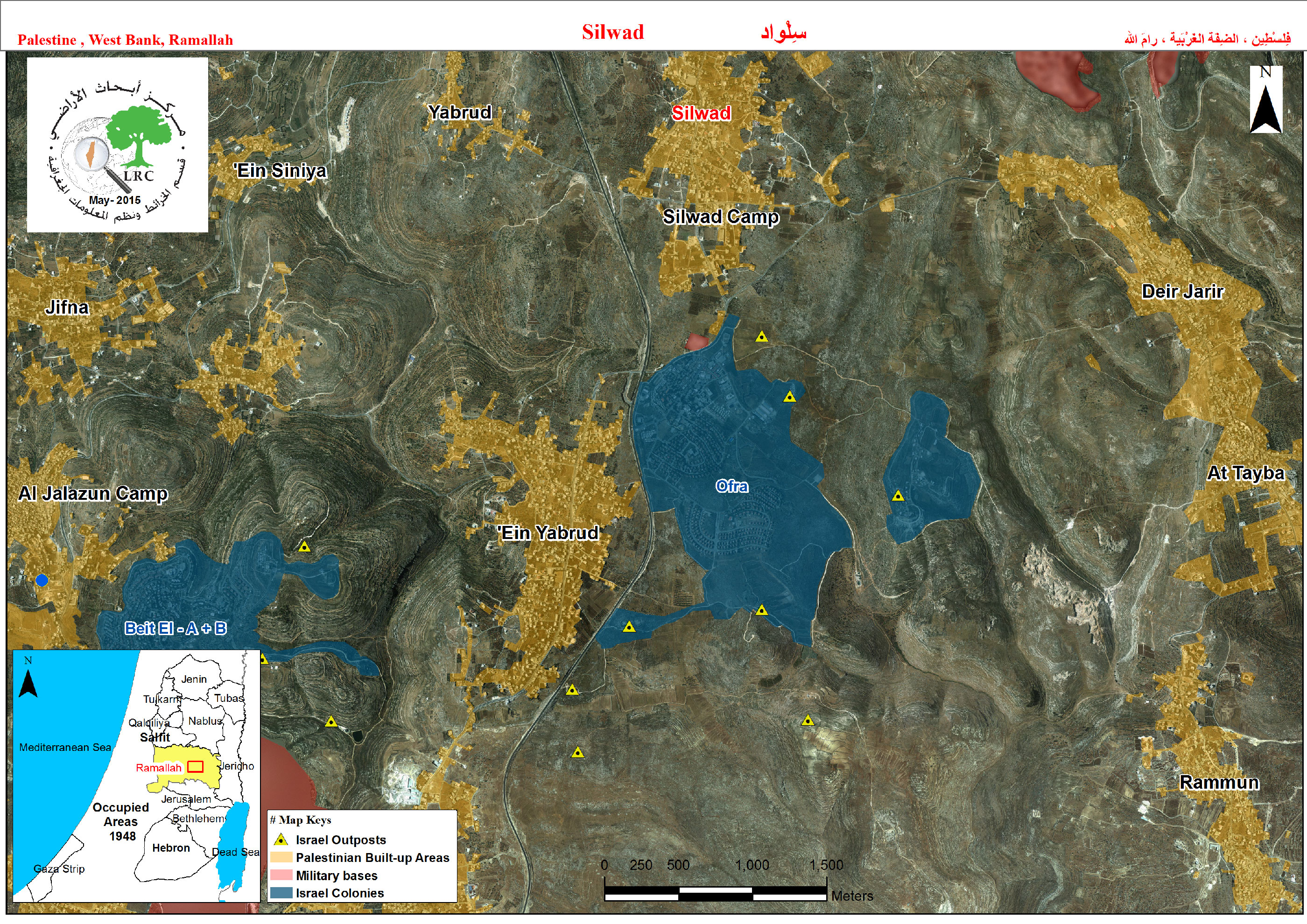 Prepared by
The Land Research Center
LRC