Expansion works on the outpost Novi Nehemiah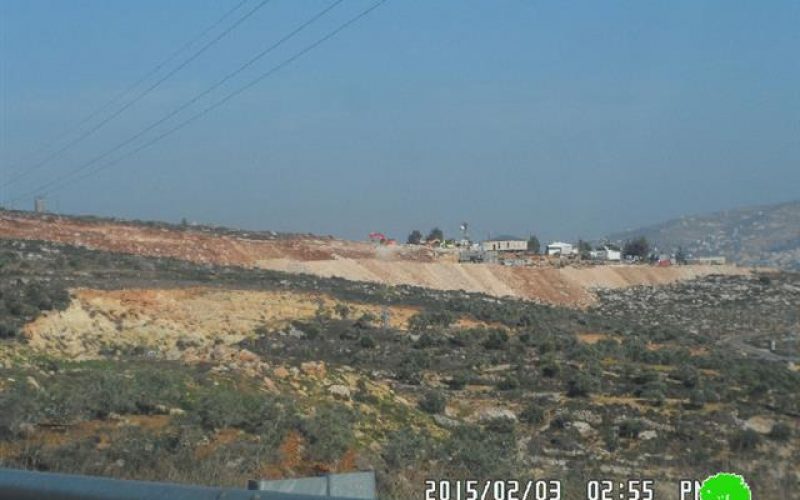 Violation: expansion works on an outpost
Date: Jan+ Feb/ 2015
Location: Iskaka village/ Salfit governorate
Perpetrators: Rachelim colonists
Victims: residents of Iskaka
Details:
The colony of Rachelim, which is located on the lands of Iskaka village has always been a threat on the area. It should be marked that the outpost of Novi Nehemiah, which is relative to Rachelim colony is witnessing massive expansion works at the expense of Palestinian lands in the area known as al-Qunayna within the natural block no.3. The expansion is intense in the western side of the outpost; especially in the periphery zone that was confiscated from Palestinians in 2010 under the claim of "security purposes".
According to Land Research Center field observation, the expansion reached out 45 dunums nearby the outpost; the ravaging works are preparatory to build tens of new colonial units that would increase the population of colonists.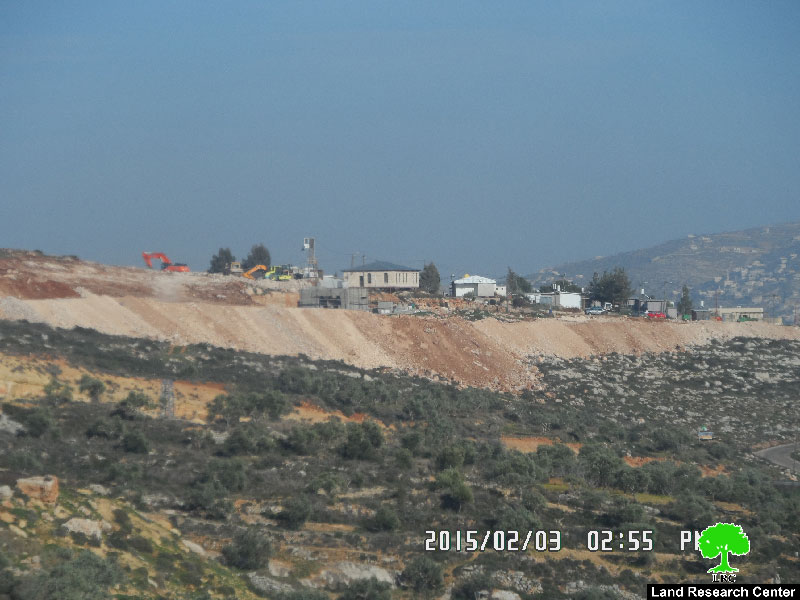 Photo 1: the outpost Novi Nehemiah
It is indicated that during 2010, a number of farmers from Iskaka village submitted complaints to the Israeli courts of Beit El in regard to land confiscation in their area; the court said that the lands are only used by a colonists to graze his sheep and that they will be vacated soon.
What happened in reality is that the colonists did not vacate the area but instead, a number of caravans were installed in the area. Since then, the area evolved to become an outpost.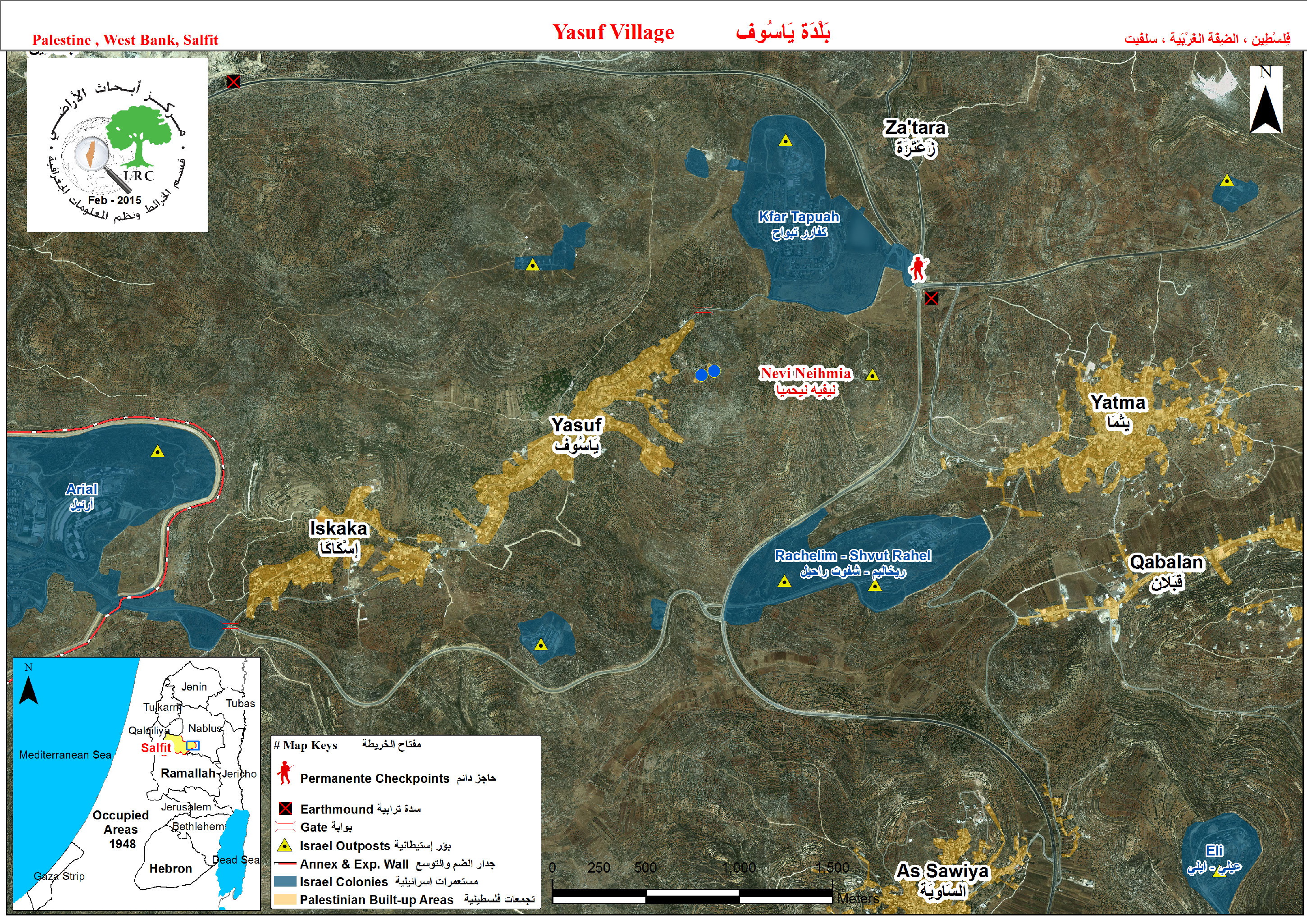 Prepared by
The Land Research Center
LRC