Colonial ravaging and construction works conducted in the Bethlehem village of Kisan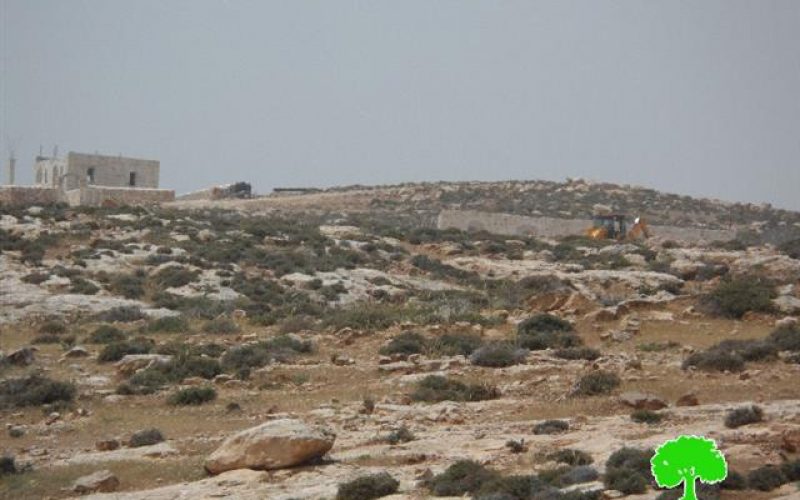 Violation: building 40 colonial units and ravaging lands
Location: Kisan- Bethlehem
Date: 25/03/2015
Perpetrators: Ave Yenhal colonists
Victims: families from the village
Details:
The Israeli occupation authorities on March 25, 2015 ravaged an area of 40 dunums form the village of Kisan; dozers on the other hand worked to establish an infrastructure and a cement wall with two gates to surround the leveled plot.
According to a witness from Kisan, the ravaging activity is conducted by an Israeli contractor who claims the purchase of targeted plot from the state of Israel; the colonist wants to establish an industrial zone that includes a weddings hall and a cement factory, the witness said.
The chairman of Kisan's village council Hussein Ghazala told a researcher from Land Research Center the following: "The dozers of the Israeli occupation army are working day and night to accomplish the ravaging and construction works; residents of the village tried to stand up against this violation but no result was rendered. The occupation seems to impose a de facto".
Photos 1-2: view of the ravaging and construction works
Building colonial units on private lands from Kisan:
A colonist from Ave Yenhal outpost named Yusi took over around 50 agricultural dunums from the village of Kisan where he installed a caravan on. The colonist also trained some dogs to attacks the sheep herds that graze in the nearby.
Ghazala also said: "Colonist Yusi intends to expand the outpost of Ave Yenhal through taking over the surrounding lands; dozers work continuously to build more colonial units on the confiscated lands as a result"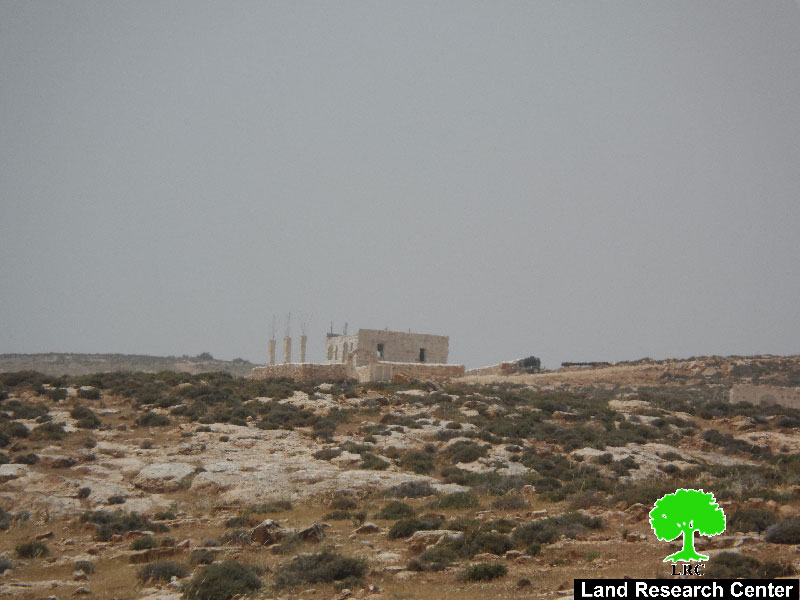 Photo 3: the caravan with a view of the ravaging works
Kisan
Located 18km south of Bethlehem, Kisan village is surrounded by Tuqu' (north), Sa'ir (west), the Dead Sea (east), Arab ar Rashayda/ Sa'ir/ Al Buweib (south). Kisan has a population of 560 people (till 2012). It has a total area of 133,278 dunums- 88,7 of which are built-up area. The Israeli occupation confiscated 2201 dunums of Kisan lands to build the following colonies:
Maale Amos which was built in 1981 and devoured 320dunums of Kisan. It is inhabited by 299 colonists.
Mizpe Shalem which was built in 1971 and confiscated 396 dunums. 193 colonists live in that colony.
Mizpe Shalem B which was built in 1980 and stole 58 dunums.
Ibei Hanachal outpost which confiscated 166 dunums of Kisan.
Israeli Bypass road number 90 devoured more than 1000 dunums.
According to Oslo Accords, 11% of Kisan is considered nature reserve while 40% is under Area B (PA is in charge of civil matters with Israel responsible for security). However, most of the village lands (49%) is under Area C (Israel maintains full security and administrative control). Here are the areas in dunums:
Land considered natural preserve (24.480) dunums
Area B (88.5) dunums
Area C (108.455) dunums
Prepared by
The Land Research Center
LRC