Expansion works on Yakir colony at the expense of Deir Istiya lands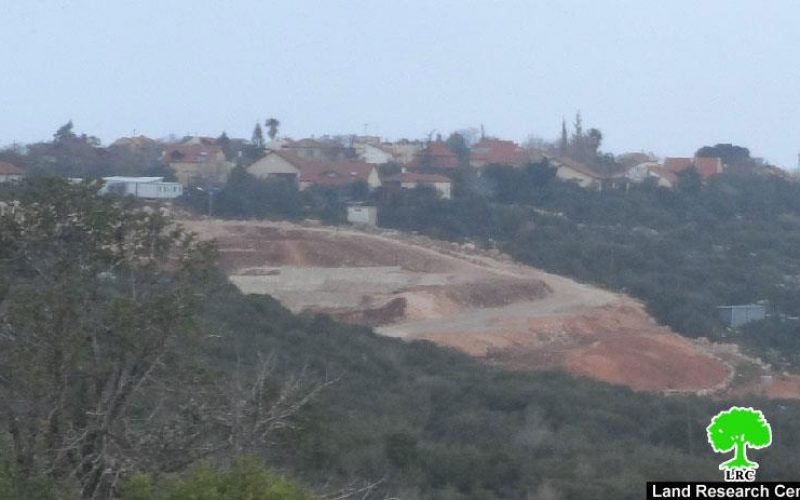 Violation: ravaging lands
Date: 18/02/205
Location: Deir Istiya/ Salfit governorate
Perpetrators: Colonies Council in the West Bank
Victim: farmers of Wad Qana
Details:
The colonization undergoing in the area of Wad Qana is considered Israel main agenda, which did not save an effort to grab vast area of agricultural lands under different claims and pretexts such like "security purposes or "opening colonial roads". Environment and bio-diversity of the area have been badly affected due to the Israeli practices.
Yakir colony that has been founded on the lands of Wad Qana since the early 80s is considered a main reason in destroying the nature and stealing the lands of Wad Qana to serve colonial expansion; expansion works are intense in the eastern side of the colony that are previously confiscated lands.
According to Land Research Center field observation, more than 25 dunums were ravaged so far to accommodate new residential units.
In 2014, Israeli Ministry of War declared a plan to confiscate large areas from Wad Qana under the claim of "security Purposes".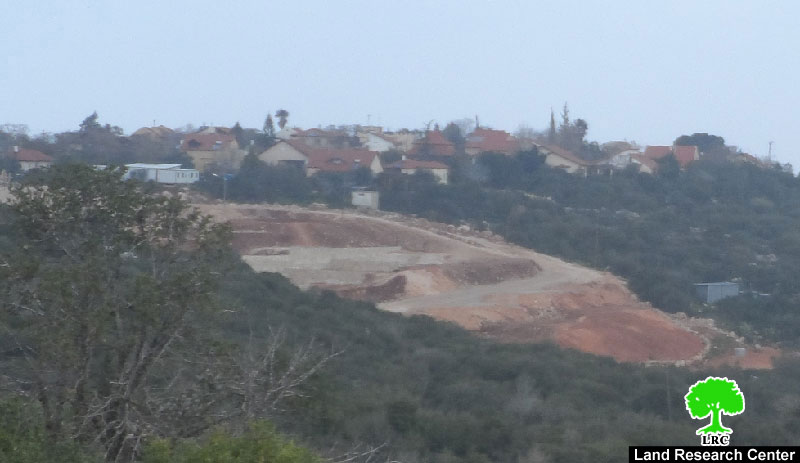 Photo showing the expansion works on Yakir
Military training zone:
300 meters to the east of Yakir, the occupation army transformed an olive grove into a military training zone for the sake of conducting army trainings for soldiers. The area is known for its aging Roman olive trees , which the occupation is planning to uproot to expand the training camp in their place. Noteworthy, the occupation destroyed the environment of the area while setting up the camp.
It should be marked that 7 Israeli colonies are located on 10,000 confiscated dunums from the area of Wad Qana. It is believed that the Israeli side is doing all the aforementioned to list the area on a negotiation plan with the Palestinian side.
Noteworthy, there is an obvious control on lands in the periphery of Emmanuel, Revava and Novem colonies; there are also some plans that aim at establishing a colonial cordon that includes all colonies in the area within the jurisdiction of a regional council named "Shomron".
Prepared by
The Land Research Center
LRC