Expansion works on Maale Levona colony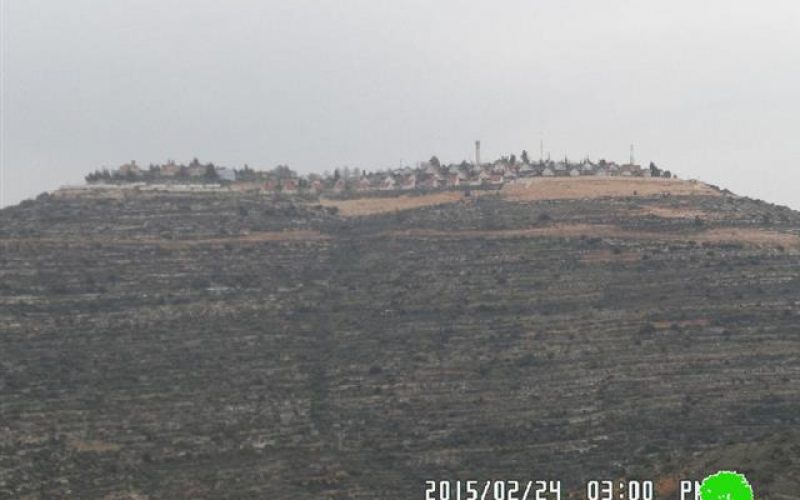 Violation: expanding the colony of Ma'ale Levona
Date: 20/02/2015
Location: al-Lubban al-Sharki
Perpetrators: Ma'ale Levona colony
Victims: villages of al-Sawyeh and al-Lubban al-Sharki
Details:
The colony of Ma'ale Levona which is located to the southeastern side of al-Lubban al-Sharki village is reported to undergo a massive expansion since the year of 2000. Expansion is reported to be focused in the colony's periphery "buffer zone" in the eastern and northern part of the colony.
According to Land Research Center field observation, ravaging and Judaizing works were intense on around 25 dunums planted with olive trees in the northern part of the colony; around 30 caravans were set up in the area of violation.
It should be marked that to the observer of colonization activities in the West Bank, there is no doubt that Palestinian lands have been witnessing the establishment of hundreds of colonial units whether inside colonies or on confiscated lands under the claim of "military closed zones ".
According to the report issued by the Ministry of Colonization and wall's affairs in 2014, the Israeli occupation took over around 36,000 dunums from the lands of West bank under different claims and pretexts, the famous of which were (military zones, state property, property of absentees)
Noteworthy, the confiscated lands are considered agricultural and a source of income for many farmers. Not only that, such lands help boosting the local agricultural economy but today , most of those lands are subject to colonial expansion.
Today, and in synchronization with Israeli elections expected in March, Israeli right-wing party uses colonization as a wining card to gain Israelis love and support in the upcoming elections. This will negatively affect the Palestinian land as well as the Palestinian reality.
Ma'ale Levona colony:
It was established in 1983 and its total population is somewhere around 545 colonists.
The total area of the colony is 1942 dunums including 251 dunums of built-up area. It started as a colonial nucleus built on Al Lubban al- Sharki land, however, its total area expanded rapidly in recent years to cover areas in the Palestinian villages of 'Abwein and Sinjil.
The history of the colony's establishment is known to be due to the colonization movement named Gosh Amonim , which functioned actively during the 70s and 80s of the past decade; this initiative was taken by Knesset member rabbi Hanan Bourat.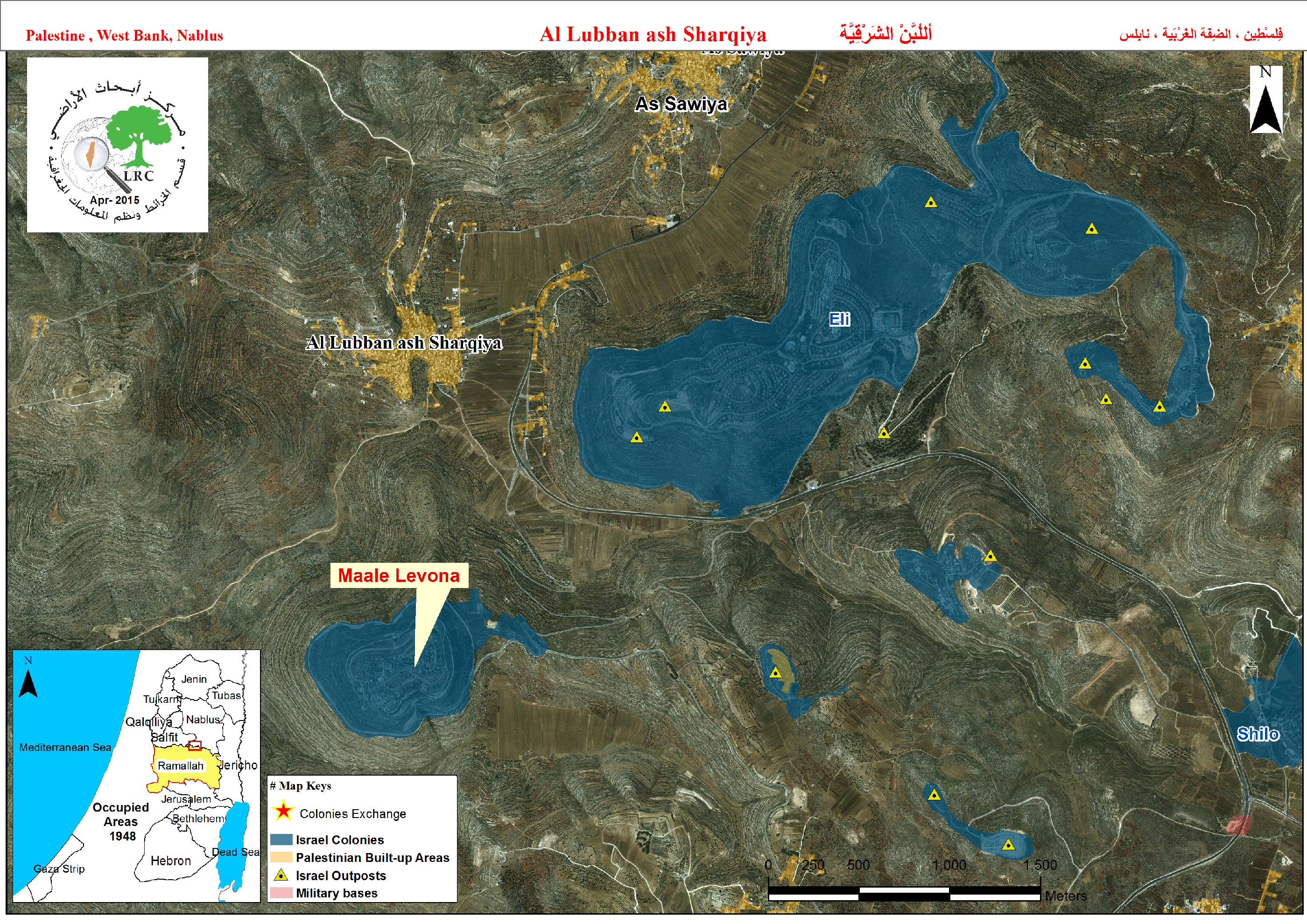 The colony is located 789m above sea level atop of al- Batin mountain. A number of facilities are available in the colony including a kindergarten, student housing, technology and religious schools, Hebrew language school, clinic, synagogue, and a huge aluminum processing facility. In 2005, the Israeli Occupation authorities decided creating a security wall around the colony for its protection. Such plan cost the Palestinian villagers 500 dunums of their lands which deprived tens of families from their only source of living.
Prepared by
The Land Research Center
LRC