Extending the validity of a land grab in Ramallah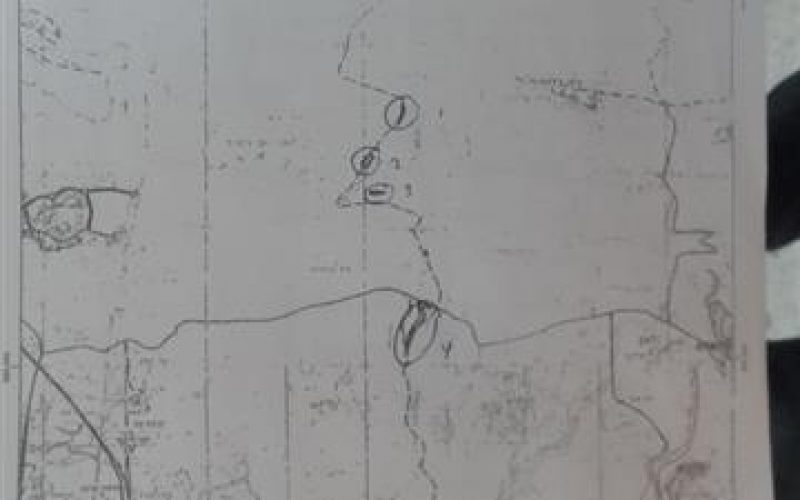 Violation: serving an order to extend validity of a land grab
Date :03/12/2014
Location: the villages of Deir Balut, Rantis, Shabqa and Qibya
Perpetrators: the Israeli occupation army
Victims : residents of the villages
Details:
In a new step taken in favor of the apartheid wall, the Israeli occupation army on December 03, 2014 served the Palestinian District Coordination Office DCO a number of military orders signed by Israeli army commander Nitzan Alof. The orders stressed on extending the validity of a land grab for tens of dunums in the villages of Deir Balut, Rantis, Shabqa and Qibya , northwest of Ramallah governorate.
Regarding Rantis and Deir Balut land confiscation , the orders were issued to establish new segments of the wall in the northern part of Rantis village and the southern part of Deir Balut village. The later was planned to circulate the colony of Beit Arye, which is located in the nearby. Noteworthy, the work in those segments is not over yet. The following table lists the damages inflected on the targeted villages:
No. of order
Status of the wall
Area according to order dunum
Targeted villages
No. of natural block
Number
ames of plots
Photo of the confiscated area
Order no. (03/69/C) for extending validity and borders amending
A built segment
231
Rantis
2
Kanet Abu Hosh, Sheib Beir er-Rayis, Karnet Salem, Dirwil, al-Wajh al-Gharbi, al-Qarn,Sheib Batta, Jafha, Sheib Deir al-Kharub
1+2+3+4
Shaqba
3
Maued Oud Mhdad
Qibya
2
Hariqat al-Si'ba
Bodrus
10
Khalet al-Nasara
Order no.( 04/71/ C) for extending validity and borders amending
Under construction
48.9
Khirbet Mismir, Deir Balut
1 +3
El-Safha esh-Shamiya , Khirbet Ta'mr, Habil al-Masloul
5+6
Rantis
2
Mawki' al-Manzel, al-Tin al-Gharbi
Total
279.9
Source: Filed observation- Department of Monitoring Israeli Violation- Land Research Center
According to the military orders, the Israeli occupation granted itself the ownership of lands, which are confiscated in 2003, until 2017; the army has the right to extend the confiscation validity on the lands as well.
Land Research Center LRC sees that land grab contradicts with all of the International conventions and Humanitarian laws including:
Article 17 of the (1948) Universal Declaration of Human Rights stating: "Everyone has the right to own property alone as well as in association with others. No one shall be arbitrarily deprived of his property."
· Article 147 of the Fourth Geneva Convention of 1949 indicated that:
Extensive destruction and appropriation of property not justified by military necessity and carried out unlawfully and wantonly. is a grave breach of the Convention.
Prepared by