Land Research Center : exploding the residence of Martyr Abdurrahman Shaloudi in Silwan is a part of the collective punishment policy on Jerusalemites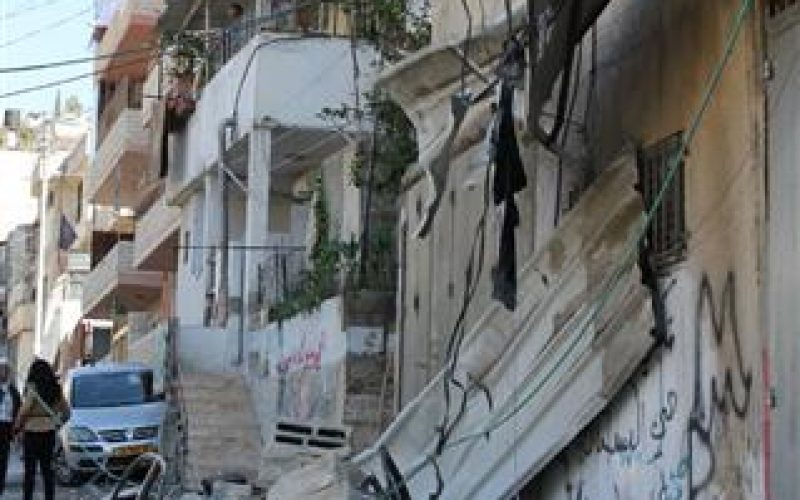 Around 1:00 a.m. of Wednesday November 19th 2014, the authorities of the Israeli occupation exploded the residence of Martyr Abdurrahman Shaloudi; the executor of the ramming operation , which took place during the past month in occupied Jerusalem, after which he was arrested and lynched shortly after.
The army of the Israeli occupation spread a number of its units over the roads and the entrance of Silwan. A massive force broke into the house of al-Shaloudi family, which is composed of 4 floors and inhabited by 4 families. Residents of the building were brought out in the cold. Also, three families from the nearby were forcefully asked to evacuate namely ( al-Qaymari, Abu Rakab, and Qa'qour). All people were detained in a tent that was set up as per protesting in the neighborhood of Silwan. At time, the forces of the occupation carried out the exploding operation, causing a huge damage in the surrounding buildings.
The bombing decision was made after the department of Internal Security Affairs Shabak requested the demolition form Israel Supreme court.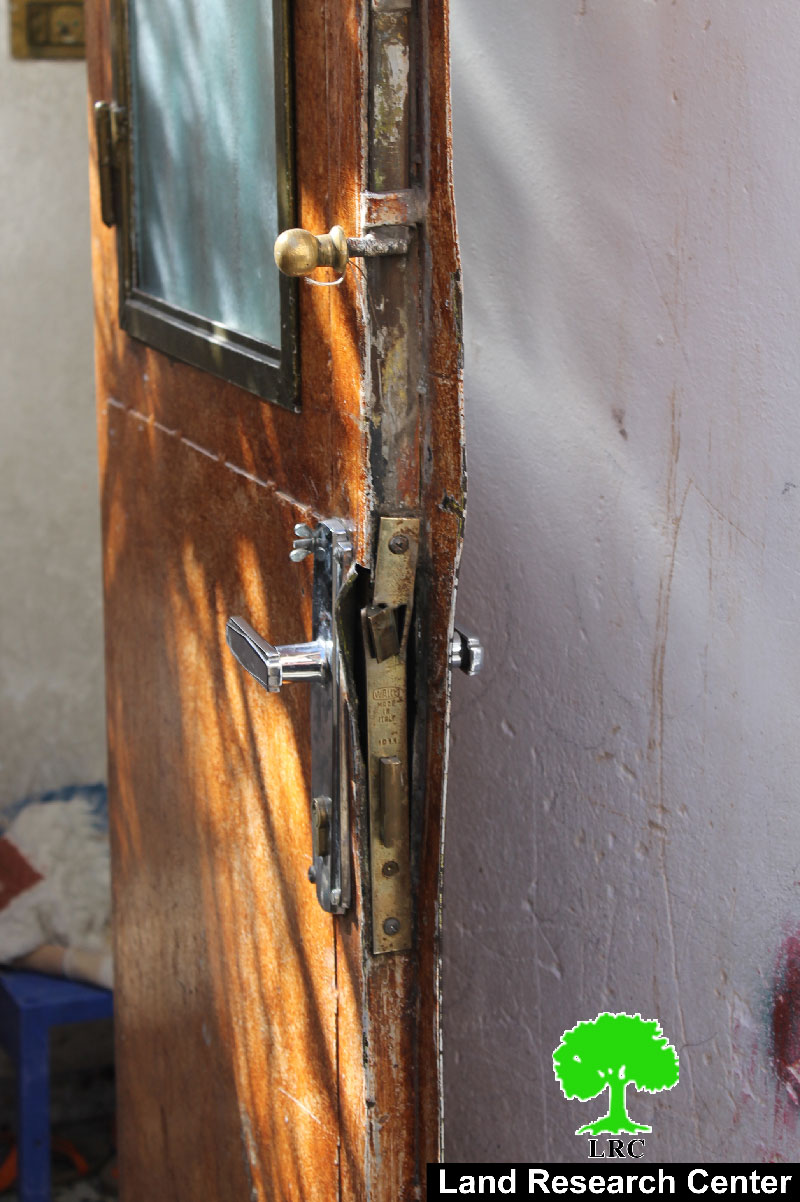 The demolition came under the policy of collective punishment the Israeli occupation is inflecting on Palestinians in general and Jerusalemites in particular. Ironically, such punishment is not inflected on the real criminals who killed the kid Abu Khdair from Shu'fat and who lynched the Martyr Yousef al-Ramoni from the area of Abu Dis. This is a sign of the occupation racism and oppression on Arabs.
Land Research Center LRC sees that demolitions on Martyrs residences contradict with all the International conventions and Humanitarian laws including article no. 53 of the Geneva Fourth Convention (1948) declaring, which stated that : "Any destruction by the Occupying Power of real or personal property belonging individually or collectively to private persons, or to the State, or to other public authorities, or to social or cooperative organizations, is prohibited, except where such destruction is rendered absolutely necessary by military operations."
Prepared by
The Land Research Center
LRC