The Israeli occupation confiscates agricultural equipments from Sahel al- Bikaia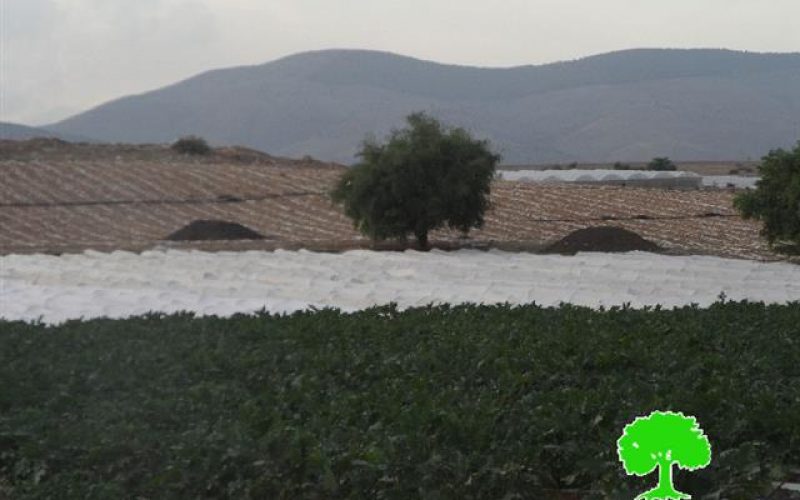 Violation: expropriating agricultural equipments by the occupation
Location: Sahel al-Bikai'a
Date: 26/11/2014
Perpetrators: the army of the Israeli occupation
Victims: farmer Muwafaq Daraghmeh
Details:
The occupation has been investing all efforts to take over the natural sources in the area of Sahel al-Bikai'a for the favor of the militarily interest in taking control of Palestinian Jordan Valley.
It is indicated that a force of the occupation raided on November 26th 2014 the area of Sahel al-Bikai'a and confiscated a number of agricultural machineries, which were working in the area under pretext of accessing a closed military zone as the occupation claimed.
The equipments belong to farmer Muwafaq Daraghmeh(32), who has a 150dunums plot in Sahel al-Bikai'a planted with irrigated crops and vegetables. The authorities of the occupation served a confiscation order on Daraghmeh's equipments, which were moved using military trucks to a nearby camp, west of the targeted location.
The expropriation orders
The agricultural machineries are :
A Fiat tractor
A agricultural tractor
W welding machine
A GCP lifter
It should be marked that farmer Daraghmeh was previously targeted in the same area under the same pretext of accessing closed military area as claimed. In 2011, the Israeli occupation confiscated two water tanks and a welding machine on which a fine of 3000INS was imposed as per restoration.
Sahel al-Bikai'a under the spot of targeting:
This area of 98800 dunums witnessed too many violations and attacks by the Israeli occupation over the past 40 years. Lately, the Israeli authorities confiscated 2km of water pipes that were used to move water from the area of Beit Djan to Sahel al-Bikai'a. Not only that, shepherds were not safe from the Israeli violations represented in dentition , sheep confiscation, and physical assaults. Fines are imposed on shepherds as per restoring their sheep as a result.
There is no doubt that the military training held in the area is destroying a big area of agricultural lands, crops and animal reproduction season.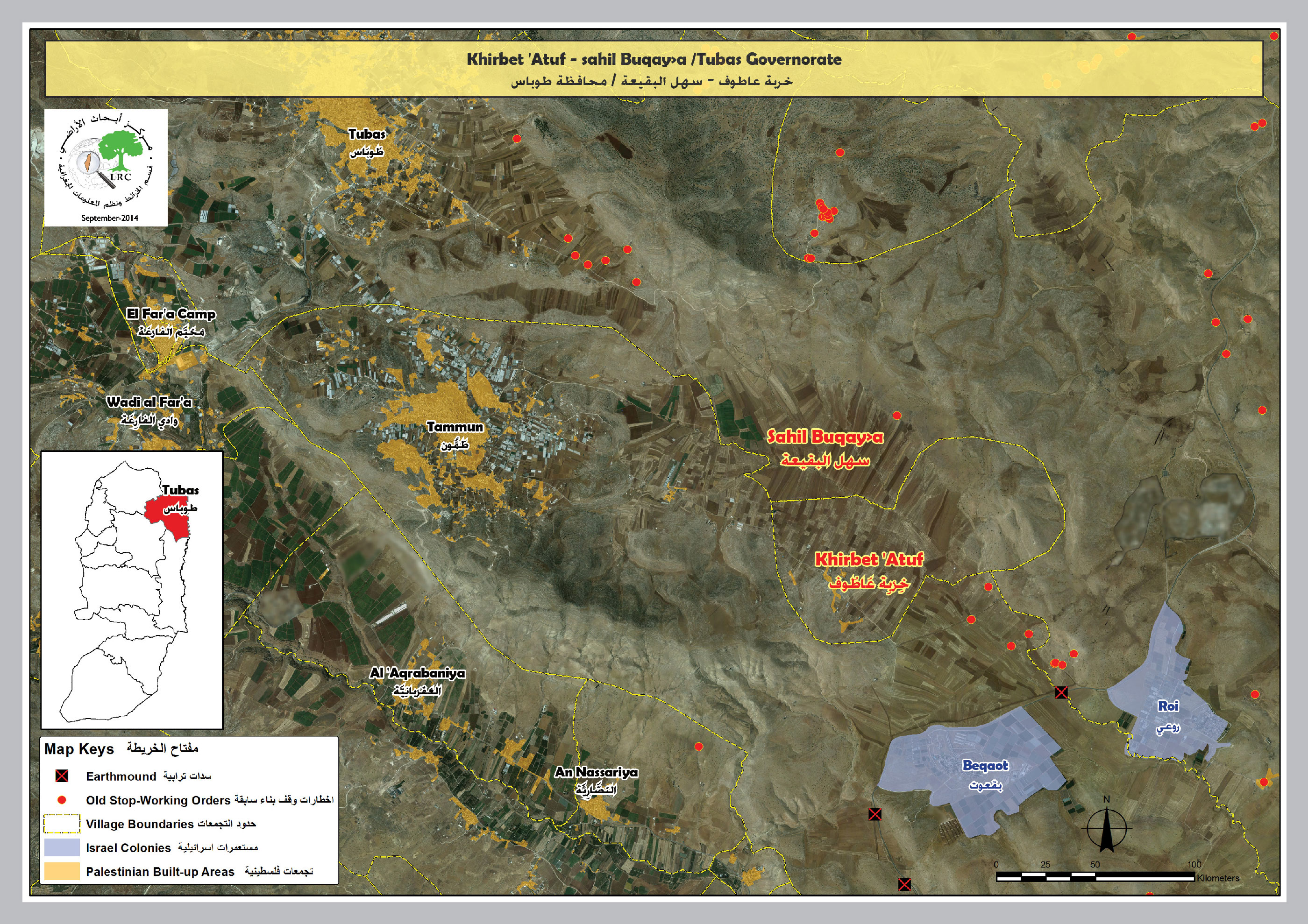 Land Research Center documented the vicious attacks and violations the area of Sahel al-Bikai'a witnessed during 2014 as follows:
The Israeli occupation shuts down a agricultural road in Sahel al-Bikai'a on 13/10/2014 (Ar, Eng)
The Israeli occupation confiscates agricultural machineries in Sahel al-Bikai'a on 16/09/2014(Ar, Eng)
The Israeli occupation confiscates 1300m water pipes from Sahel al-Bikai'a on 11/09/2014 (Ar, Eng)
Israeli Stop work order on an agricultural road that links Khirbet Atouf and Ras al-Ahmar 13/05/2014 (Ar, Eng)
Prepared by
The Land Research Center
LRC