Eviction orders for 21 Bedouin families in Ibziq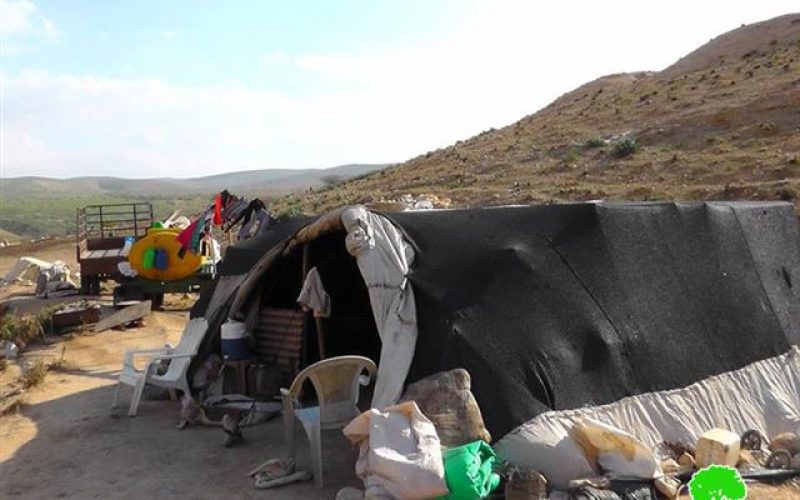 Violation: The Israeli occupation ordered 21 families to leave their residences
Date: 06/03/2014
Location: Khirbet Ibziq- Tubas governorate
Victims: 21 Bedouin families
Details:
As part of the war leashed by the Israeli occupation that aims to eradicate any Palestinian existence in the Jordan Valley, the so-called Israeli Civil Administration orally informed 21 Bedouin families from Ibziq to evacuate under the pretext of being in a closed military zone as the Israeli occupation claimed. It should be remarked that the families threatened of expulsion were formerly informed to leave in January. These families comprise 105 people, including 68 children.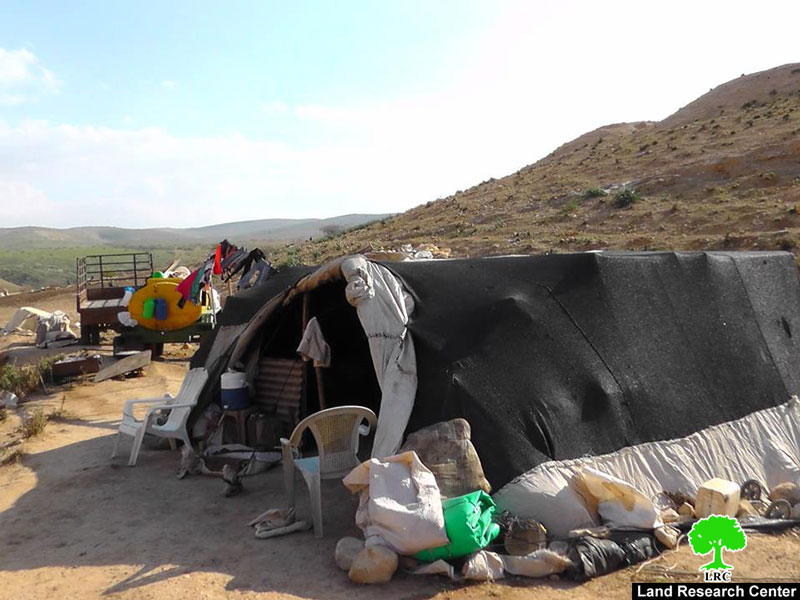 Pictures 1-5: Khirbet Ibziq
Khirbet Ibziq is 8 km north east of Tubas and it is a Bedouin gathering where its inhabitants lead a simple life, using wood to build their shelters and agriculture and sheep grazing as main sources of living. They lack the most basic of services as they do not have water nor electricity nets. According to the head of Khirbet Ibziq, about 123 people live there in addition to nomads who visit Ibziq during summer and spring in search of water and food for their sheep. Most of the Ibziq residents are originally from the 1948 occupied Palestinian lands.
Ibziq has a total area of 8000 dunums, 5000 of which are considered Jordanian property where Bedouins are not allowed to take advantage of due to the Israeli continuous attacks. The area is considered a closed military zone by the Israeli occupation. At the beginning of 2014, the Israeli occupation authorities issued a decision that prohibits Palestinians from using the lands within that area or zone.
Prepared by
The Land Research Center
LRC