Me'ron colonists destroy 31 olive trees in Burqa Village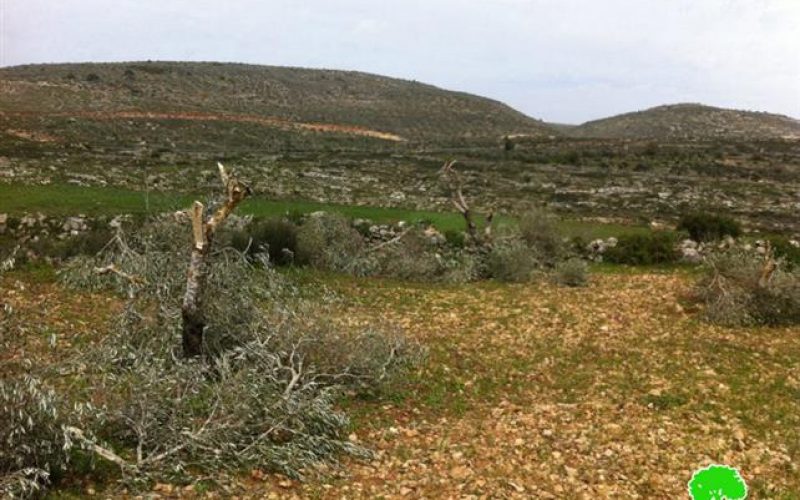 Violation: Damaging 31 olive trees
Location: Burqa- Ramallah governorate
Date: 07/02/2014
Victims: A farmer named Nizar Ma'tan
Details:
On February 07, 2014, people of Burqa woke up to a new attack by colonists of Me'ron. The latter is built on Burqa and Mikhmas lands. At early morning on Friday, a group of Me'ron extremists cut down and destroyed 31 olive trees aged 30 years. The colonists sow the branches using sharp tools and causing partial damage to the trees.
The targeted trees are located south west of Burqa in adjacent area to Me'ron colony. The trees belong to a farmer from Burqa named Nizar Ma'tan (54).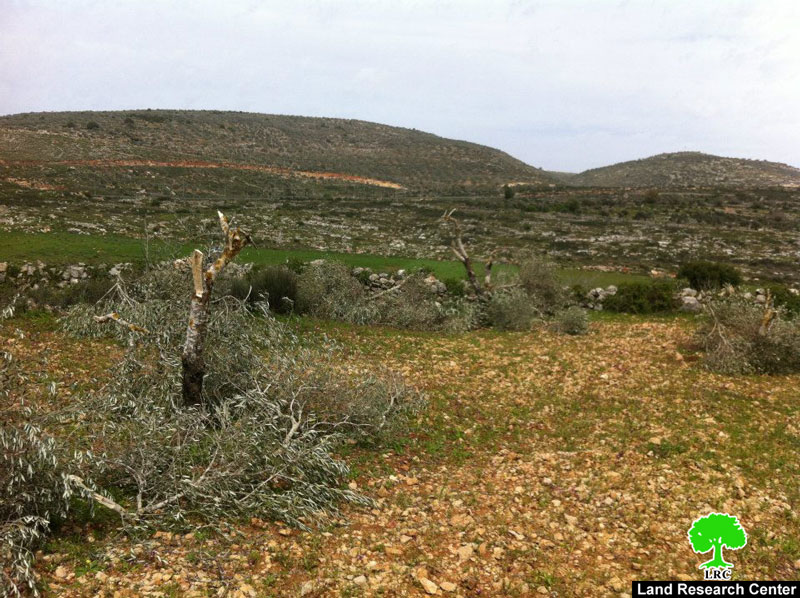 It should be remarked that the mentioned farmer was targeted before and in the same outpost. In July 2013, 16 trees of his were cut down and destroyed. The same scenario happened in October, 2013 when colonists chopped 19 olive trees owned by the same farmer. Despite the complaints the farmer filed to the Israeli police, the latter only recorded his testimony without taking any action against the colonists. This policy only encourages more colonists to commit attacks on Palestinian land and people while enjoying unconditional impunity.
It is worth mentioning that Me'ron is an extension of Beit El colony. It is located on parcel 6 of Burqa lands. It was established in 2001 over land confiscated from the village and started to rapidly expand. In addition, the colony kept expanding and developing its infrastructure to cover areas in Mikhmas, Deir Dibwan, in addition to Burqa. Me'ron is a starting point to price tag groups who carried out 65 attacks so far breaking from the colony.
Burqa:
It is located 6 km to the south east of Ramallah. Its total area is 6470 dunums including 300 of built up area, inhabited, according to Burqa village council, by 2980 people.
It is surrounded by the Palestinian villages of Deir Dibwan, Kafr 'Aqab, Al Ram, and Mikhmas.
Prepared by
The Land Research Center
LRC