The Israeli occupation re-shuts off the entrance of Kifl Haris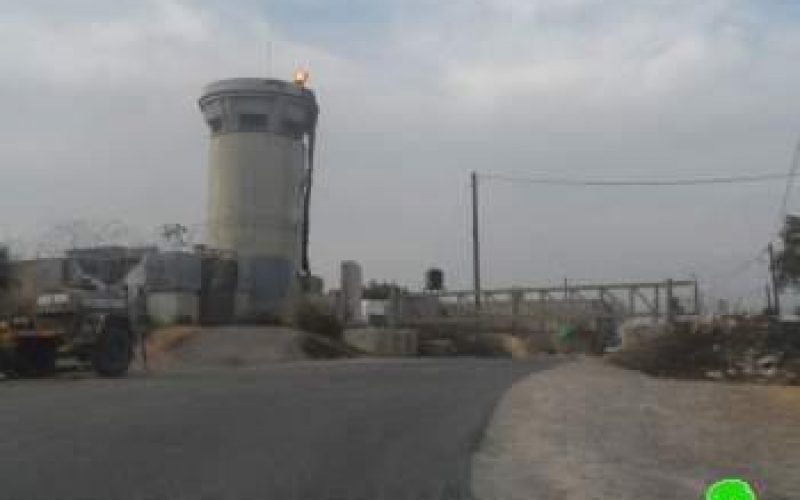 Violation: Blocking off the passage through the southern entrance of Kifl Haris.
Date: January 08, 2014
Location: Kifl Haris village, Salfit governorate
Perpetrators: The Israeli occupation army
Victims: People of Kifl Haris
Details:
On 08/01/2014, the Israeli occupation army shut off the southern (and main) entryway to Kifl Haris by closing the iron gate stalled at the entrance. The gate also leads to bypass No. 505 of Ariel colony. So the Israeli occupation claimed that the closure came to stop Palestinians from throwing stones at colonists' cars passing through the bypass.
It should be marked that this is not the first time the entrance has been closed. On November 22, 2009 and July 09, 2008, the Israeli occupation army closed the gate with earth mounds under the pretext of preventing stone throwing at bypass road No. 505. That led to restrictions on movement imposed on civilian residents.
It is worth mentioning that Kifl Haris southern entryway was closed from 2000-2008 with earth mounds. It was reopened by placing an iron gate at its entrance. The Israeli occupation also stalled an observation tower at the entrance in 2009 for better control.
Kifl Haris:
4 kilometer north of Salfit, Kifl Haris is surrounded by Deir Istiya, Zaita, Jamma'in and Haris. Kifl Haris has a population of 3,248 people. It has a total area of 9,254 dunums, 786 of which are a built-up area of the village.
The Israeli occupation devoured 278 dunums of Kfil Haris lands for the construction of Ariel colony. Part of Samara Road was built on Kifl Haris with an area of 2,7770 km.
Prepared by
The Land Research Center
LRC