Colonists of Avnei Hefetz destroy 26 olive saplings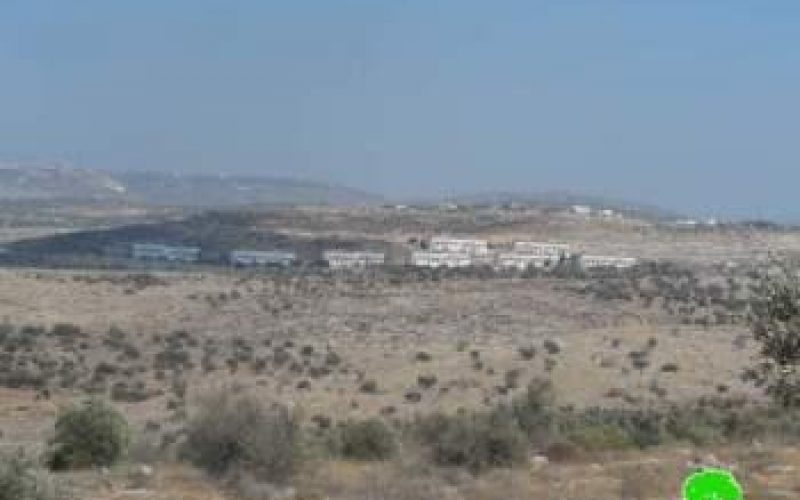 Violation: Uprooting 26 olive seedlings
Date: 08/01/2014
Location: Shufa village- Tulkarm governorate
Victims: Farmer Abdul Haleem 'Awda
Perpetrators: Colonists of Avnei Hefetz
Details:
On Wednesday, January 08, 2014, a dozen of colonists broke into the land belonging to a farmer named Abdul Haleem 'Awda and is adjacent to Avnei Hefetz colony. Colonists uprooted and destroyed 26 olive seedlings that are 4 years old causing irreversible damage. They used sharp tools in chopping down the seedlings rendering them wasted.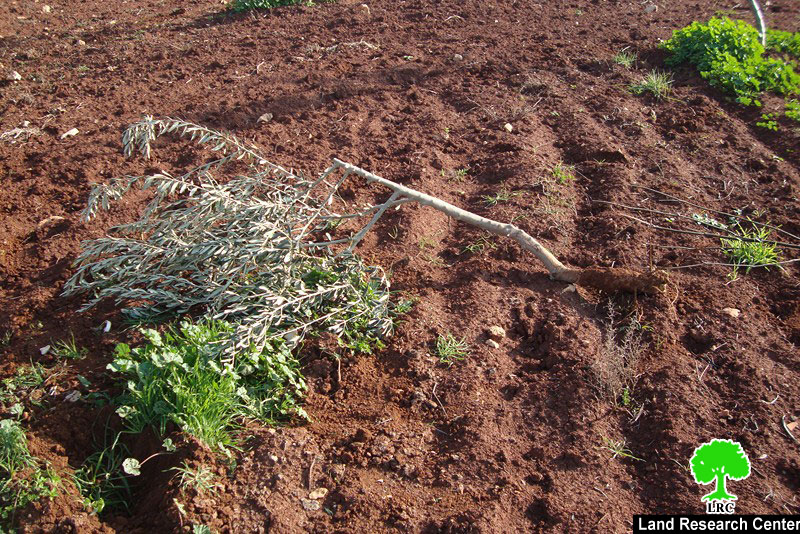 Pictures 1-3: The targeted saplings
It is worth knowing that it is the second time in less than two years that colonists have targeted the same place and farmer. Abdul Haleem 'Awda, farmer, is the only caretaker for his 9-member family and the owner of the land that is under constant attack by colonists and the Israeli occupation army. 'Awda was threatened to be killed and his trees destroyed. Nonetheless, he insists on keeping taking care of his land. Colonists, outraged, uprooted his trees as a response to his will and steadfastness.
At the opposite side of his land, less than 1km away, the colony of Avnei Hefetz is going under expansion. That reflects the reality of the state of Israel.
Avnei Hefetz:
Built in 1987 on lands confiscated from Kafr al Labad and nearby villages, Avnei Hefetz has a built-up area of 1397 dunums. It has a population of 964 colonists. The colony devoured 355 dunums of Kafr al Labad. (GIS department- LRC)
Avnei colony has expanded throughout the years. At the beginning, it started with 12 caravans. The number increased until it reached 70 caravans. Then 40 caravans were added. In 2000, the colony witnessed intensive colonial activities especially that its strategic place was used for security reasons during the second Intifada. (Source: Foundation for Middle East Peace)
Prepared by:
The Land Research Center