A stop-work order on a house in Idhna town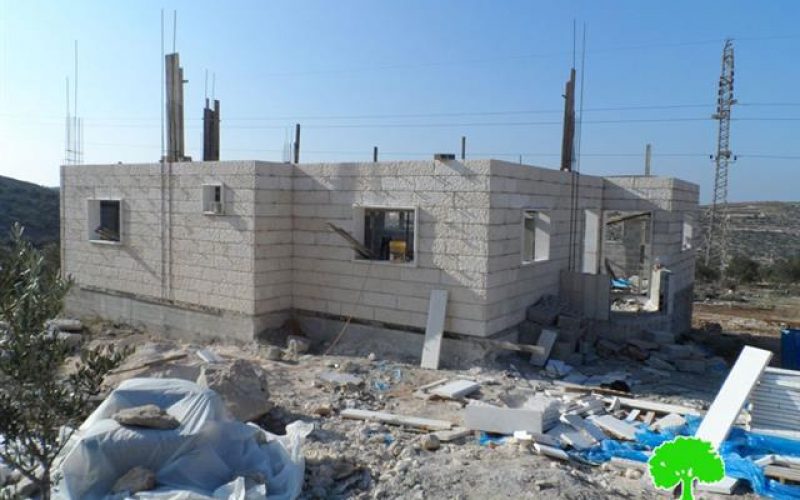 Violation: The Israeli occupation issues an order to stop the construction of a house
Location: Ar-Ras, Idhna/ Hebron governorate
Date: 08/01/2014
Perpetrators: The Israeli Civil Administration
Victims: The family of Muhammad al-Asoud
Details:
On January 08, 2014, a patrol of the Israeli occupation army broke into ar Ras, west of Idhna in the West Bank city of Hebron, where soldiers handed workers an order to stop the construction of a house that belongs to Muhammad al-Asoud.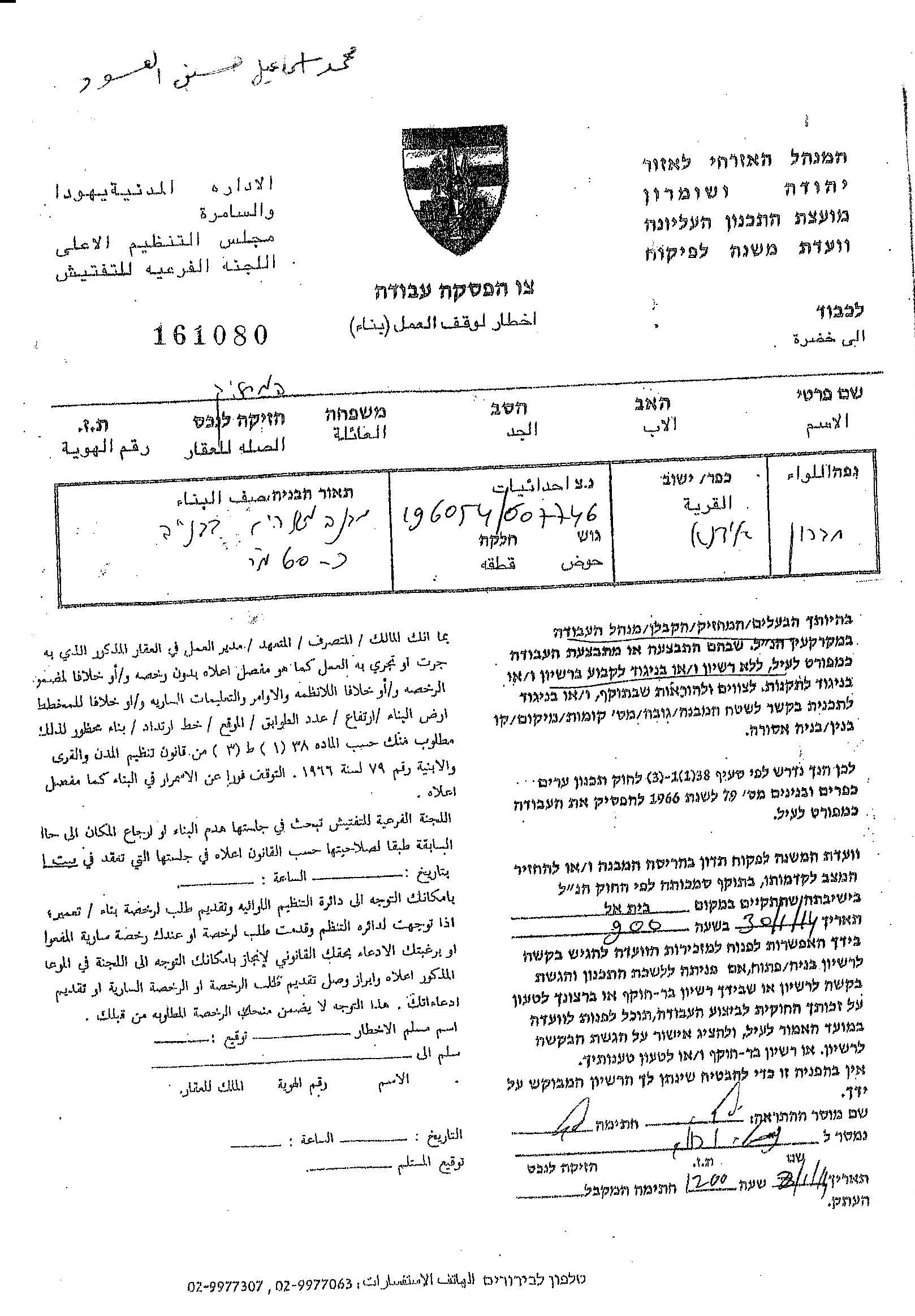 Picture 1: The order on al-Asoud's house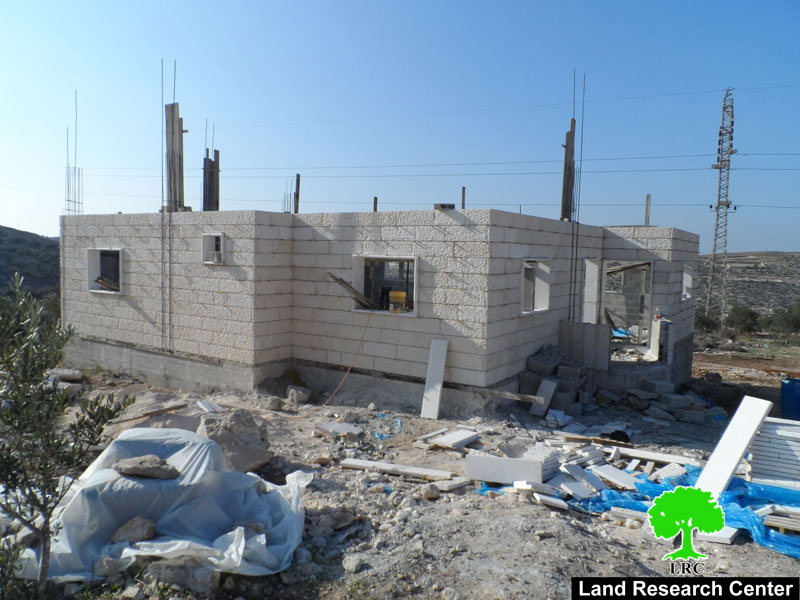 Picture 2: A view of the targeted house
The house lacks a building permit, according to the military order that demanded immediate halt of construction work and set 30/01/2014 for a meeting of the Israeli Inspection Sub-committee to be held in the colony of Beit El to decide 'whether to demolish the structure or return it to its previous status.'
It should be marked that the house is still under construction and is 130 m2 in area. It is supposed to be a shelter for Muhammad and his 7-member family, including 5 children.
About Idhna:
Located 18 kilometers west of Hebron, Idhna has a total area of 26,152 dunums, including 2653that are built-up area of the village.
The Israeli occupation confiscated 107 dunums of Idhna for the Annexation and Separation Wall. Let alone that 3,511 dunums were isolated as a result of the construction of the Wall.
Besides, bypass number 35, that is 4,674 meters long, confiscated more than 467 dunums of the village lands.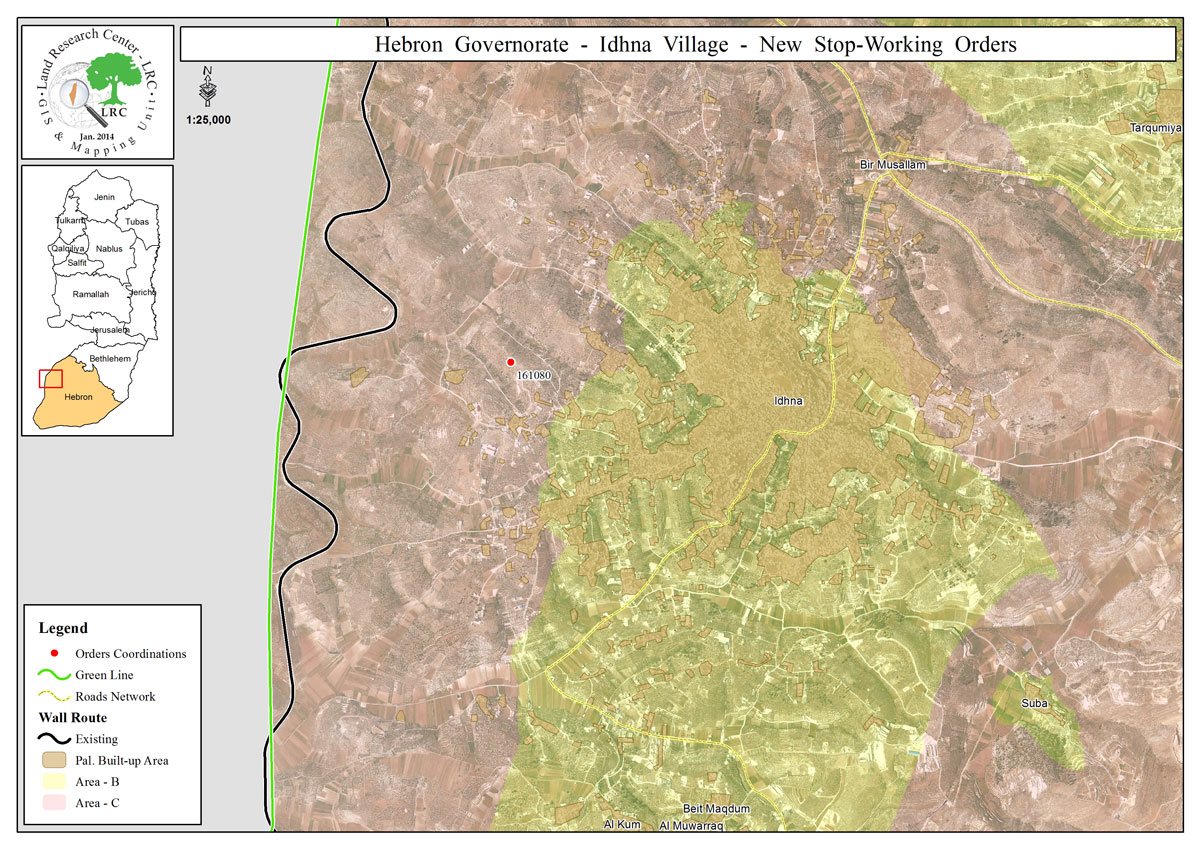 Prepared by
The Land Research Center
LRC