A Master Plan for Ofra settlement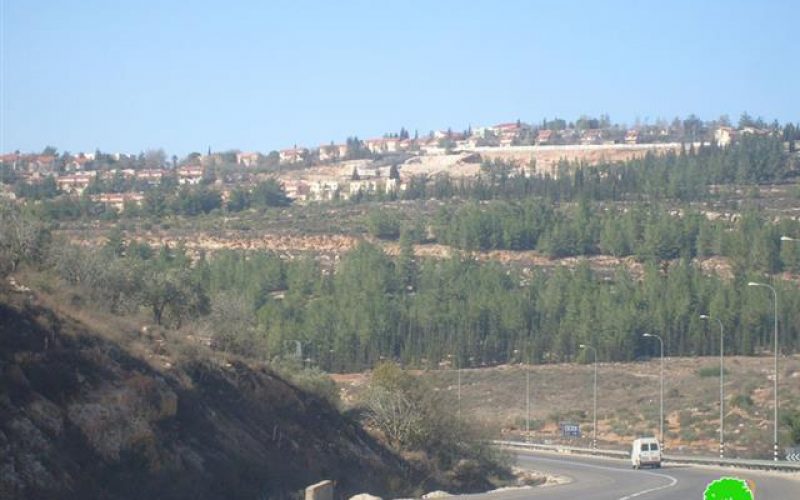 Violation: A plan to expand Ofra
Location: Ein Yabrod and Silwad, Ramallah governorate
Date: 09/01/2014
Perpetrators: The so-called Supreme Council of Planning "Settlement Subcommittee"
Details:
On Thursday, January 09, 2014, al- Quds Newspaper, on page 34, published an announcement by the so-called Supreme Council of Planning/ Settlement Sub-Committee of the Israeli Civil Administration featuring the deposit of a detailed master plan no. (6/221) that reveals the intention to use vast areas of Palestinian confiscated lands, particularly within natural blocks no. (2,6) of Ein Yabrod village and (17,20) of Silwan town for colonial activities and expansion of the colony of Ofra colony that is founded on the two mentioned places (Ein Yabrod and Silwan), east of Ramallah.
According to the new plan featured in official Hebrew dailies as well as al-Quds Newspaper, the Settlement Sub-Committee intends to change the usage of land in the abovementioned blocks so that it will be used in amending and expanding the main road leading to the colony. Besides, the agricultural land will be used for residential purposes that include developing the infrastructure of the colony and adding new facilities.
The head of Ein Yabrod village council asserted to LRC field observer that: "Since 1992 and until 2001, vast areas of Silwad and Ein Yabrod were confiscated under "security" pretexts for the sake of Ofra. Up to this moment, legitimate owners of the confiscated lands have been denied access to their properties. Now with the new master plan, the lands will be engulfed for the colony, its infrastructure and expansion and owners will lose hope to reach their lands again."
It should be marked that Ofra has got a big share of tenders for expansion and construction of new residential units. At the end of November, 2013, new tenders for the construction of 34 residential unites were deposited. Noteworthy, Israel declared it will not give up on Ofra colony even when reaching a peace agreement with the Palestinians.
"Ofra" was built in 1975, in east northern Ramallah on 900-dunum lands confiscated from Silwad and Ein Yabrod. The name "Ofra" has its roots in the Roman language.
Ofra has many facilities such as schools, kindergartens, gym, library, post office, electronics company, cow farm, petrol station among others. 3100 colonists live in Ofra as far as 2009.
Prepared by
The Land Research Center
LRC