A notification of 78.3 dunums takeover for the favor of the apartheid wall in Tulkarm
Violation: enforcing a confiscation order on 78.3 dunums
Date:28/11/2013
Location: Kfar Jamal/ Tulkarm
Perpetrators: the army of the Israeli occupation
Victims: residents of the village
Details:
On November 28th 2013, the authorities of the occupation served a military order no. (T/39/02) entitled " extension of no.3 validity and borders change" on the municipality of the al-Kafriyat. The order came signed by the commander of the army of the occupation in the West Bank.
The order stated an enforcement "extension" on the expropriation order of 78.3 dunums from the village of Kfar Jamal, which came for the third time in a row during a period of a year since 2002. The order was served for the favor of establishing a segment of the apartheid wall with a length of 1700m and 50m width. These spaces will be taken from Kfar Jamal and parts of Flamiya village adjacent to it until 2016.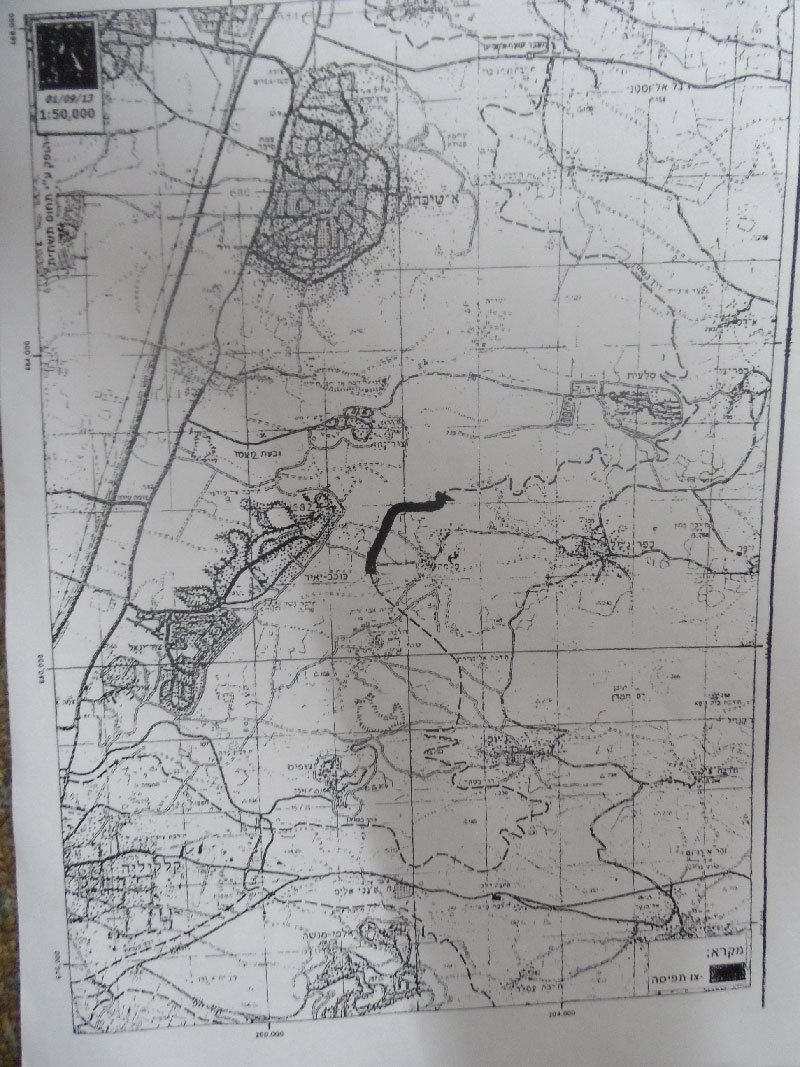 The (T/39/02) military order with maps attached to it
The confiscated lands are located in the natural block no.5, location of Khallet Nusra and al-Harayik in addition to the natural block no.2, location Abu Jazzar.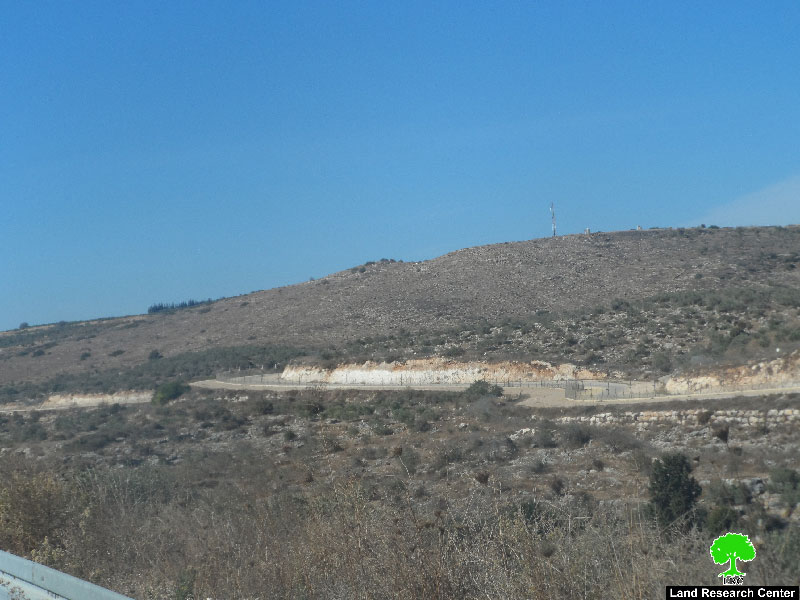 Photo 1: the targeted location and the apartheid wall
It should be marked that the authorities of the occupation started since 2002 constructing a segment of the wall on the lands of Tulkarm governorate from the west. According to the data of al-Kafriyat municipality more than 20,000 dunums were isolated " segregated" behind the wall from the lands of the village relative to Tulkarm namely (Kfar Aboush, Kfar Zybad, Kfar Jamal, Jfar Sour, Kour, Jibara, and al-Ras).
Not only that, the occupation put complicated procedures on the agricultural gates set up in the wall to harass the residents and to deny them access to their lands. According to date of the village council, 67% of the farmers were denied access to their lands under the pretext of "security reasons".
Prepared by
The Land Research Center
LRC