Fanatic colonists use Palestinian agricultural lands as pastures in Salfit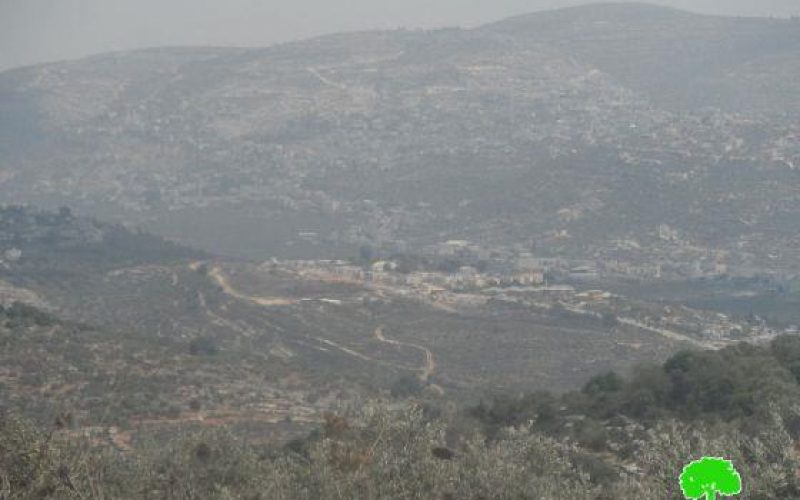 Violation: turning vast areas of agricultural land into pastures for the benefit of colonists
Location: Yasuf- Salfit governorate
Perpetrators: Colonists of "Kfar Tapuah" and "Rachelim"
Victims: People of Yasuf
Details:
People of Yasuf and Iskaka villages complain about the presence of a big number of shepherds from the nearby colonies in their villages. This phenomenon started 10 years ago when colonial shepherds allowed their livestock to wander in the lands of Za'tara and other places in the north and northwest of Yasuf and 1 km away from the houses of the residents. Most of these lands are planted with olive trees estimated to 70 years old.
According to eyewitness in Yasuf, the colonial shepherds intent on damaging the trees in the region by releasing their livestock there and cutting down trees using sharp tools. In addition, the Israeli occupation denies farmers access to their agricultural lands that are near Kfar Tapuah colony which encourages colonial shepherds to use these lands as pastures.
Pictures 1-2: The livestock of the colonial shepherds damaging agricultural lands in Yasuf
Moreover, the Israeli outpost "Rachelim B" located between Yasuf and Iskaka is posing a threat on the agricultural lands, according to farmers. They told an LRC observer that:
"Many colonies intentionally release their livestock to the lands surrounding the outpost. That led to the damage of a huge amount of field crops and grains planted in the area around the outpost."
Picture 3: Rachelim colony
Colonists deny people access to their agricultural lands since the establishment of the outpost in 2002. That deprived many Palestinians from what used to be their only source of income.
Yasuf village council spokesman told an LRC that, "Many farmers tried to file complaints against the colonists to the Israeli police but each time they arrive at Ariel, they are denied access on the pretext that they do not have permits to enter. The procrastination and indifference shown by the police prompted farmers to feel depressed and hopeless towards finding a solution."
The Israeli policy and sheep grazing:
For years, the Israeli occupation forces and border guards have been chasing shepherds and preventing them from going to pastures under the pretext that sheep damage the plant diversity in the region. Many Bedouins were evicted ;pastures sealed off, and lands confiscated.
Now the opposite is happening; there are Israeli shepherds and they use Palestinian agricultural lands as pastures. The Israeli authorities do not intervene and stop them from damaging nature and crops or "plant diversity". They only intervene if Palestinian land owners try to kick out the shepherds or throw stones at them. The colonial shepherds have complete freedom in using Palestinian lands and no one can stop them.