Transferring 5000 dunums of Palestinian lands to colonists in Jericho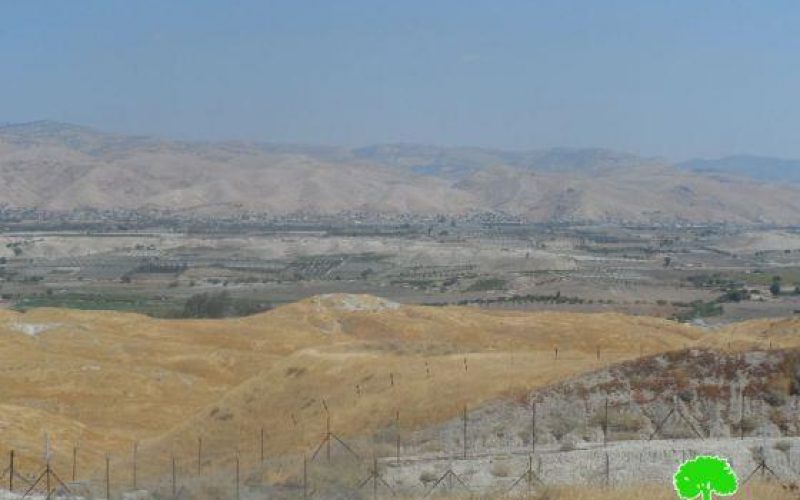 Violation: The Israeli occupation handed over 5000 dunums adjacent to the Jordan River to colonists
Date: 09/09/2013
Perpetrators: the Israeli occupation army
Victims: Farmers in the Jordan Valley
Details:
The so-called Israeli Civil Administration of the Israeli government has recently disclosed that it allowed colonists to take advantage of more than 5000 dunums of Palestinian agricultural lands adjoining the Jordan River for more colonial agricultural activities.
This move came in synchronization with reviving the stalled peace process and negotiations between Israel and the Palestinian Authority . The Israeli occupation government keeps underscoring that the Jordan Valley area is under the Israeli control and no geographical link between the West Bank and Jordan is to be allowed.
It is worth mentioning that the Israeli army facilitates colonists' access to the targeted area, although it is private property by Palestinians. Before 1967, the area was planted with field crops and vegetables. A big bulk of production was exported to Jordan.
The targeted area is along the borderline starting from the Dead Sea, east of Jericho, to Bardala, east of Tubas. It is 2-3 km in width and in some places it is 5.
At the eve of 1967, The Israeli occupation authorities declared that region closed military zone and mine lands. They fenced it and considered it puffer zone . However, they have recently allowed colonists to use it for agricultural purposes with the support of the Israeli army.
It is worth mentioning that the Jordan Valley was once called "the food basket" for Palestinians due to its vast area ( it forms about 25% of the West Bank), its soil fertility, and water abundance among other attributes. If it were rightly used, the infrastructure of the Palestinian economy would be independent and stable. Alas, the area has been suffering from an organized attack by the Israeli occupation obstructing any Palestinian trying to take advantage of the region.
There are over 20 agricultural colonies in the Jordan Valley and they are given privileges by the Israeli government. In addition, the occupation has turned most lands into closed zones for military purposes. They also target Bedouin gatherings and demolish their dwellings in order to drive them out. Not to mention that they use the rest of farmers who stay in their lands as a cheap labor force in their colonies.