Settlement Council Funds Founding Infrastructure in Negohot Colony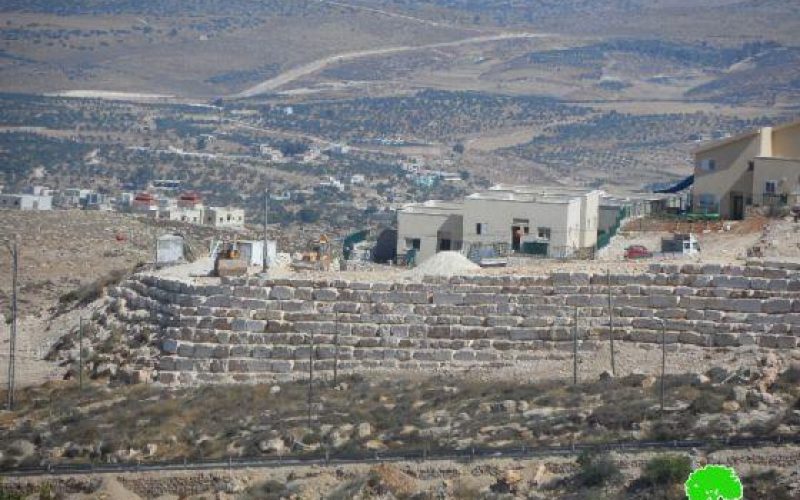 The Hebrew newspaper, Haaretz, published on 19/08/2013 that the settlement council of the Zionist movement funded building infrastructure in "Negohot" colony, south of Hebron. The finance is estimated to be 400,000 NIS.
The newspaper added that, "By doing so, the council did not consider the instructions of the legal consulate of the Israeli government that ban funding any project unless it is legally licensed."
Picture 1: The west side of Negohot colony in 2009- Before expanding
The Negohot colonists, from 2009 to 2013, carried on digging and leveling lands in the western side of the colony. Six colonial houses were erected in the western part of the colony while the construction work, building retaining walls and leveling lands are still in progress.
It is noteworthy to know that Negohot colony is built on confiscated lands, west of Dura.
The colony was founded in 1982, and is inhabited by 134 colonists (according to a 2007 census). Its area is228 dunums, all confiscated.
To know more about the "Negohot" colonists' attacks, check these reports by LRC: