The Israeli Occupation Government Agrees to Build a Colonial Neighborhood in Ramallah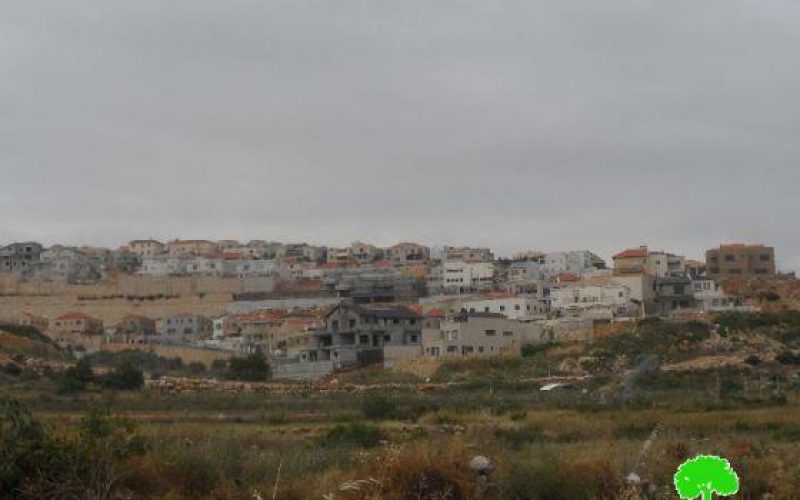 Violation: Agreement to build a new colonial neighborhood in Beit El Colony
Date: 24/07/2013
Perpetrators: The Israeli Occupation Government
Details:
After declaring the renewal of the installed negotiation process between Israel and the Palestinian authority, the Israeli government issued a tender to build new units in Beit El colony. According to Haaretz newspaper, the tender was issued by the Settlement Department which is the executive assistant of the Israeli government in the West Bank. The tender includes construction and improvement of the infrastructure of Beit El. There is a plan to construct 5 buildings, 3 stories each.
It is noteworthy that the colonial construction is among the privileges the Israeli government has bestowed upon colonizers in exchange of their voluntary evacuation from "Hay Ha'lobna" colony one year ago. The new buildings are a replacement of the evacuated ones. Other than five buildings, a new neighborhood of 297 units along with special units for the local religious school are to be constructed. An expansion of the colony is also in the plan. This is the first tender that was declared since the renewal of negotiations with the Palestinian authority.
The colonial plans that are executed by the Israeli occupation are a mere reflection of the vision of their leaders and politicians. They only want a "Jewish" country and in achieving so, they are ready to segregate, demolish, confiscate, build more illegal loads and colonies and expand them.
Thus it is evident enough that the state of the Israeli occupation is not interested in reaching to a fair settlement with the Palestinians.
Beit El Colony:
It was built on confiscated land in Ramallah villages. It was founded in 1977. The area of the confiscated land is 1183 donums and 4627 colonizers inhabit it.