Transferring Property of Palestinian Lands to Israeli Company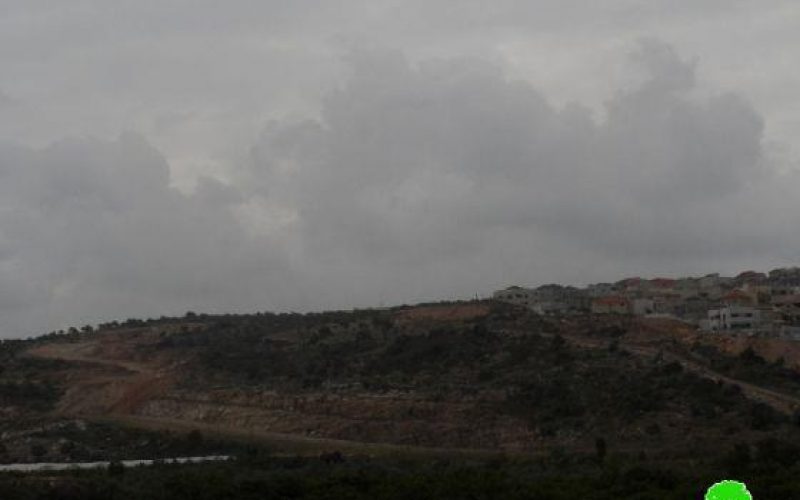 Violation: transferring property of lands to an Israeli Company.
Location: Mas-ha – Salfit.
Date: March 10, 2013.
Details:
The so-called Land Registration office in Ariel colony announced in Al Quds daily on March 10, 2013 its intention to register part of Mas-ha lands as property of the Israeli company "Betii Heles".
The targeted plot is located to the west of the Israeli segregation wall (plot 3, parcel 130).
Since the construction of the wall, the Israeli Occupation Authorities imposed strict rules on accessibility to lands located to the west of the wall except in certain times of the year where access is subject to acquiring needed permits.
At the same time, colonists of the nearby Ezfraym have been using these lands to expand the colony on the expense of Palestinian lands.
Picture 1-2: targeted lands near Ezfraym colony
Ezfraym was established in 1984 over the lands of the Palestinian villages of Mas-ha and Sinerya. It has expanded greatly in the last decade thanks to unlimited governmental support and the Palestinians inability to access their lands and protect them.