A development plan for Eli colony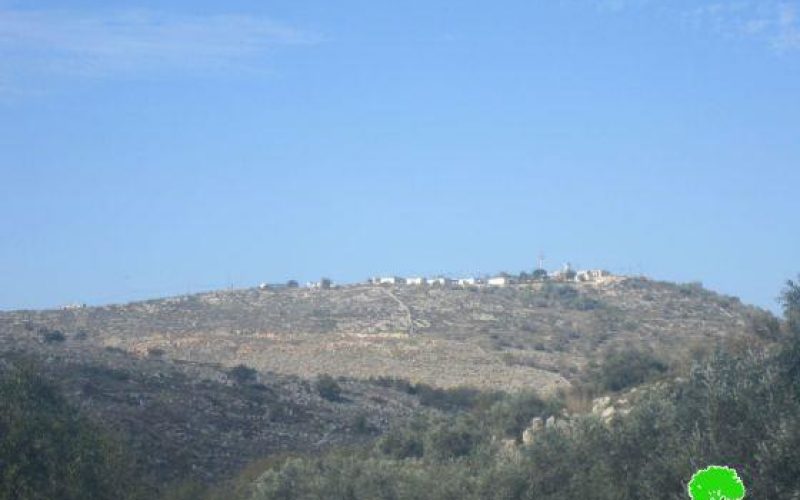 Violation: a development plan for Eli colony.
Location: the villages of As Sawiyya and Al Lubban – Nablus.
Date: March 1, 2013.
Details:
The reign of the right wing in Israeli have opened the door for further colonial expansion and aggressions against Palestinians in the West Bank. The Israelis tend to impose unchangeable facts on the ground. On February 18, 2013, the so-called Inspection Subcommittee announced in Al Quds Daily the implementation of master plan "237" which is a modified version of plan "S-15" designated for Eli colony.
Picture 1: the announcement published in Al Quds Daily on February 18
The plan includes transforming agricultural lands into residential areas classes A and B as well as a number of plans for road, power, and water networks; the plan also includes the construction of 620 colonial units.
Head of As Sawiyya Village council stated: "the targeted lands have been inaccessible since 2000; the Israelis took it by force and banned the Palestinians from entering it for any reason while considering it a security buffer zone. In 2004, colonists of Eli fenced the 200-dunum lands before replanting it. We pleaded to the Israeli Supreme court to stop the aggression and be allowed to reach our lands but the Court adopted the Israeli Occupation Army view and said that the area is vital for security reasons".
Eli was established in 1984; it has largely expanded in recent years to cover over 2430 dunums in area in 2005. The colony built up area is 776 dunums inhabited by 2420 people (FMEP 2005).
Prepared by
The Land Research Center
LRC
Picture 2-3: Eli colony