Confiscation of 74 Dunums in Az Zawiya and Sinerya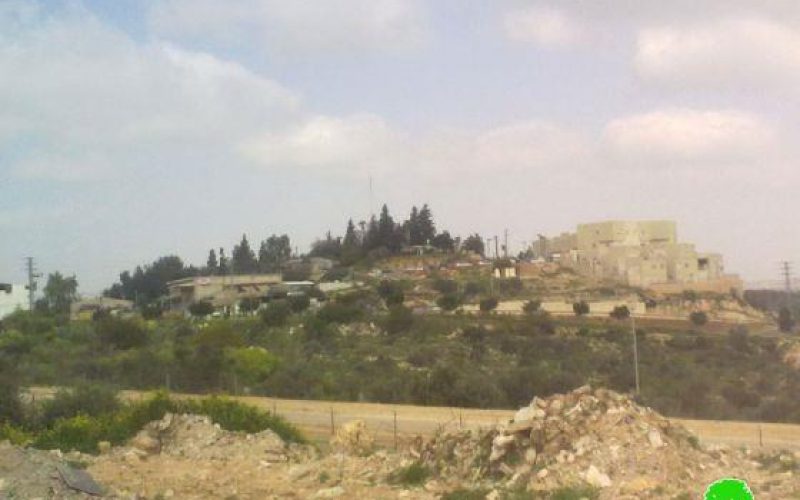 The Israeli Occupation Authorities announced confiscating 74 dunums of Palestinian lands in Sinerya and Az Zawiya to the west of Salfit. An announcement was published in Al Quds newspaper on February 21, 2013 claiming that Goldengram company is the owner of these lands. According to the Israelis, the targeted lands edge Elkana colony.
The lands have been inaccessible since 2000 despite the clear and proved ownership by Palestinian farmers. At the same time, Israeli colonists were free to roam the lands and use it the way they like. It is noteworthy that Goldengram is a colonial cooperation which has been active in investing in the occupied Palestinian territories especially in the urban expansion field.
The colony of Elkana:
Elkana was established in 1977 over the ruins of a Jordanian military camp; it has been considered as a source of destruction and the launching point of many attacks against the Palestinians.
The colony was built near the Palestinian village of Mes-ha which lost over 5000 dunums of its lands due to the construction of the annexation and expansion wall.
Elkana expanded over the years to reach over 1700 dunums in area; the colony is two parts, Elkana A and Elkana B with plans ongoing to merge both parts. Tens of residential units and development of the colony infrastructure is ongoing at the moment.