A Tender for 90 Colonial Units in Beit El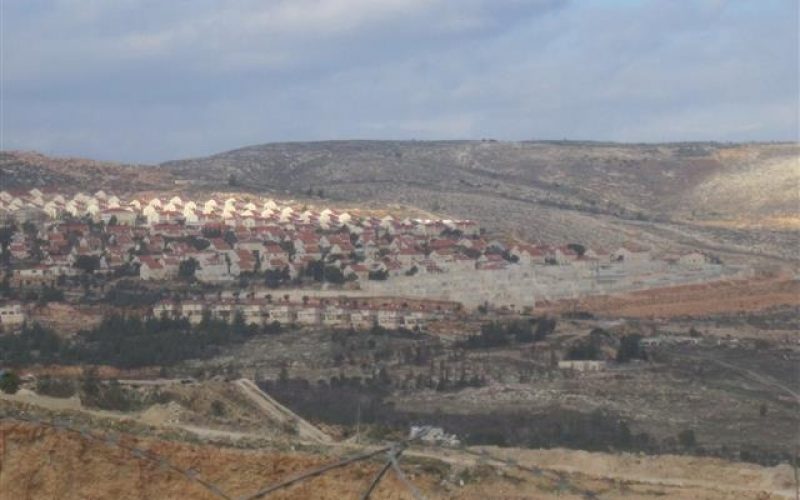 Violation: a tender for the construction of 90 residential units in Beit El Colony.
Location: the north eastern side of Beit El colony, lands of the Palestinian villages of Bitin and Dura al Qari'.
Date: February 11, 2013.
Details:
On February 11, 2013, the Israeli Occupation Authorities approved a plan to add 90 residential units to Beit El colony. The Israeli Ministry of Defense approved the construction of the units in response to the evacuation of the colonial outpost of Givat Havona which was built over lands of Bitin. The Israeli Supreme court ordered the evacuation of the outpost in the end of 2012.
Construction will take place in lands confiscated from Bitin and Dura al Qari'; the lands are located outside the boundaries of the colony and were confiscated for 'military reasons'.
Beit El has been subjected to continuous expansion coupled with Israeli plans to keep the colony as part of the Israeli State even in the case of a two-state solution. This is a dangerous indication alerting for a complete failure of a solution and the disregard of the international resolutions.
Beit El was established in 1977 over lands with a total area of 2400 dunums. It holds within a number of springs and the Jews claim that 'God promised Abraham of staying in the area' and that is the reason for calling it Beit El or the house of God.
Beit El is located 20 km to the north of Jerusalem; the Jews claim that it has been built on the ruins of an old Jewish city. The colony has expanded to become as large as a city holding a number of factories, educational institutions, medical clinics, etc. it is now inhabited by over 6000 colonists.