Plans to confiscate over 30 Dunums of Palestinian Lands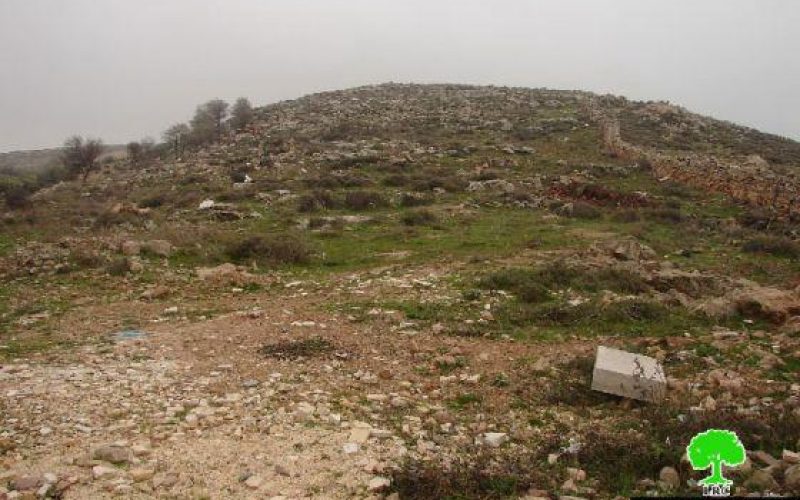 Plans to capture the lands of Abdul Jaleel al Mtawer of Sair has been put in place years ago. In 2007, Israeli dozers opened a road penetrating the 30-dunum-plot located in Al Idesa area in Sair and overlooking bypass '60'. Since that time, the owner has been disallowed to work in his land or access it in any way without receiving any written orders.
He said that he asked the soldiers on the reasons for banning him and they replied by claiming that the area is a closed military zone and demanded that he proves his ownership. He mentioned a number of aggressions carried out against him or people working in the field including:
1. Uprooting forest trees surrounding the plot in 2007.
2. Uprooting a large number of olive seedlings in 2008.
3. Restricting the access of farmers who try to take care of the land despite the ban.
The targeted land is 30 dunums in area; 7 dunums are planted with olives and 4 planted with grapes. The owner fears that the next colony will be built over his lands.