Expansions in Beit Aryeh Colony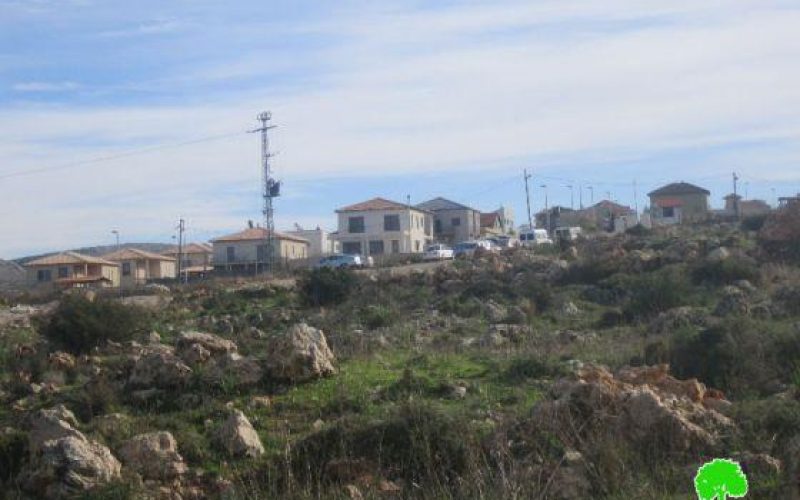 Violation: expansions in Beit Aryeh colony.
Date: January 20, 2013.
Perpetrators: colonists of Beit Aryeh.
Location: Al Lubban – Ramallah.
Details:
Israeli dozers are leveling lands to the north of Beit Aryeh colony with the purpose of laying foundation for further expansions in the colony. So far, 40 dunums of Palestinian agricultural lands have been leveled. Head of the Village Council in Al Lubban stated: 'expansions in the colony are continuing on an unprecedented rate; last year, new colonial units were added and this year the Israelis are laying foundation for adding further units in the colony which has become 4 times its size 5 years ago.
At the same time, the villagers of Al Lubban are not allowed to enlarge the village's organizational plan or reopen the main road which connects the village with the nearby Aboud'.
Beit Aryeh was established in 1977 over lands of Al Lubban and Aboud to the north of Ramallah. Its total area nowadays is around 1653 dunums inhabited by over 3400 people. The colony is named after Aryeh Ben-Eleizer one of the leaders of the Herut terrorist movement and one of the founder of the Israeli 'Likud' party. Beit Aryeh is one of many colonies devouring the Palestinian lands which is facing one of the fiercest colonial attacks.
It is obvious that the Israeli government(s) have no intention in stopping or even freezing colonization being motivated by the careless public or international opinion working as an incentive.