Colonists Open an Agricultural Road in al Khader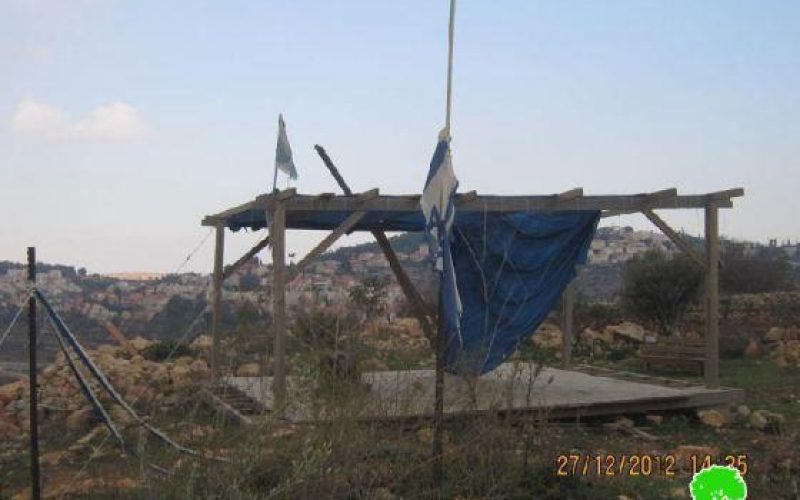 Violation: opening an agricultural road and destroying 50 grape trees in the process.
Purpose: connecting Eleazer colony with a bower that the colonists use for religious rituals.
Location: Khallit al Fahem in al Khader – Bethlehem.
Date: January 22, 2013.
Perpetrators: colonists of Elazer.
Victims: Ahmad and Saleh Salah.
Details:
On Jnuary 22, 2013, Israeli colonists opened a road to connect Eleazer colony with a bower that was built in Palestinian private property for Jewish religious rituals. The road penetrated over 10 dunums of vineyards and 50 grape trees were destroyed in the process.
The bower was built years ago, the owners of the land, where it was built, pleaded to the Israeli Occupation Civil Administration to remove it but their efforts were futile and the bower stood. Activists of the Israeli 'Women in Green', led by Nadia Matar, pay frequent visits to the bower to celebrate and gather.
Khaled Saleh accused Nadia Matar of being responsible for the aggression and the uprooting of trees; he said that she is responsible for all the attacks in al Khader which are done to confiscate and destroy more lands.
Picture 5: the bower