The Israeli Plan for the Continuation of the Construction of the Segregation Wall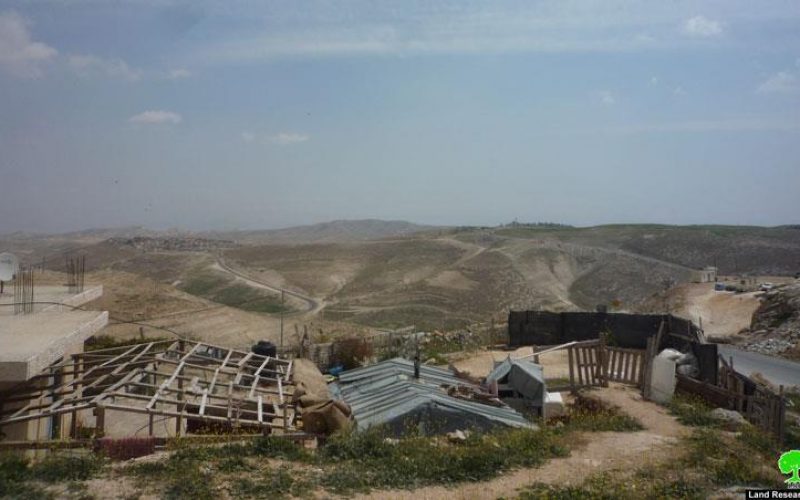 The Israeli Occupation Authorities are planning for mass confiscations in Abu Dis town for the purpose of construction the segregation wall. At the same time, the operation will include deporting and reinstating the inhabitants in a different area.
A project that includes deporting 2300 Palestinians who have been living in the outskirts of Jerusalem for decades, if not centuries, have been announced. The Israelis claim that these 'nomads' are living in an area classified 'C' according to Oslo and that they have no right to remain there.
In 2003, the Israeli Occupation Authorities declared that um al Shakhalit (east of Abu Dis) and the area to the south west of al Jahaleen are 'state property' and it preserved the right to 'use' them whenever the state intended to including using it to reinstate the nomads.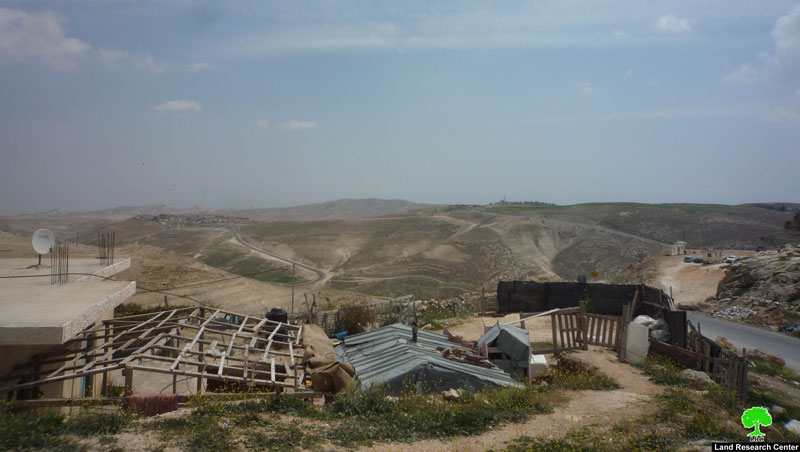 Picture 1: threatened lands
Isam Feroun, chairman of Abu Dis Local Council, stated: 'Al Shakhalib and other parts are private properties, owned by families of Abu Dis, the likes of Abu Hilal and Ayyad. These lands used to be planted annually but the Israeli order rendered them inaccessible and plantation stopped. Today, the Israelis claim that they are abandoned lands. The plan is an attack on Palestinian private property'.
The Israeli plan also includes reinstating 2000 people on the 1000-dunum target area. In addition, other two thousands will be forcefully expelled and instated here.
This means a forceful eviction from their dwellings which they inhabited for over 60 years; it also means deviating from the right to return knowing that these people were forcefully evicted from their lands in Negev in the 1950's.'
The Israeli segregation wall will extend from Kedar and Maale Adummim to al 'Izariyya, passing through Anata. It will isolate the towns of Abu Dis, al 'Izariyya, and Al Sawahra ash Sharqiyya. So far, the Israelis devoured 23,200 dunums of Abu Dis lands, leaving 4800 dunums only for its people.