Stop-work Notifications for Various Structures in Al Hadidiyyah – Tubas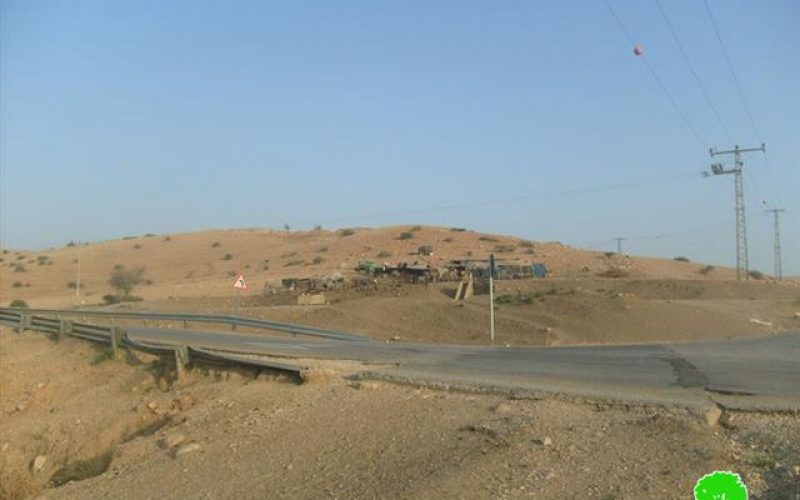 Violation:
stop-work orders for a number of residences and agricultural structures.
Location: Al Hadidiyyah – Tubas.
Date: May 14, 2012.
Perpetrators: the so-called Organization and Inspection Subcommittee.
Victims: 3 Bedouin families (32 people including 14 children).
Details:
Ethnic cleansing of the Jordan Valley is being carried out in various ways; the Israelis are taking the Palestinians right to live on their lands, a right granted by religious and humanitarian views, away from them. On May 14, 2012, less than a year after the demolition of 24 structures in Al Hadidiyyah, a large Israeli force broke into the village and handed the locals stop-work orders for structures that are being rebuilt to replace the ones demolished on June 21, 2011. The orders were justified by failing to acquire construction permit in an area classified 'C' according to Oslo Accords.
Table 1: victims of the Israeli orders:
No.

Victim

Family members

Children

Structures

remarks

1

Ali Bsharat

4

—

1

1

demolished Previously

2

Abdul Rahim Bsharat

24

14

1

1

demolished Previously

3

Sati Bsharat

4

—

1

1

notified Previously

32

14

3

3
*source: Field Observations – Monitoring Israeli Human Rights Violations Team – LRC
Picture 1-2: threatened structures
Picture 3-5: military orders
Demolitions are carried out in an attempt to drive the Palestinians out of their lands, paving the way for further colonization. All the structures in the village have been notified. They were forcefully deported several times on claims that their existence imposes threats on the nearby colonies.
The locals sought the Israeli Judicial system for help in 2007. However, and despite the Court ruling in their favor, and ordering to provide them with a 91-dunum plot, the Israeli Army responded by June demolitions.