Ravaging 20 Olive Trees in Shufa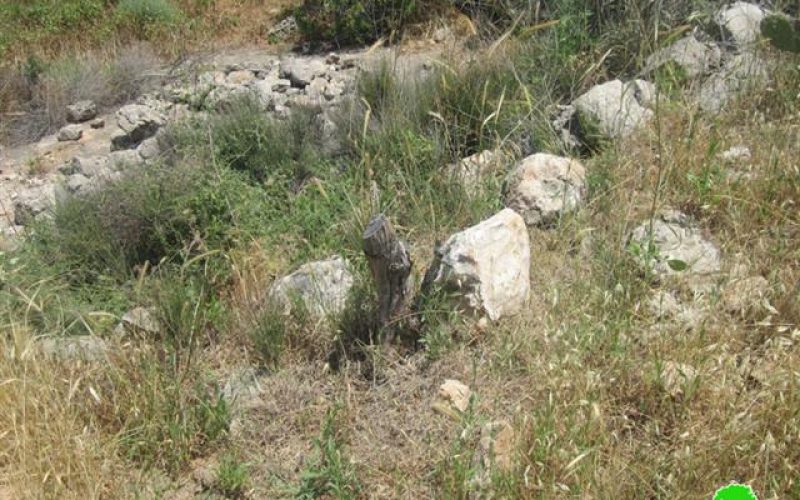 Violation: ravaging 20 trees.
Location: Al Mdahdal – Western Shufa
Date: April 24, 2012.
Perpetrators: the Israeli Occupation Army.
Victims: Abdul Halim Odeh of Shufa.
Details:
On April 24, 2012, a large Israeli force broke into Shufa and set a perimeter around it preventing anyone from accessing it. Soldiers broke into Abdul Halim Odeh plot near Afne Hefetz colony and cut 20 olive trees.
Picture 1-8: dropped olives
The Israelis justified their act by claiming that the trees were planted 'illegally' in an area classified 'C' according to Oslo. Mr. Odeh is considered the sole supporter of a 9-member family; he said that he had received several threats by colonists or soldiers alike. 1 km away from his plot, colonists of Afne Hefetz are being active.
Afne Hefetz:
It was established in 1987 on lands captured from the Palestinian villages of Kafr al Lubbad, Al Hafasi, and Shufa. Its total area is 1397 dunums and is inhabited by 964 colonists (LRC). The colony developed slowly since its establishment. It started with twelve mobile homes which reached around 100 by the year 2000.
In 2000, the colony witnessed intensified expansions carried out by the colonists and the Army knowing that the colony used to be the launching point of many attacks on Palestinian towns and villages in the first Intifada.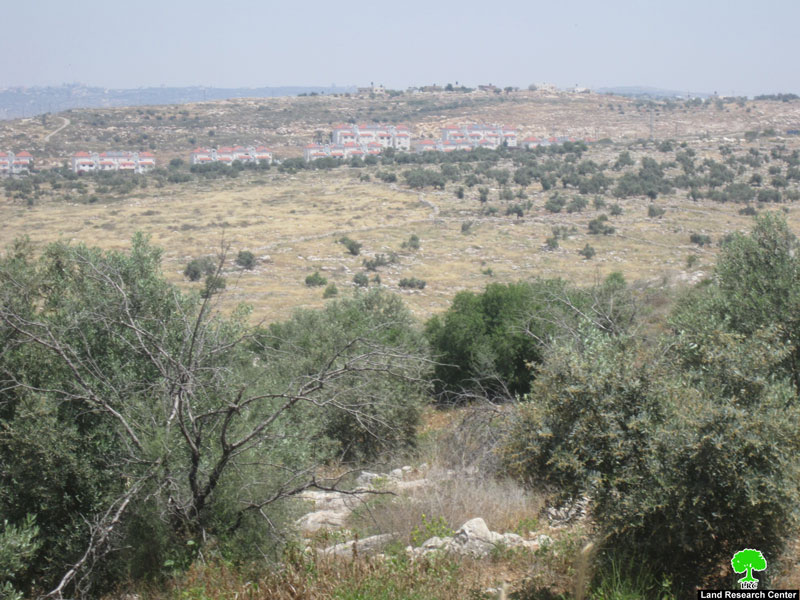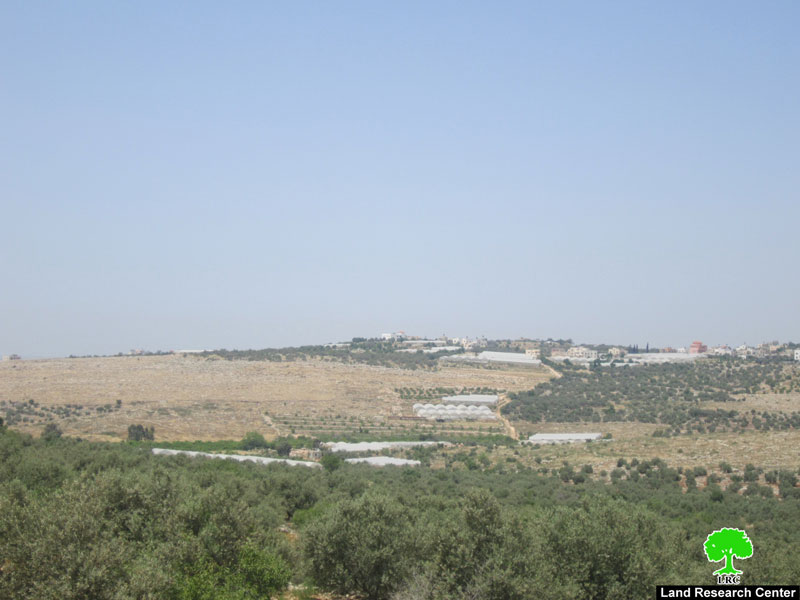 Picture 10: Shufa
Prepared by
The Land Research Center
LRC