Confiscating Three Water Tankers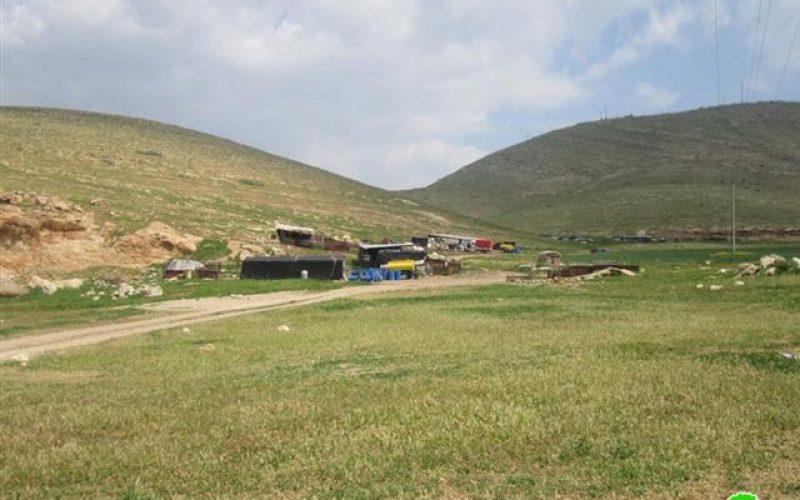 Violation: the Israeli Occupation Authorities confiscates 3 water tankers.
Location: Al Hadidiyya – Eastern Tubas.
Date: April 22, 2012.
Perpetrators: the Israeli Occupation Army.
Victims: 4 Bedouin families.
Details:
As part of the Israeli vicious attack on the Jordan Valley area which aims to ethnically cleanse it of its Palestinian residents, on April 22, 2012, Israeli troops broke into Al Hadidiyya and confiscated 3 water tankers that were used to supply the village with drinking water. These tankers were the only access to drinking water for the 129 inhabitants of the village.
Despite the high cost of water transportation; the locals had no choice but to rely on these tankers since any development is prohibited in the area. The Israeli Army forced a penalty of 100 ILS per day for every day passes with the confiscated tankers in their custody; claiming that the tankers had entered a closed military zone.
Abdul Rahim Bsharat, Chairman of Al Hadidiyya Council said to an LRC observer that the Israeli Occupation Authorities are trying to drive them away from their land either by force or by using its fake laws and legislations or by the confiscation or damage of their property.
Al Hadidiyyah – an Overview:
Al Hadidiyyah is located 33 km to the east of Tubas city. It is inhabited by around 200 people spreading over more than 70 dunums. The locals depend largely on agriculture and herding in their living.
The Israelis have been trying to evict the residents of Al Hadidiyyah by any means including demolition threats, actual demolitions, land confiscations, etc; while the Israelis claim that the village is located within a 'military zone' despite the Israeli Supreme Court order that granted them 91 dunums to reside in. It is surrounded by the Israeli colonies of Beqaot and Roi (west); and Hamadat (east).
Picture 1-6: Al Hadidiyya