The Israeli Occupation Municipality in Jerusalem forces a Palestinian family to demolish its house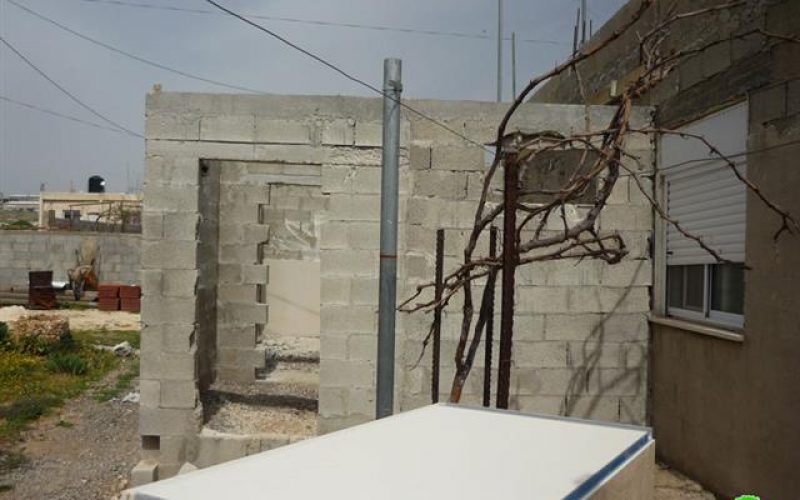 On March 12, 2012, the Israeli Municipality in the Occupied City forced Farrah family to demolish their residence in Beit Hanina under threats of imposing further fines. The son of the owner, Sana Farrah, was forced to demolish the residence which was built 7 years earlier. He demolished a kitchen, a toilet, and a bedroom with a total area of 30 m2.
Picture 1-3: Mutasem (Sana son) knocking down the house walls using a sledgehammer
Sana stated: 'on February 13, 2012, the Municipality so-called inspector showed up with a final warning giving us a one month respite to demolish the house ourselves. They warned us that if we do not comply we will be penalized an amount of 80,000 ILS in addition to other fines for disregarding a Court Order. We had to demolish the house as we cannot afford the smallest of fines'.