Eviction Orders in Wadi al Maleh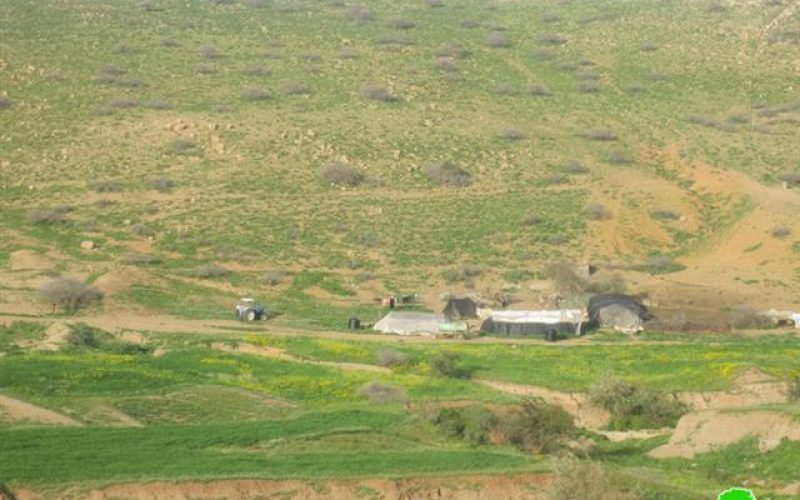 Violation: the Israeli Occupation Army orders the eviction of two Palestinian families.
Date: March 7, 2012.
Perpetrators: the Israeli Occupation Army.
Victims: 2 Palestinian families (20 people, 11 children).
Details:
An Israeli force broke into Wadi al Maleh area and handed two Palestinian families eviction orders to be executed in three days. The Israelis justified their act by claiming that it is unlicensed construction in an area classified 'C' according to Oslo.
Table 1: victims:
Victim

Family members

Children

Cattle

Threatened property

location

house

shed

Hasan abu Zaho

11

6

67

2

3

Al Himma

Mansour abu Amer

9

5

43

2

2

Al Farisiyya

20

11

120

4

5
It must be noted that the Israelis have recently intensified their measures against Palestinians living in the area through increasing the number of checkpoints, holding military exercises near to houses, and chasing herders away.
More dangerously, the Israeli Occupation Authorities have been trying to remove whole Palestinian dwellings in order to imbalance the demographic status in the area.