Expansions in a Colonial Outpost in Um al Shaqhan area near Yatta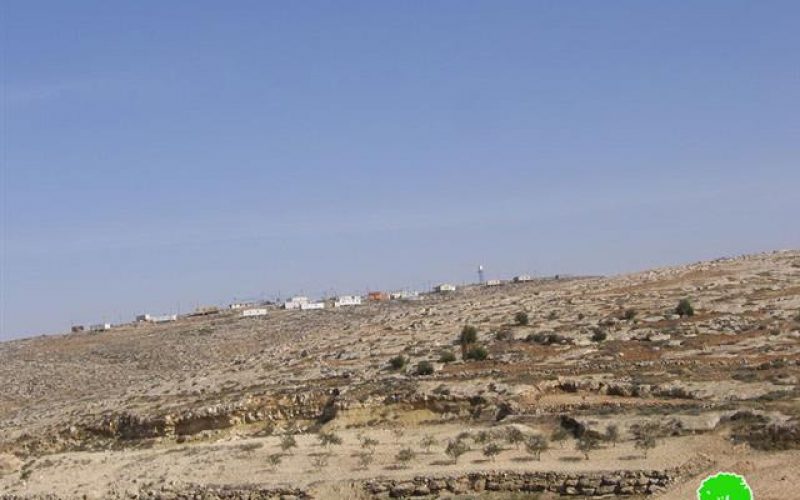 Israeli colonists added 7 mobile homes to the colonial outpost near Um al Shaqhan. Rateb al Jboor, a residence, told an LRC observer that colonists provocatively wandered around the village on February 2, 2012 and made some religious rituals in the village before heading back to the outpost. Soon afterwards, trucks came loaded with the mobile homes.
Picture 1-2: the colonial outpost near Um al Shaqhan
He pointed that the Israeli troops accompanied the colonists in their 3-hour-tour in which they visited an old pool and an ancient Roman palace. It must be pointed that the outpost was placed in 2000 and now it holds 30 mobile homes. It is located 1 km away from Ma'oun colony. Coherently, the Israeli Occupation Forces blocked the road connecting the village with bypass road '60' using earth mounds and rocks which forced the locals to dig a side road to be able to cross the barrier.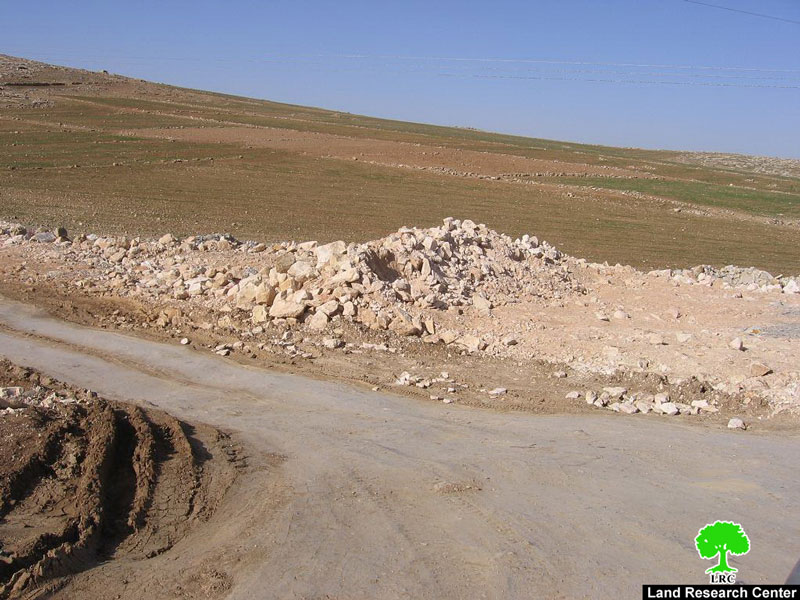 Picture 3: road block