Eviction Orders in the Village of Al Jaba' – West of Bethlehem city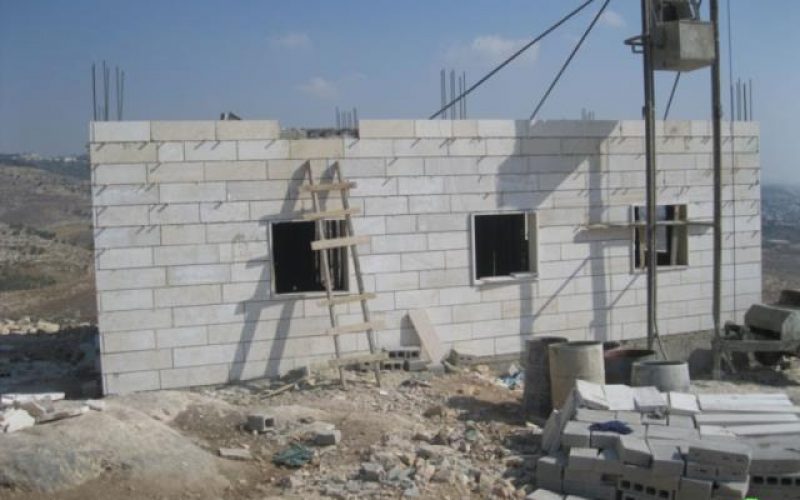 Israeli occupation forces issued an eviction order of agricultural lands in the village of Al Jaba' west of Bethlehem City. The eviction order was issued on February 8, 2012, by the so-called Israeli "Civil Administration".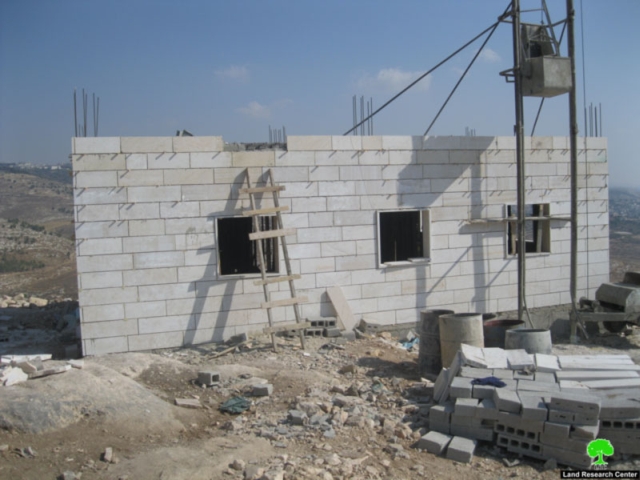 Pic.1: The eviction order
The owner of the targeted lands, Mr. Khaled Naji Masha'aleh, indicated for the Land Research Center (LRC)'s field researcher that he found the Order in his land located north of the village. The Order was accompanied with an aerial photo of the targeted lands with an area of 20 dunums.
The Order indicated that the land is considered "State Lands" which means that it is a property of the State of Israel. It also gave the owners a mere 45 days from the date of the issuing of the Order to get the land to its "previous status". In the case he doesn't, the Order stipulated that the Israeli occupation forces would carry out the eviction and make the land owner pay for the expenses. The land is planted with around 200 olive trees.
Pic.2-5: A general view of targeted lands.
Mr. Masha'aleh complained of the large number of eviction and stop work orders issued by the occupation forces targeting his lands. He, also, indicated that these forces have always caused damages (in the form of tree cutting and uprooting) for his land; in the year 2005 Israeli occupation forces uprooted 800 olive trees made available to Mr. Masha'aleh from the Ministry of Agriculture.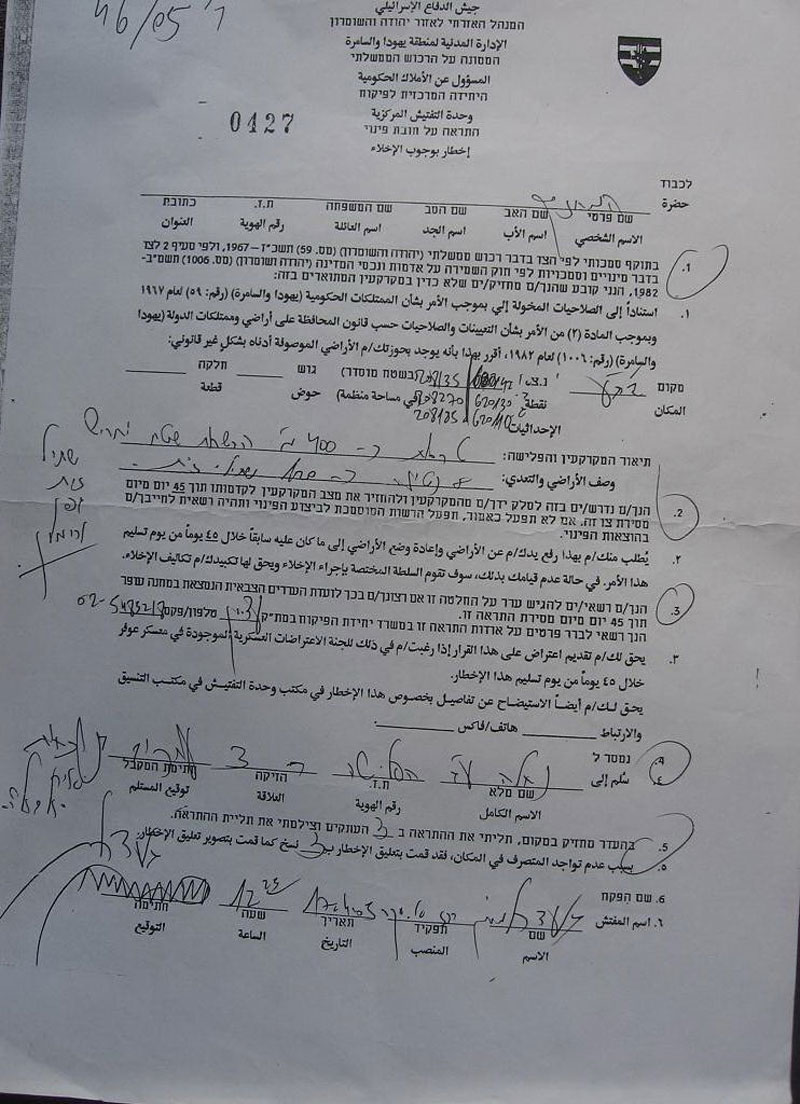 Pic.6: A previous Order delivered to Mr. Masha'aleh
Pic.7: A document proving the ownership of Mr. Masha'aleh to his land
He also indicated that the lands of his relatives are also targeted; in the year 2005 Israeli occupation forces uprooted an additional 200 olive trees from the lands of Mr. Ahmad Mohammad Hussein Masha'aleh as well as Mr. Mohammad Deib Masha'aleh and his brothers. Moreover, the occupation forces demolished a 70-cubic meter cistern that was used to irrigate the uprooted trees. Mr. Masha'aleh added that the occupation forces cut down trees in 20 dunums owned by the Hamdan clan which are located close to the lands of Al Masha'aleh. The number of cut down olive trees reached 300.
Mr. Masha'aleh expressed his belief that such actions point to a dedicated policy aimed at vacating the Palestinian lands as a pre-step of confiscating the lands to be used later for further colonial expansion especially for the nearby huge colony of Beitar Illit which overlooks the Jaba' lands from the eastern and northern directions.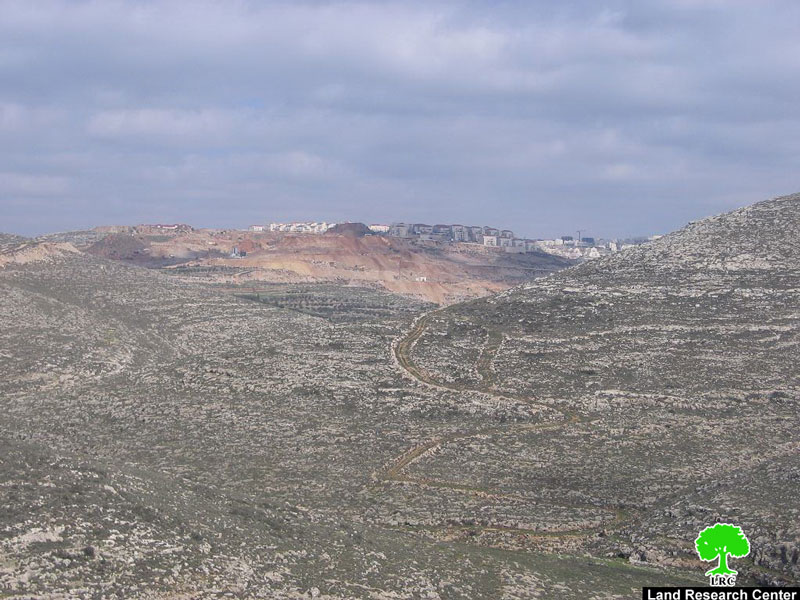 Pic.8: The colony of Beitar Illit overlooking Al Masha'aleh lands.
lands.