The Israeli Segregation Wall Devours Qalandiya
As part of the 'Segregation Wall Adjustment plan', Israeli dozers have been leveling agricultural lands in Qalandiya. The purpose is further strangling more than 1800 people living in Qalandiya (more than 70 % are holders of the blue Jerusalem ID). Residents are threatened of complete isolation knowing that the Israelis will have complete control on the entrances of Qalandiya.
The section of the wall surrounding Qalandiya is 300 km long; it extends from the roundabout at the entrance and surrounds the village. A 300-meter-wide buffer zone has been set around the wall to further devour lands.Seven houses will be left out of the village in a 'no man zone' as a result. Around 400 dunums will be confiscated or completely isolated as well.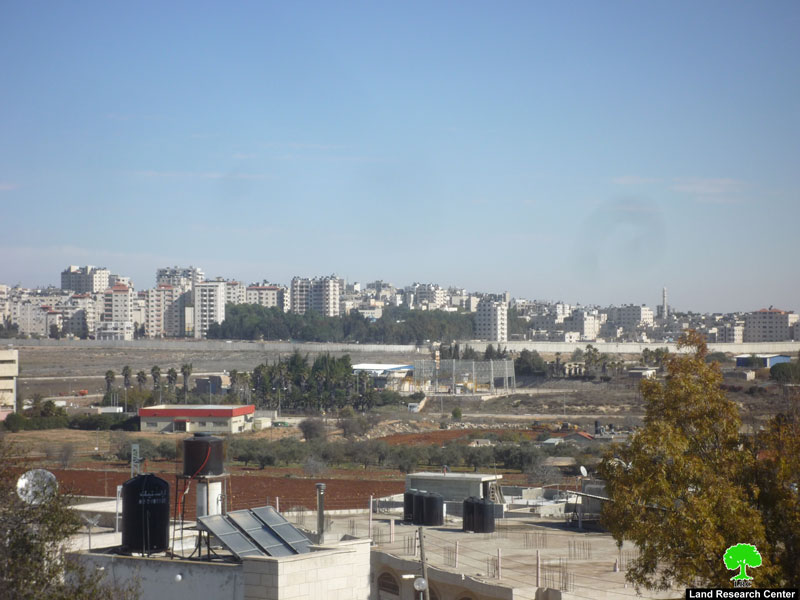 A spokesman of Qalandiya Municipal Council stated to an LRC observer: 'we objected to this plan which will eventualy strangle us and restrict our movement, however, all of our appeals were rejected. On December 5, 2012, Israeli dozers started leveling lands in the village; all the people rushed to the area in an effort to stop them.We asked the soldier to give us the military order, they read it for us but never gave it. It was said in the order that adjustments have been made to the original plan. We protested and they launched tear gas in response. Mohammad Awad Allah (75), Head of the Council, was taken to hospital due to inhaling gas beside many other injuries.'
It appears like the Israeli Government is planning to construct a section of the wall parallel to the already existing section, creating a totally isolated area.