Israeli Colonists and Occupation Forces Target the Village of Twani south Yatta Town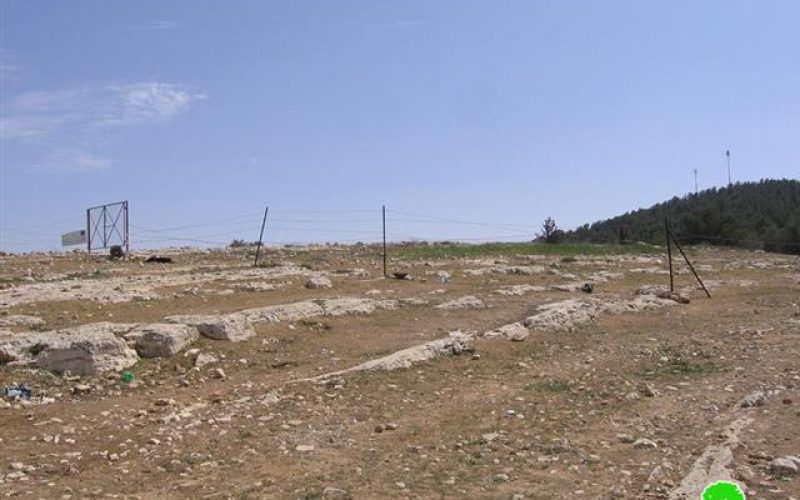 According to eye witnesses, Israeli occupation forces prevented Palestinian farmers from the village of Twani from accessing their lands through closing down the iron-gate leading to it. The besieged lands are owned Mr. Saber Al Hurrini. Moreover, soldiers verbally told the owners that access or even getting close to the area is forbidden.
Pic.1+2+3: Part of the lands of Mr. Al Hurrini
The area of the besieged lands is about 15 dunums some of which is used as a grazing area while other parts are planted with olive trees. The NGO Save the Children has fenced earlier the land in an effort to prevent it from becoming victim to the colonists and their attempts to annex it to the colony of Ma'on.
Mr. Mosa'ab Al Rabaei (30 years old) indicated that colonists have damaged the fence from the side of the colony and began to enter it despite the fact that it is a private Palestinian property. Mr. Al Rabaei has also indicated that Israeli occupation forces have prevented other farmers from accessing their regular grazing areas in a location known as Al Kharouba east of the village. On the other hand, the 45-year old Mr. Fadel Al Rabaei pointed out that Israeli colonists have cut down 18 olive trees in the area of Al Hamra, also located east of the village.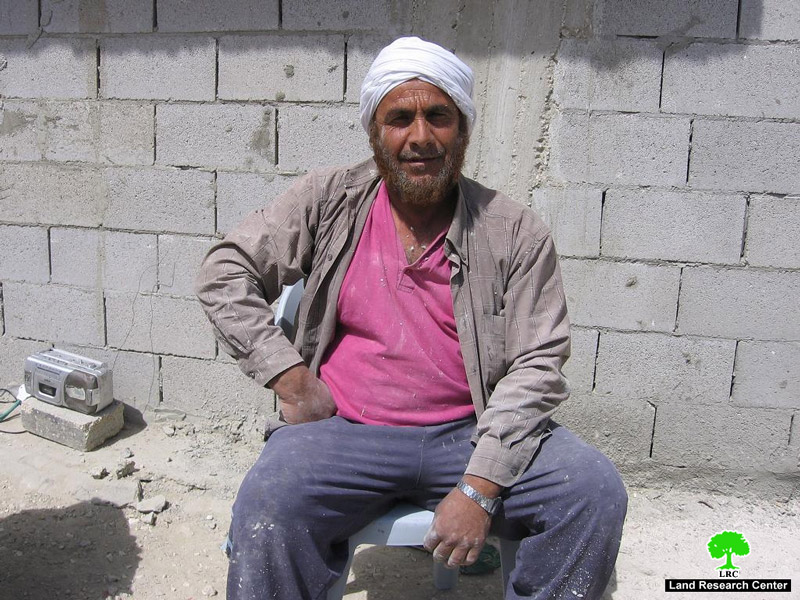 Pic.4: Mr. Fadel Al Rabaei
He said that when he went to attend to his land, he found 18 olive trees cut down including 5 trees that are at least 15 years old while the others are 10 years old (on average). He accused Ma'on colonists of carrying out the violation. He also added that "on Saturday March 19th, 2011, the residents of the village organized an activity in cooperation with a number of internationals to re-plant additional olive trees instead of those that were cut down." However, he added, "colonists attacked us and started to shout slurs before starting to throw stones and rocks at us. Israeli occupation soldiers joined the action as they tried to evict us out of our land through declaring it as a Closed Military Area."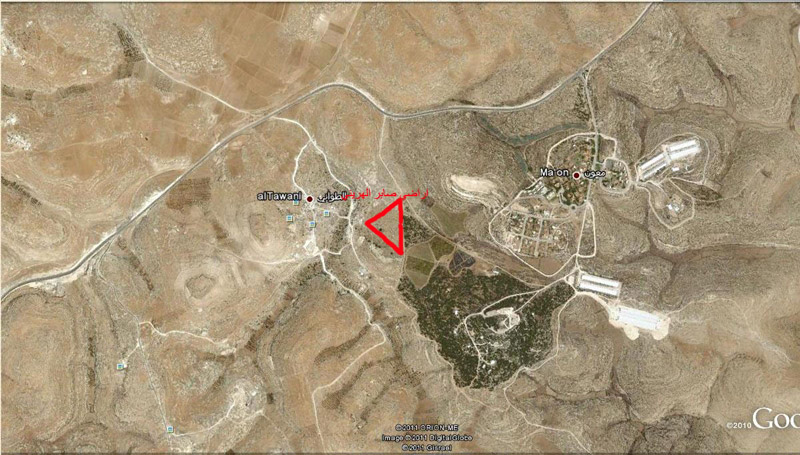 As Mr. Al Rabaei requested from occupation soldiers to stop the attacks by the colonists, four Israeli soldiers attacked him, threw him aground and tried to handcuff him. As excessive force was used, Mr. Rabaei laid on the ground unconscious as colonists celebrated before a Palestinian ambulance carried him to the Governmental Hospital in Hebron City. The village of Twani has witnessed a number of similar violations throughout the years.