Demolition notifications against a number of houses and installations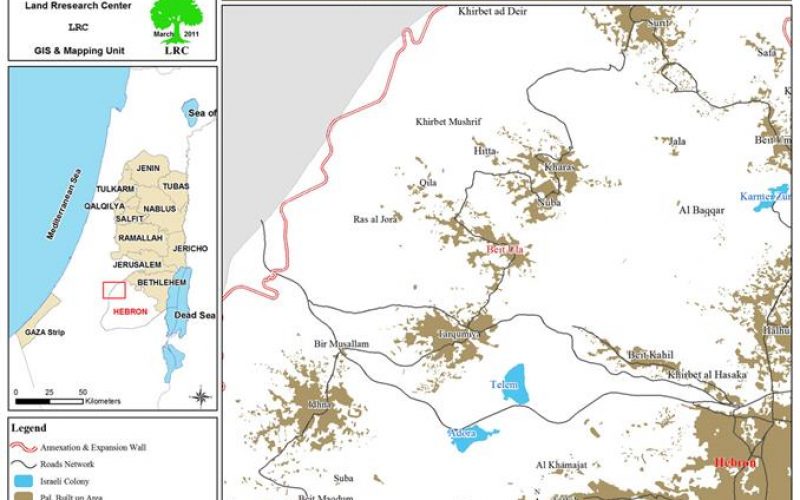 Violation: threatening four houses and a number of installations with demolition
Location: Attus, Bit Ula
Date: 21/2/2011
Perpetrator: The Israeli occupation army
Affected party: l Amlah extended family.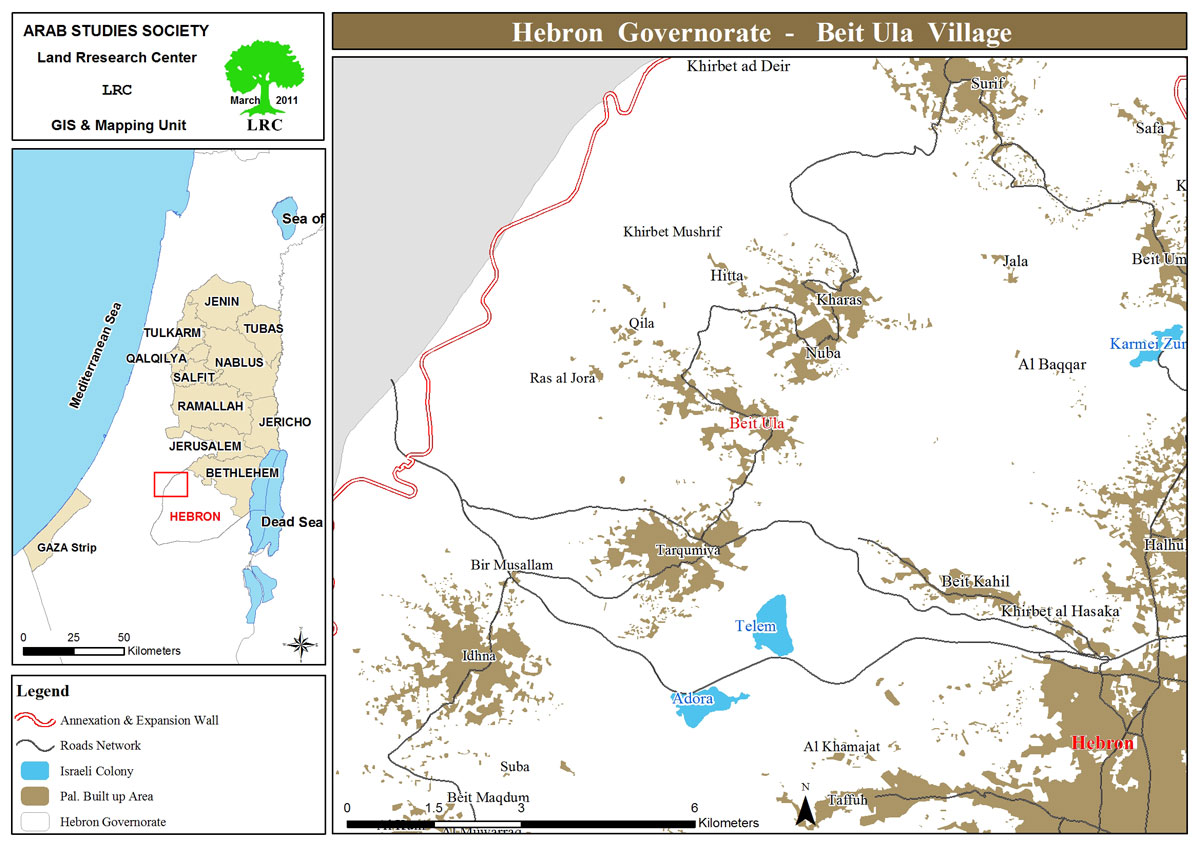 Introduction:
Beit Ula, located about 14 km north of Hebron city, a town as old as history, took its name from the Aramaic language meaning the noble house. First inhabited by Arab Canaanites, and ever since the character of the town has been an Arab, despite the circulation of some cultures and occupations through its long history, such as Jews, Greeks, Romans and Byzantines. On the land of the town reside a number of shrines and Maqams belonging to some of Muslim saints and righteous people. There is, also, a mosque under the name of the second Muslim Khalif, Omer Bin Al Khattab, commemorating his passage through the village on the way to conquest the city of Jerusalem from the Byzantine on 638 AD.
Area and Population:
The total area of ​​the town is 22,202 dunum ( 1 dunum =1000 M2) including 1455 dunum as built up area. Apart from this area a total of 9000 dunum were lost to Israel as a result of 1948 war. An additional ​​2000 dunums were, also, lost after the war of 1067 for building Israeli colonies and most recently for the construction of the Segregation Wall.
According to the figures of the Palestinian Central Bureau of Statistics (PCBS) published in 2009, the total citizens of the town were 11000. The town is bordered form north by Nuba, from south by Tarqumya, from east by Halhul and Beit Kahil and from west by the green line. The town has gone under a series of fierce attacks by the occupation authorities since the military occupation of 1967, the latest of which is the issuance of notifications of demolition against a number of housing facilities and installations under the pretext of un-licensing.
Details of the violation:
On February 21, 2011 the Israeli occupation authorities handed over four owners notices to stop work and construction of 3 houses, 3 water wells, and two stores and a bathroom, under the pretext of building without permits on the territory of zone C classified by Oslo Agreement. According to the distributed notifications, the so-called Israeli Sub-Commission for inspection will hold a hearing on 03/03/2011 at 9:00 to decide about the cases and return the location to the previous state according to their validity by the law of the organization of cities, villages and buildings, Article 38, No. 79 of 1966. The notifications, also, requested an immediate stop of all construction activities.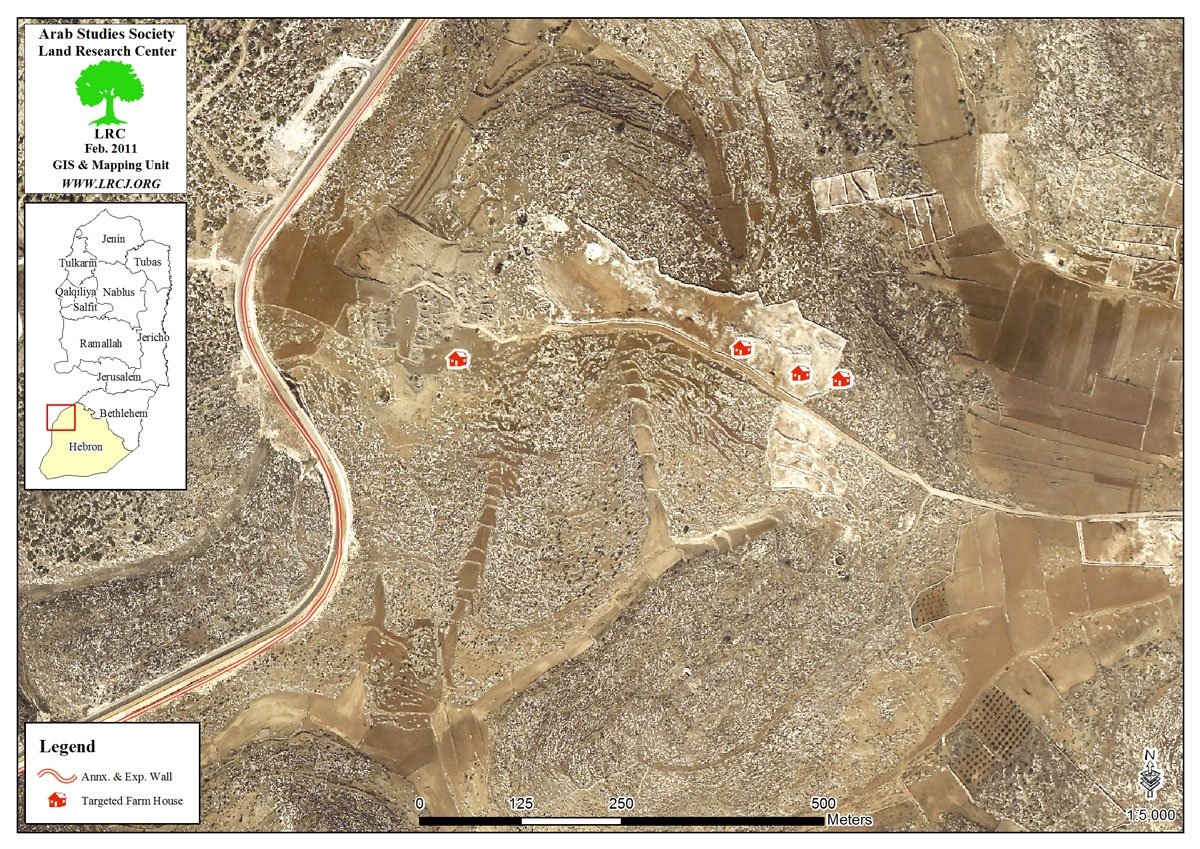 Attos- Beit Ula: An aerial view shows the geographical location of homes threatened with demolition
Table 1
The following table shows the names of citizens whose homes and installations have been threatened with demolition:
No

Name of affected person

No. of installati-ons

Area

M2

No. of family members

Children under 18

Year of construction

Type

No. of notification

1

Samir Ahmad Amro Al Amlah

3

70

6

2

2009

A house built of bricks and asbestos+store+cistern

2

Nimer Abdul Rahman Al Amlah

3

50

4

2

2010

A house built of bricks and tin+toilet+cistern

3

Mohammed Abdul Rahim Al Amlah

1

100

9

4

2009

A house built of bricks and tin

4

Ibrahim Yusif Al Amlah

2

40

6

4

2010

A house built of mud+cistern

Total

9

260

25

12
Source: field -work by LRC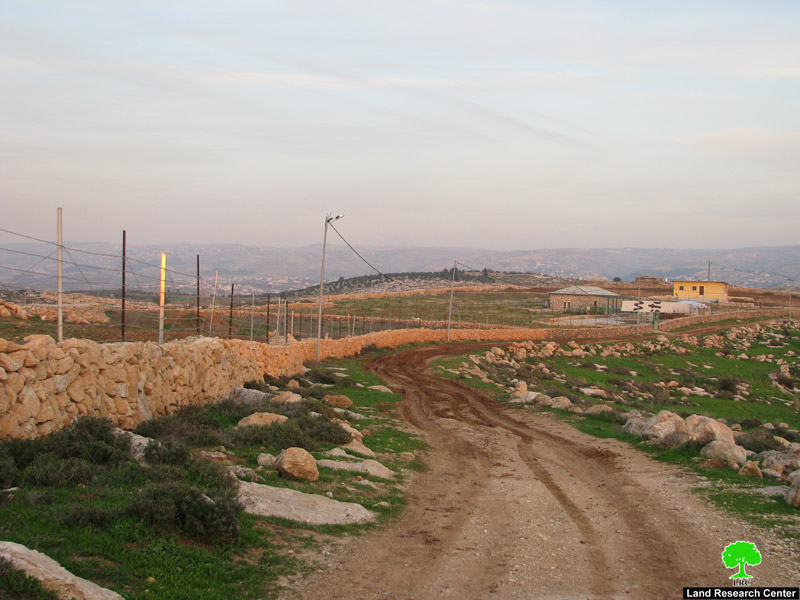 Photo 1: Attos – Beit Ula: Housing and Establishments Threatened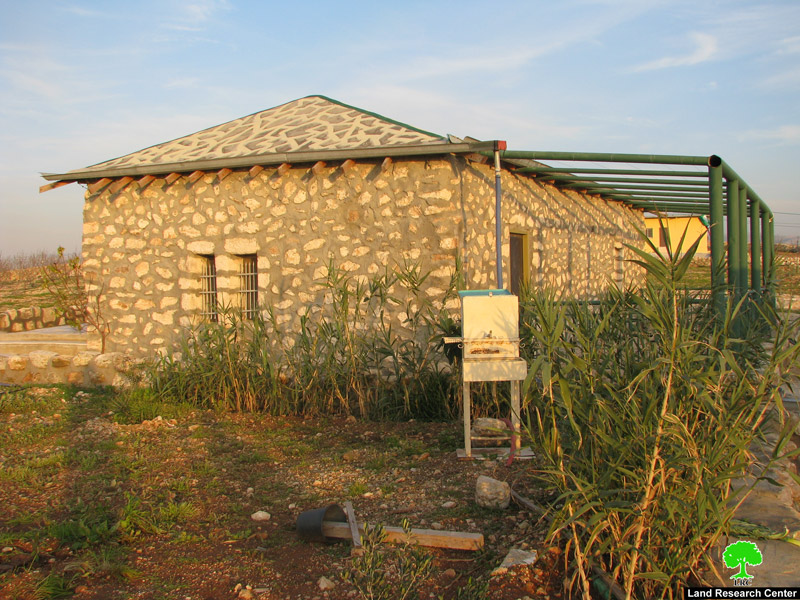 Photo 2: Attos – Beit Ula: Ibrahim Nimr's facility threatened with demolition