Capturing Palestinian land to be used as a Helipad in Hebron Governorate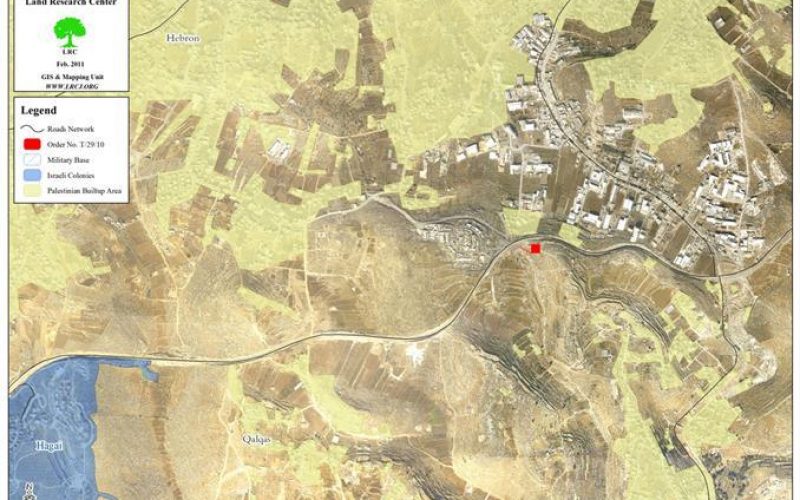 Violation: confiscating land for building a helipad.
Date: January 7, 2011.
Location: Mt. Manouh – Southern Hebron.
Perpetrators: the Israeli Occupation Army Highest command represented by Avi Mizrahi.
Victim: Husein Irfa'iyya.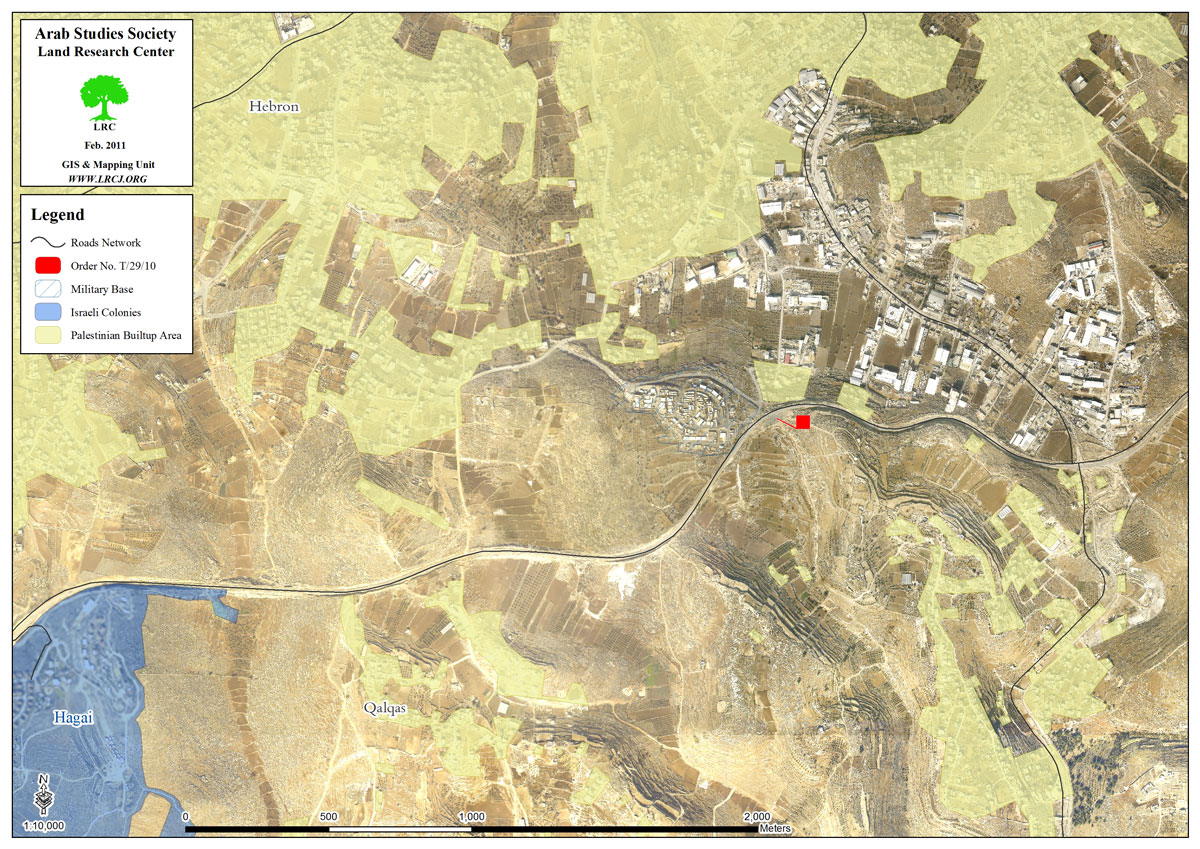 The Israeli Occupation Army announced taking over lands in Mt. Manouh to be used for constructing a helipad. A military order numbered T/29/10 issued in both Arabic and Hebrew, with enclosed maps, and signed by Avi Mizrahi, the Chief Commander of Jehovah and Samaria in the Israeli Occupation Army.
The order stated : "with the authority given to me as the Chief Commander of the IDF; I order taking over the land located in Parcel 6, Mt. Manouh and Khallit al Dar, with a total area of 28.5 dunum to be used as a helipad."
The land belongs to Husein Irfa'iyya and is located opposite to the Israeli Occupation Army Civil Administration Building in Hebron; it is located to the east of by-pass road '60'. The maps show the huge areas of agricultural fields surrounding the targeted land. Choppers ascending and descending in the area will most probably inflict a great deal of damage to the agricultural fields.