Growing concerns rising over the hidden agenda looping the settlement freeze arrangement in the occupied Palestinian territories have been rising. Recent ambiguous statements and actions by the occupying state, its governmental and army bodies indicate serious breach of the memorandum, demonstrating and affirming the 'De-Facto' policy that Israeli decision makers have pull off throughout the occupation.
In its recent circulated e-mail, on the 9 May 2010, it called upon it's supporters for there backing and presence on Palestinian lands, located within Al Khader Village of the West Bank governorate of Bethlehem.
Al Khader village have witnessed long illegal occupation practices of colonization, land grab and illegal exploitation of the occupied Palestinian territories. 2,916 Dunums of Al Khader village lands have been confiscated and were relocated for settlement colonizing projects by the occupying state of Israel (Look table 1), Al Khader Village also lost a total of '12' Km length that were allocated for constructing settlers only roads, that connect the colonial settlement project to main Israeli urban areas.
Violations escalated against Al Khader village with the construction of the illegal segregation wall like in other Palestinian areas, which lost Al Kahder village tremendous areas of lands; a total sum of 15,189 Dunums that were segregated behind the Israeli segregation wall, 6.6Km in length of wall that segregated the village from it's lands.
Gush Etzion settlements cluster is one of the main 6 settlements blocks that Israel mentioned that it will continue to hold on to under any negotiuation status with the Palestinians. This settlements bloc has 11 settlements and 12 outposts, all of wich has plans for expansion within the next decade.
Furthermore, the right wing movement stated clearly that the Israeli occupying force will help and facilitate their project scheme. Apparently, the right wing government of Benjamin Netanyahu is looking the other way; or so it seems when it comes to the settlers' actions; indirectly providing what ever logistic help to the settlers without 'according to their conviction' do not breach the so-called 10 months settlements freeze that started on November 26 2009.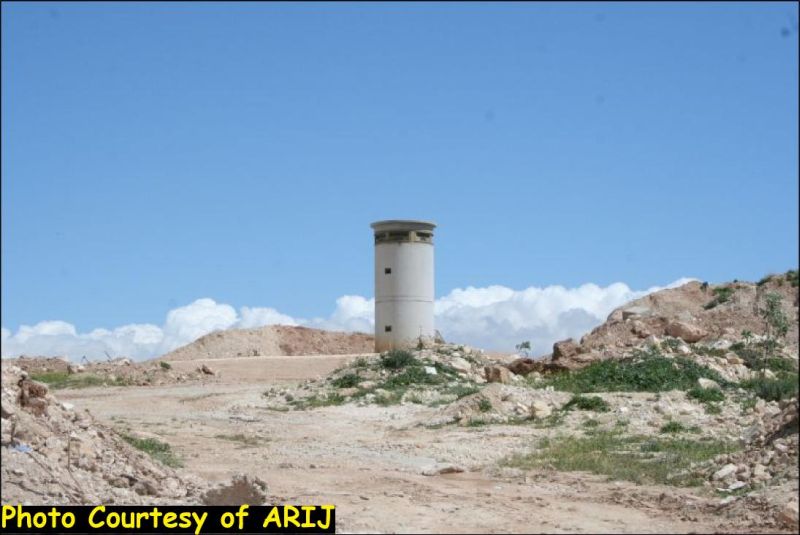 March 2010
On the same notion, the new position adopted by the Israel state prosecutor on investigating in the possibility of legalizing illegal outpost of 'Derech haavot' established by settlers on private Palestinian lands, reflects what Israel has been saying for some time that only some of these illegal outposts are actually illegal and the rest falls within the legal terms of the Israeli state policy in the occupied Palestinian territory.
Israel's policies regarding the settlements and the outposts may have shifted over the last decade in conform with the Israeli segregation wall construction as certain settlements and outposts now gaining a favorable status to others; those captured on the Israeli side of the wall, which Israel seeks to annex within the western segregation zone.