Ma'on Settlement is expanding on Yatta Lands.
Violation: The confiscation of more than 20000 thousands m2 of Palestinian lands.
Date of violation: From August 2009 to present
Objective: Ma'on settlement enlargement
Location: The village of Al-Twani, eastern Yatta
Violators: Ma'on Settlers
The Victims: different families (Al-Hreni, Al-Mudallal, Al-Shwaheen)
Details:
The settlement expansion in Ma'on settlement in south east Yatta were apparent, Settlers positioned 7 RVs in the western side of the settlement and levelled more that 20000 m 2 of the Palestinians confiscated lands. They have also begun to lay foundations in order to add new residential units in the settlement.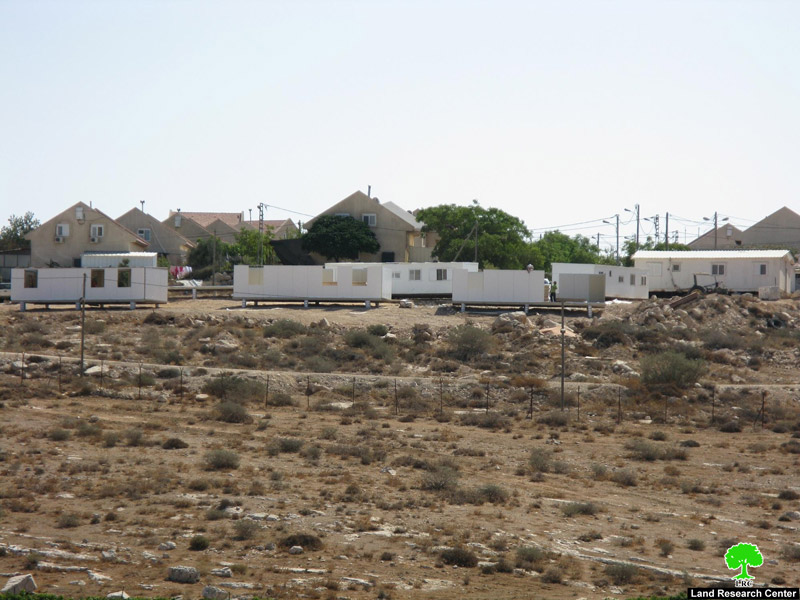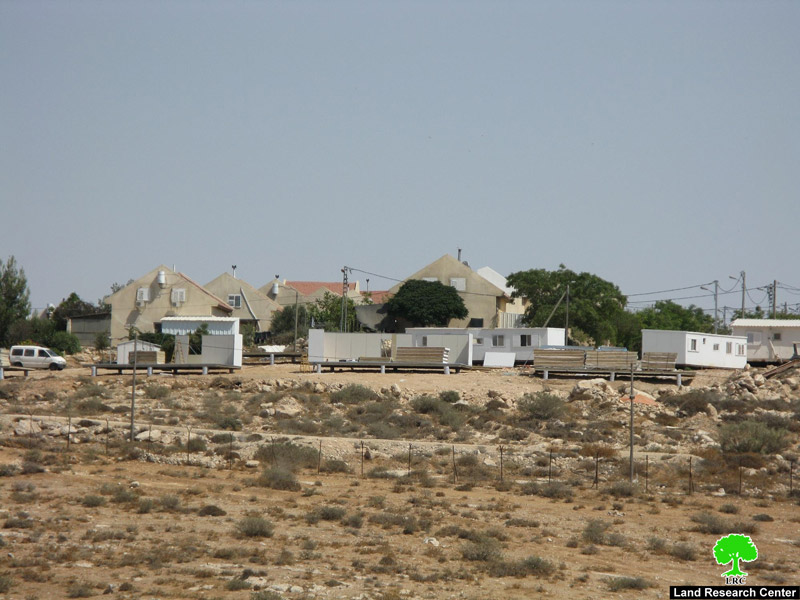 Picture 1+2+3: the new RVs which were deploy by Ma'on settlers.
Activists from the 'Christian Peace Team (CPT)' stated that the expansion process has started early in August, 2009 and is still going till today. They added that the huge areas flattened indicates that big expansions are on their way.
Picture 4+5+6: Bulldozers and heavy machineries of the occupation are laying down foundations for the new houses.
It must be pointed that the new settlement house will be built upon lands that belong to Palestinian families including 'Al-Hreni, Al-Mudallal, and Al-Shawaheen.'
Al-Tawani ruins:
Al-Tawani ruins is located south east of Yatta town located south of the Hebron city in the West Bank. It is 20 km away from Yatta and is inhabited by about 250 people. Managed by a village council, the village has a clinic in the attached to the council's building. It also includes a small mosque and a school which teaches students till the 8th grade.
Rain and water cisterns are the only sources of water and there is a huge electrical generator that is run by all the residents and for all of them. An unpaved road attached to the settlement road is the only entrance to the village. Al-Tawani ruins is considered one of the most threatened and besieged villages which suffers from interventions from the settlers almost on daily basis.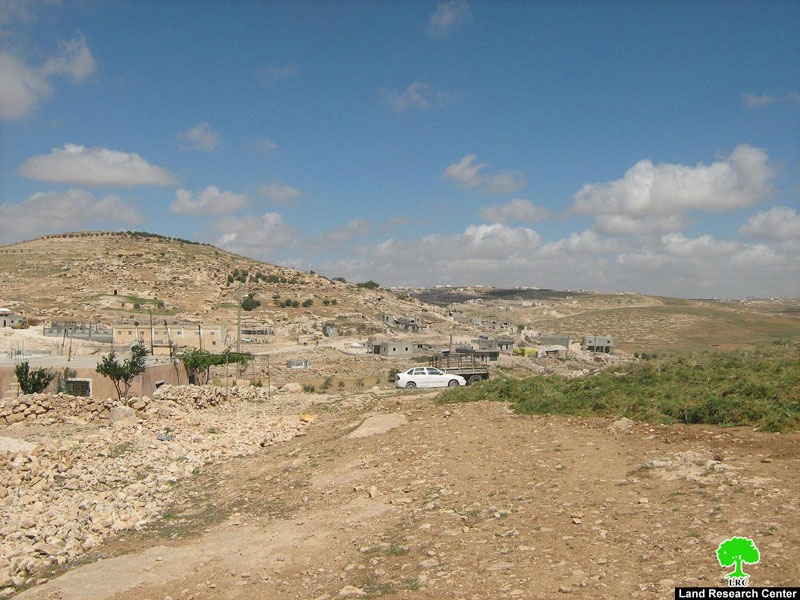 Maon Settlement:
Ma'on settlement was established in 1980; it is standing on the lands of Al-Tawani and Arab Al-Zweideen on an area of about 683 m2 and is inhabited by 327 settlers. For further information on the Ma'on settlers' aggressions against the residents of Twani, please refer to LRC previous reports.