Israeli demolition campaign continued in Northern Ghor Tubas Governorate
On Wednesday, 17 of June, 2009, the Israeli occupation authorities performed a new demolition campaign against Palestinian dwellings and animal barracks in Ein Al Hilwa area ( the sweet spring) of Wadi Al Maleh which is located about 20 km to the east of Tubas city in northern Ghor (Jordan valley) region.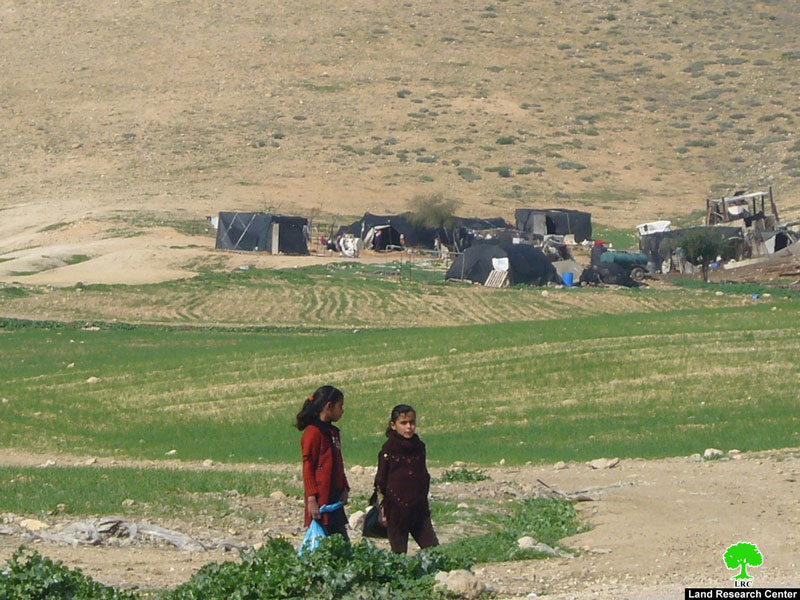 (Photo 1: Two children walking in front of the dwellings before demolition)
The demolished structures include three residential dwellings made of sackcloth and tinplates, and 12 animal barracks. In addition, 4 tons of animal fodder were, also, damaged during the process of demolition which brought 71 people to homelessness almost half of them are children under the age of 16. All of the homeless people were forced to leave to 'Aqraba village in Nablus governorate. See Map 1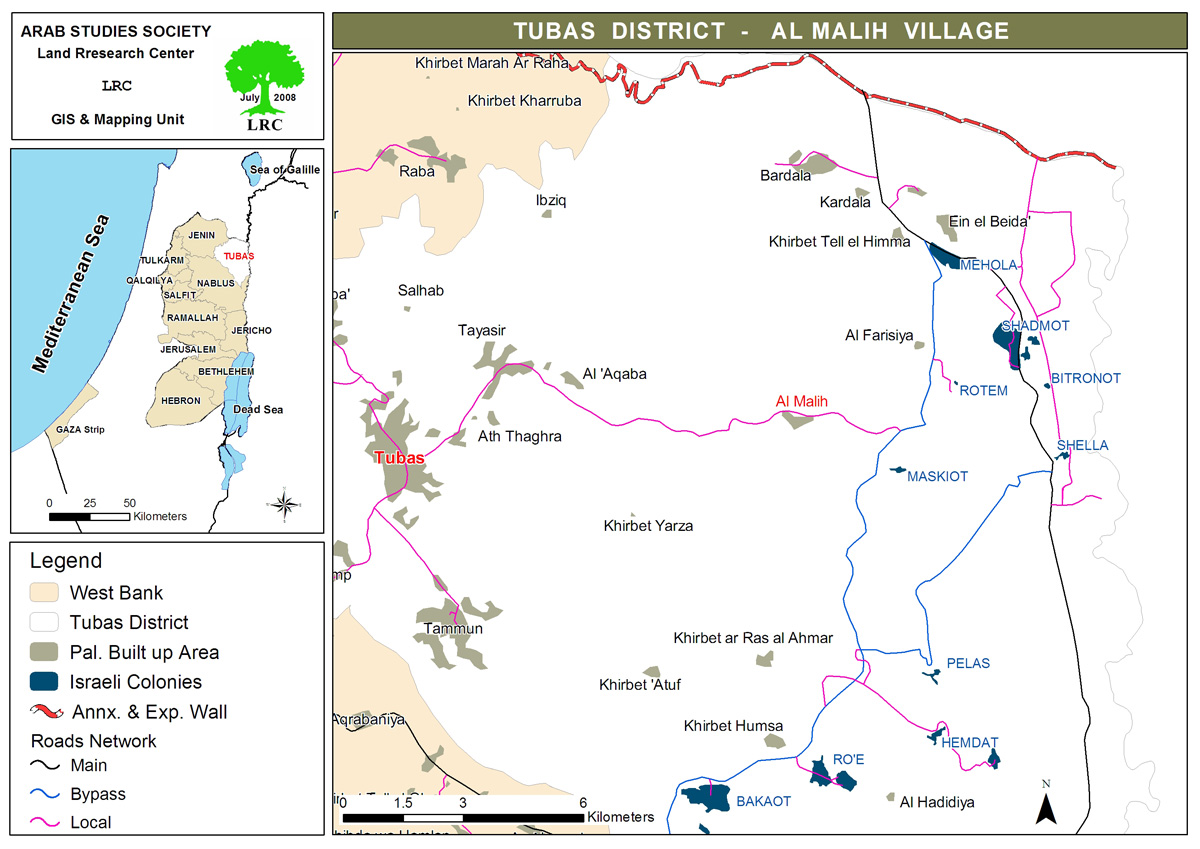 Displacement and replacement
The acts of demolition in northern Ghor come as part of the general Israeli policy that aims at displacing Palestinians and replacing them with Israeli settlers, a policy that has been going on ever since the establishment of the state of Israel. This policy encompasses, among other things, the control of natural resources such as underground water and denies Palestinians equal rights to these natural resources. By international law, this policy is illegal as stipulated in article 53 of the Fourth Geneva Convention which reads: "Any destruction by the Occupying Power of real or personal property belonging individually or collectively to private persons…is prohibited.' Under this provision the practice of demolishing Palestinian property is banned, as is the wholesale destruction of the Palestinian infrastructure.
Closed military zone
The latest demolitions were carried out in compliance with four military orders issued last May claiming that the area in which the structures are located is a closed military zone prohibited for Palestinian entry. In fact, the ' military zone' is one of many claims and pretexts used by the Occupation authorities to confiscate Palestinian land. Other pretexts include, public use, green areas, security purposes and Wall's construction.
Table 1: Demolished structures by owner's name, Family members, type and building costs
#

Owner's name

Family members

Type

Building costs

NIS

1

Mohammed Irhayel Sulieman Ka'abneh

4

One dwelling + one animal Barrack

6000

2

Mahmud Mohammed Irhayel Ka'abneh

10

Two animal barracks

3000

3

Sulieman Mohammed Irhayel Ka'abneh

4

Two animal barracks

3000

4

Irhayel Mohammed Irhayel Ka'abneh

6

One animal barrack

3000

5

Ahmad Mohammed Irhayel Ka'abneh

10

One animal barrack

3500

6

Khader Ibrahim Asmar Daraghma

13

One dwelling + one animal Barrack

7000

7

Ghanima Ahmad Hussein Ka'abneh

2

One dwelling + one animal Barrack

5000

8

Musa Irhayel Sulieman Ka'abneh

14

One animal and fodder barrack

5000

9

Omer Musa Irhayel Ka'abneh

6

One animal barrack

3000

10

Imran Musa Irhayel Ka'abneh

2

One animal barrack

3500

71

420000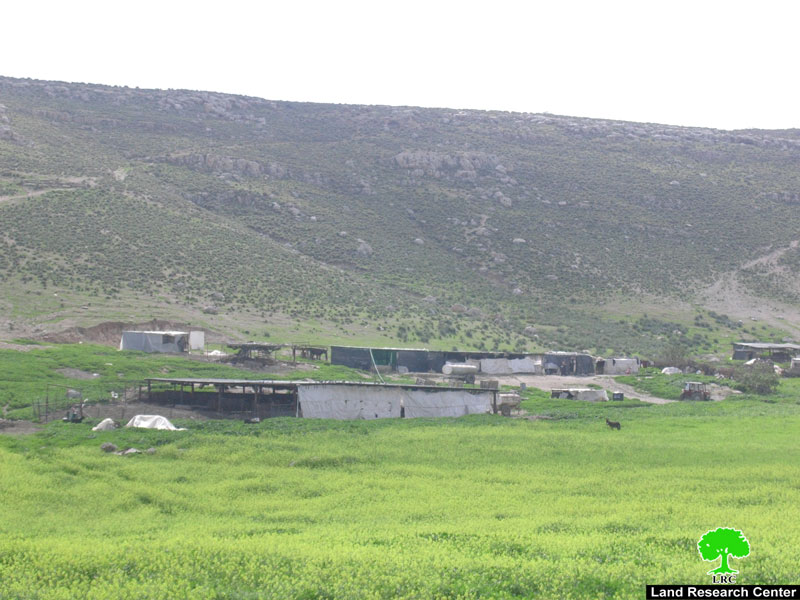 (Photo 2: some of the barracks before demolition )
It is worth mentioning that the Ein Al Hilwa area is desired by farmers for its moderate weather, fertile soil and water availability. However, the occupation authorities have reduced the number of dwellers from thousands to a few families after announcing vast areas as security or military exercises zones, in addition to establishing many colonies on its land, such as Mehola, Ro'i and Maskiyyot whose total population by the end of 2007 was 483, while municipal area was 3623 of which 334 dunums built up area (source: Foundation for the Middle East Peace- Washington).
Prepared by:
The Land Research Center
LRC