Khallet Hamameh: another expansion of Jerusalem municipality boundaries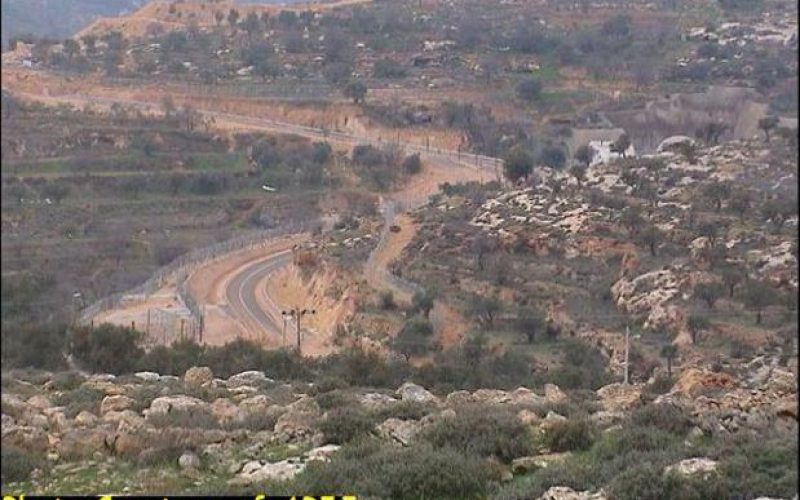 Expanding the municipality borders of Jerusalem city is one of the goals Jerusalem Israelization. Today, through the implementation of the Segregation Wall, Israel is annexing as much land as possible from the West Bank, mainly to expand the Israeli municipality borders of Jerusalem. Vast areas of East Jerusalem were unilaterally annexed after the 1967 war, and many areas were declared as part of Jerusalem while they belong originally to Bethlehem and Ramallah districts, Khallet Hamameh near Beit Jala adjacent to Ayda camp along with Al Nu'man and al Walaja villages is a clear example.
Khallet Hamameh, an area located between Ayda refugee camp and Beit Jala, it was declared as part of Jerusalem municipality borders after the annexation of East Jerusalem, but not all residents were considered as Jerusalemites. Today, the Segregation Wall is being built along the illegally expanded boundaries declared by Israel after the year 1967 and Palestinian residents are facing the threat of being considered as 'illegal dwellers' in their lands and homes. See pictures of the Segregation Wall constructed on Lands of Beit Jala.
I'miah, a Palestinian family, is one of the cases facing the threat of loosing its land. The family has documents that prove its ownership of the land. See Doc 1 & Doc 2
I'miah's property includes an old house built in the heart of a five dunums land. See photo 4 & Photo 5
In 1995, the Israeli authorities decided to confiscate one-dunum of land from I'maih's land for building the Israeli bypass road # 60. (See maps). I'maih family has been paying the Israeli property tax 'Arnona' for the Jerusalem municipality; besides, water and electricity services have been facilitated by the Israeli ministry of infrastructure. See Doc 3, Doc 4 & Doc 5
The Israeli authorities are not willing to recognize the family as the legal owner of the land even though the family has all the necessary documents that proof its ownership of the land. The family pursued the case in Jerusalem municipality court and only succeeded to get a decision from the legal adviser of the Israeli army to issue permits for the family members in case of security, to enter the state of Israel. See permit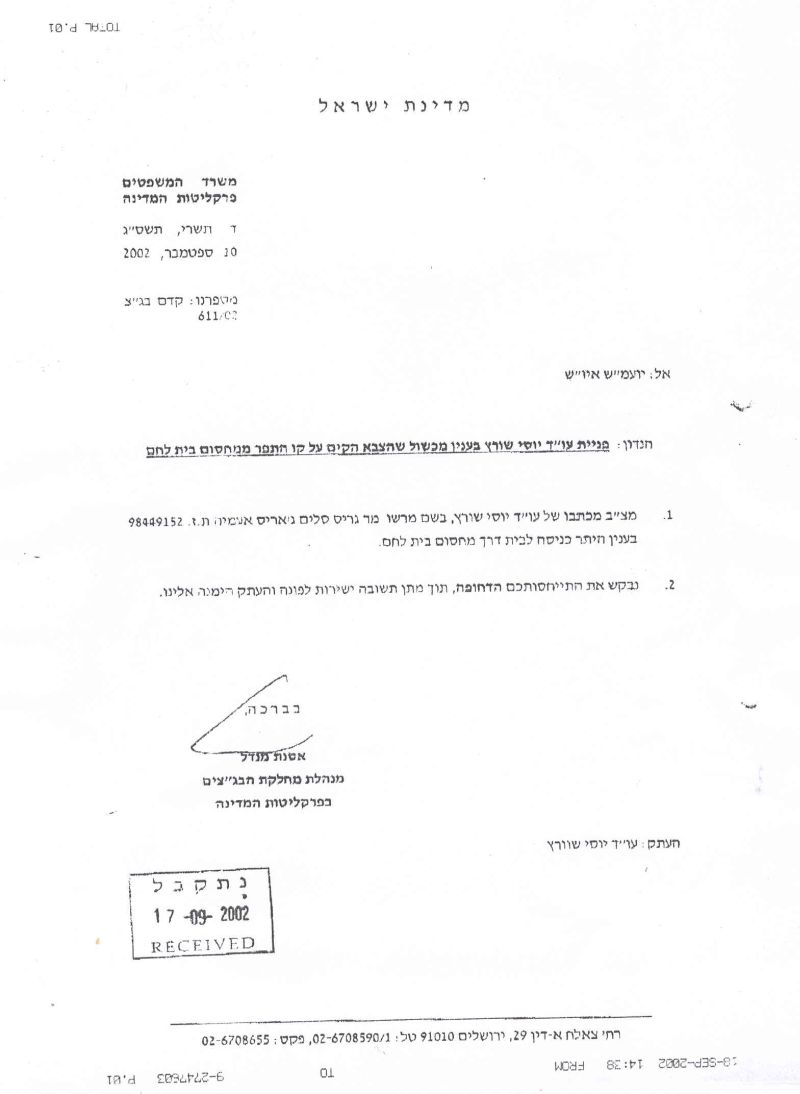 The family later received Israeli orders to displace the land and was prohibited from entering Jerusalem. The policy of constructing the Segregation Wall in the occupied territories is bringing many facts on the ground by the Israeli government, which in turn, deprives Palestinians from living in East Jerusalem, and pre-empting the Palestinians of 1967 borders, leaving no applicability to the right of return.
Related articles:-
Prepared by:
The Applied Research Institute – Jerusalem