Homeless in front of their homes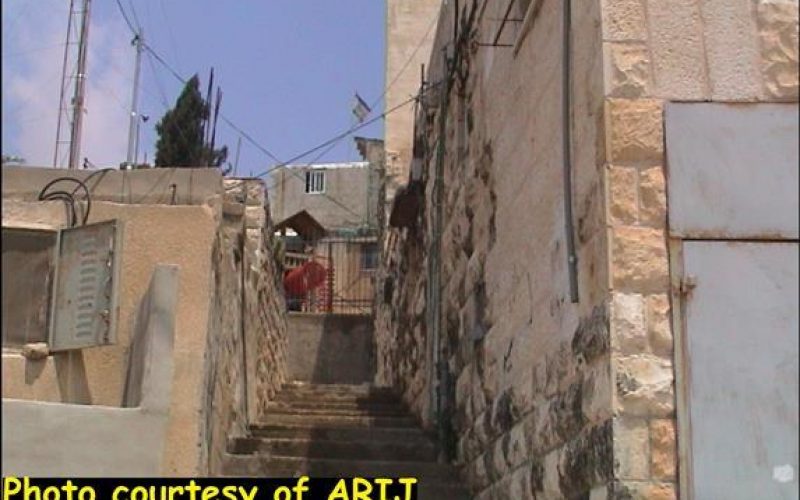 The Jewish settlers in East Jerusalem are increasing each day their violations against the Palestinian residents of the city in an attempt to depopulate the maximum number of Palestinians and to control the maximum area of land and houses. The suffering of Al-Sheikh Jarah neighborhood in East Jerusalem is considered as one of the most alarming situations in the city, in which a number of 31 Jewish settlers are controlling few houses and trying to make the life of 2570 Palestinian residents infernal. See Photo 1 & Photo 2 &
In the neighborhood of Al-Sheikh Jarah few houses were built by the Jordanian Ministry of Public Works during the 1950's for the refugees of 1948. Since 1972, Jewish settlers made an appeal to the court claiming that they own the land on which the houses are built. A decision issued by the court on March 27, 2003 stating that settlers are not allowed to enter the homes in the neighborhood.
By the midnight of 27th of April 2003, Jewish settlers armed with different types of arms entered by force to the houses lived by Hanouna and Gawi Families, terrorized the children and the women that were alone at that moment and turned the place into a disaster. See Photo 3, Photo 4 & Photo 5
The problem with the settlers continued till 4 pm, while the families were waiting for the police who found the best solution is to close the houses and to prevent the families from entering them and let them sleep the rest of the night in front of their houses, as a 'compromise'. The families are holders of Israeli ID's even though they are not receiving the same protection as the other holders who are not from a Palestinian origin. See Photo 6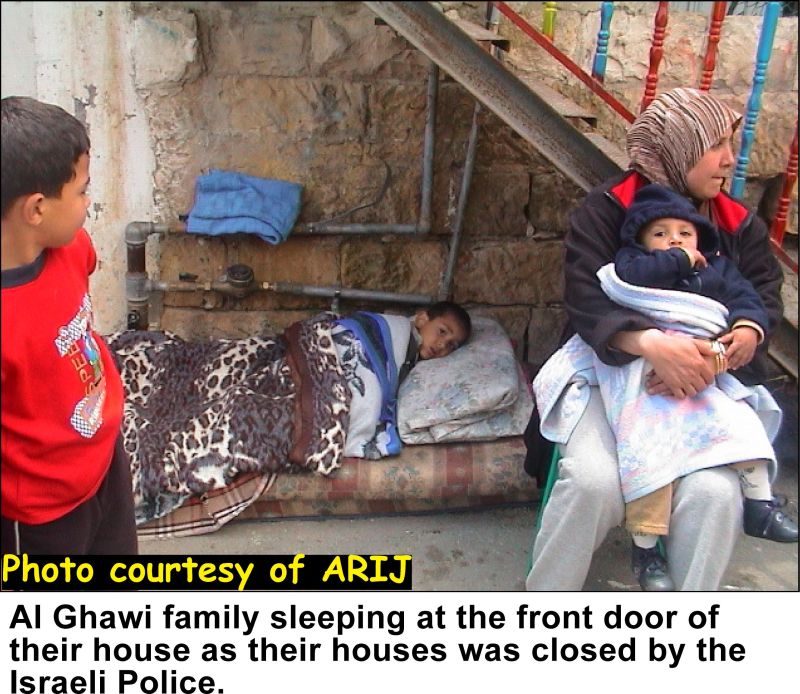 The aim of Jewish settlers is to acquire the homes by force as they are not able to do it by law, without any interference they will still continue to do the same thing with the rest of homes in the area. The goal of Israeli settlers is to erect a new settlement in the neighborhood as a part of the Israelisation of Jerusalem and reducing the Palestinian existence in East Jerusalem.
Prepared by:
The Applied Research Institute – Jerusalem