Land Confiscation in the Community of Surif – Expansion of the Green Line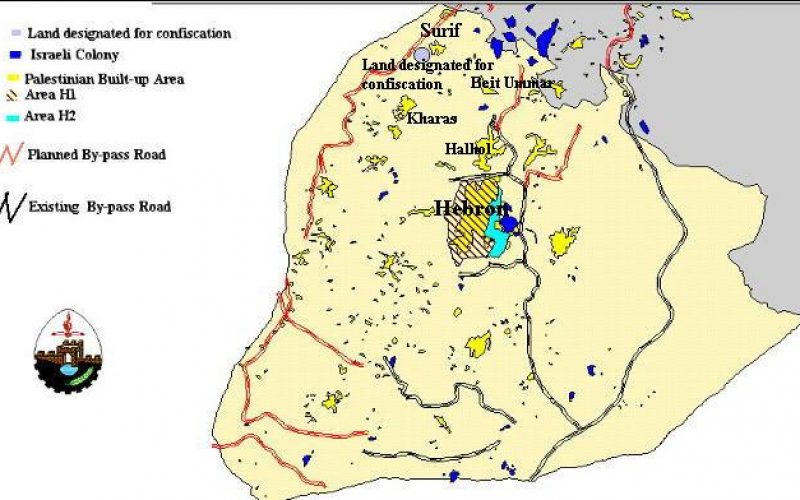 Surif is a small village in the north-western section of the Hebron District. It is located very close to the West Bank border with Israel, known as the 'Green Line' (Figure 1).
Figure 1: Map showing location of Surif and its proximity to a planned by-pass Road
On 21 September 1998, farmers and members of the municipality of Surif found eviction notices scattered across the fields of farm land adjacent to the community. These notices were apparently thrown out of a moving vehicle by Israeli government officials. They proclaimed that 3,500 dunums (1 dunum = 1/10 hectare) of land were being confiscated by the Israeli government due to the Israeli Absentee Law. This law states that any land within the West Bank which has not been in use for at least three continuous years can be claimed by the Israeli government. The Israeli Absentee Law serves no purpose other than as an excuse for the indiscriminate confiscation of Palestinian land. The Surif land is located on the site of a planned by-pass road (Figure 1). The construction of this by-pass road serves to claim more of the West Bank for the Israelis by moving the Green Line further east. It also constrains the Palestinian population to small enclaves without contact with each other and without any possibility for growth (Figure 2).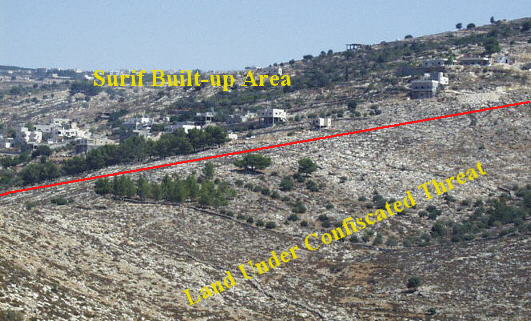 Figure 2: Limitation on the Palestinian built-up area.
Observation of this land clearly shows that it is in use by community members for rainfed agriculture. Olive trees, pine forests, and traditional agricultural plots dominate the landscape (Figure 3), and the valleys within it contain precious fertile soil. According to a member of the municipality office, this agriculture serves the needs of 4,000 people from the village.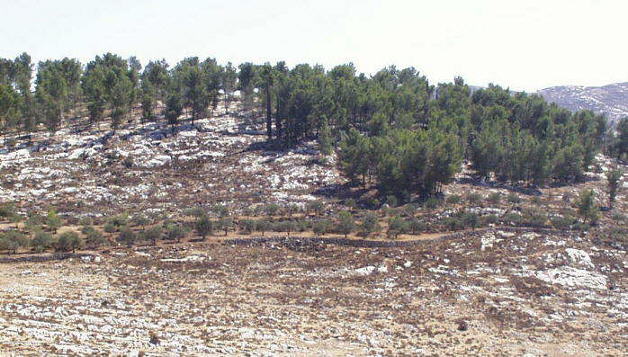 Figure 3: Olive trees and pine forest cover the land.
The most likely reason for the confiscation of this land is due to its proximity to the Green Line (Figure 4 ). The destruction of houses and confiscation of land bordering the Green Line are a common tactic of the Israeli government to increase their control over the West Bank, and push the Green Line boundary eastward.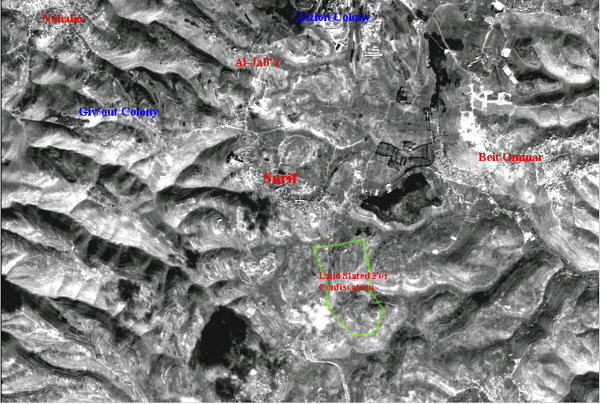 Figure 4: Satellite image of the land slated for confiscation.
Since 1948, 20,000 dunums of land have been isolated from the village of Surif. Most of this land is located inside the Green Line, however, some parts of their surrounding land was confiscated for military exercises by the Israeli army.
The confiscation of land resources are limiting the growth potential of the village, especially in the direction of the Green Line, as well as reducing their food and economic needs (Figure 5).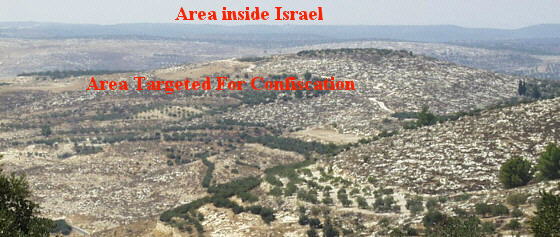 Figure 5: Proximity of the Green Line to the confiscated land.
This most recent annexation of land will cut off their contact with the nearby Palestinian village of Kharas and provide open space for settlement activity.
Prepared by:
The Applied Research Institute – Jerusalem