Wadi Al-Teen Quarry and the Systematic Expropriation of Palestinian Natural Resources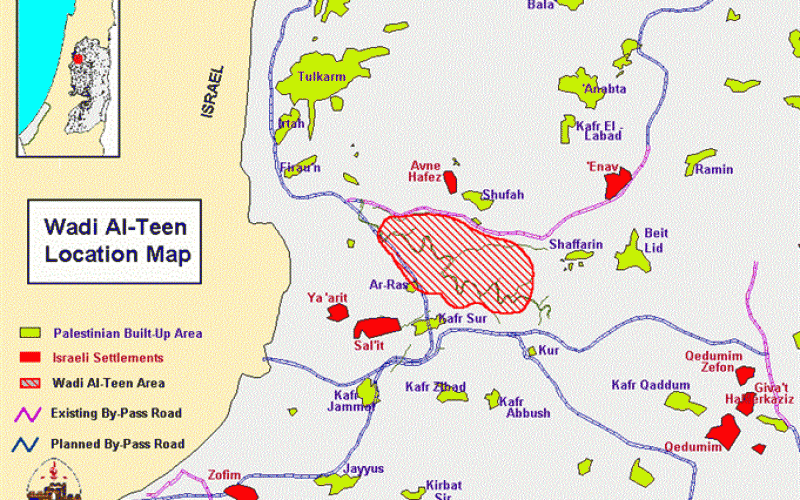 Wadi Al-Teen is a large valley located 5 kilometers southeast of Tulkarm city and 4.5 kilometers to the east of the Green Line which separates the West Bank from Israel (Map 1). The valley is characterized by a rocky surface and sharp slopes, with various locations planted with orchard and olive trees. Wadi Al-Teen represents an important natural grazing area which supports many livestock farmers in neighboring Palestinian villages. It also serves as the main catchment area for runoff rainwater. This runoff rainwater feeds large agricultural areas located at the flat end of the valley near Tulkarm city (Map 2, aerial photo). The size of Wadi Al-Teen catchment area is estimated at 80 km2 and collects a minimum of 18 million cubic meters of water per year, a major source for water for agricultural production in the area.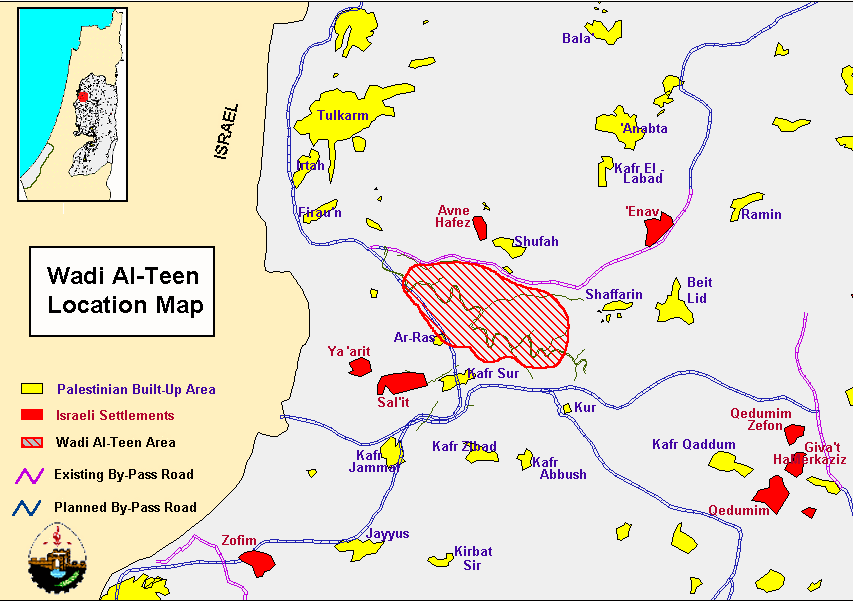 Map 1: Location Map of Wadi Al-Teen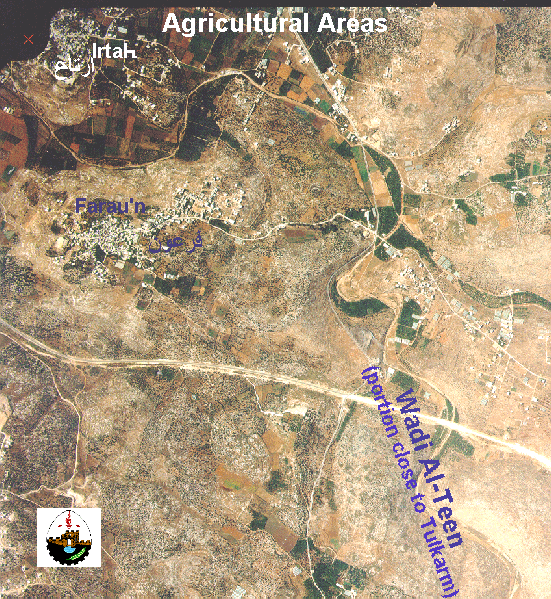 Map 2:Agricultural Areas Fed by Wadi Al-Teen Runoff Water (309 k bytes)
On 11 August 1994, the Israeli Central Planning Office for 'Judea and Samaria', located in Beit El, proposed the expropriation of 968.5 hectares of Wadi Al-Teen area to be utilized as quarries for private Israeli companies. Although a major portion of the land to be expropriated is privately owned by Palestinians, the Israeli Highest Planning Committee approved the proposal and it was thereafter referred to as Detailed Planning Scheme 24/52. The Israeli Highest Planning Committee based its decision on article 20/24 (1) of the 1966 Jordanian Town Planning and Building Law Number 79, which was in use before the Israeli occupation of the West Bank.
The quarry plan includes the confiscation, with no consultation or compensation, of 968.5 hectares (2,421 acres) of land belonging to the five Palestinian villages of Shufah, Saffarin, Kur, Kafr Sur, and Ar-Ras (Map3). The confiscated area will be used by private Israeli companies to quarry and extract granite stone, open roads to connect the quarry area with the main Tulkarm – Kuf Sur area, and reserve land tracts as a buffer zone for variety of purposes (Table 1).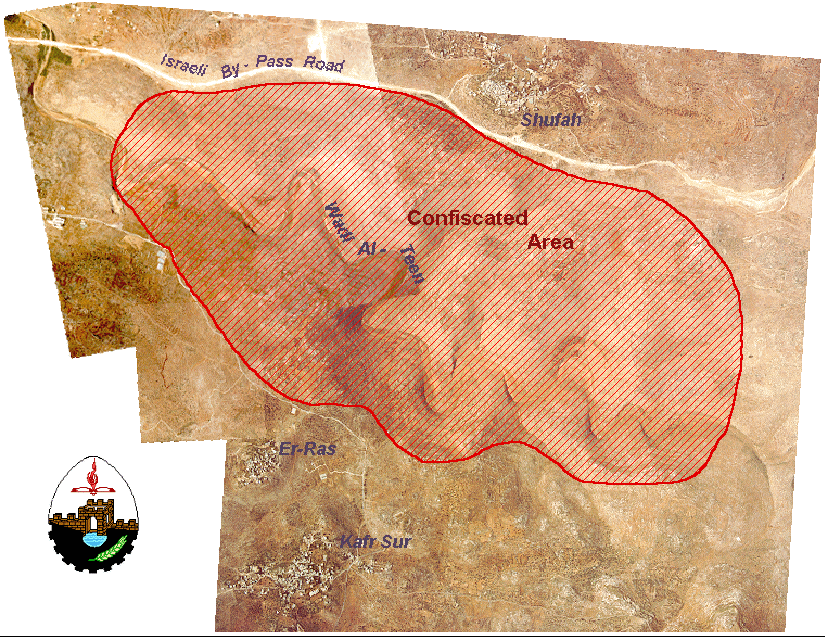 Map 3:The Planned Wadi Al-Teen Quarry (aerial photo 426 k bytes)
Table 1: Planning Scheme of Wadi Al-Teen Quarry

Purpose

Area in Hectares

Percentage

Quarry

341.5

35.3

Buffer Zone

548.0

56.6

'Green Area'

71.0

7.3

Roads

8.0

0.8

Total

968.5

100.0

1 hectar = 2.5 acres
Israel recently began to implement the quarry plan despite formal and public Palestinian protest. Several objections were submitted to Israeli courts by Palestinians against the project supported with land ownership deeds, however, no response was given (Al-Quds Newspaper, 3 December 1996).
The construction of a quarry in Wadi Al-Teen will undoubtedly bring environmental degradation, threaten the biodiversity and wildlife in the area, close off major natural grazing and agricultural areas, and deprive Palestinian farmers of runoff water used for irrigation. Furthermore, the plan will adversely affect the living environment in neighboring Palestinian villages due to dust and other types of air pollution. Most important, this project allows Israel to exploit Palestinian stone, the main natural raw material in the West Bank. As the West Bank lacks any other major natural raw materials, granite, as well as other stone types, are considered the white oil of Palestine and the only abundant raw material available to support the Palestinian economy.
The Wadi Al-Teen quarry is not a unique incident but one of seven Israeli quarries which Israel had created in the West Bank (Map 4). These quarries, occupying an area of 1,673.3 hectares (4,183 acres), are built on land that Israel confiscated after the signing of the Oslo I agreement of 1993. These quarries represent a systematic pirating of Palestinians' natural resources and the destruction of their environment. The quarries are also blatant violations of international law and specifically the Fourth Geneva Convention. As an occupying power, Israel is prohibited by international law to expropriate and utilize the West Bank's natural resources unless it is for the sole benefit of the occupied population, the Palestinian people.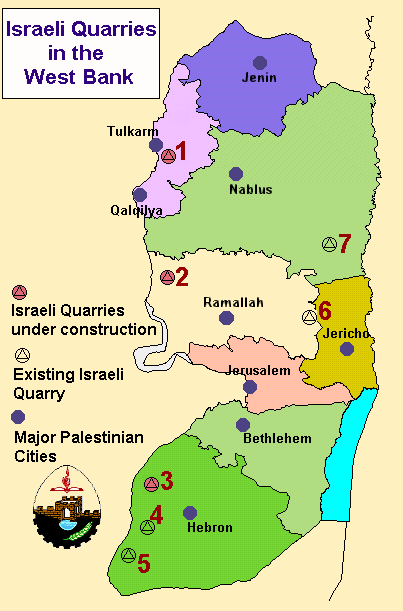 Map 4: Israeli Quarries in the West Bank
Prepared by:
The Applied Research Institute – Jerusalem