Halt of Work notices for Two Houses in Abu Al-'Arqan village / south Hebron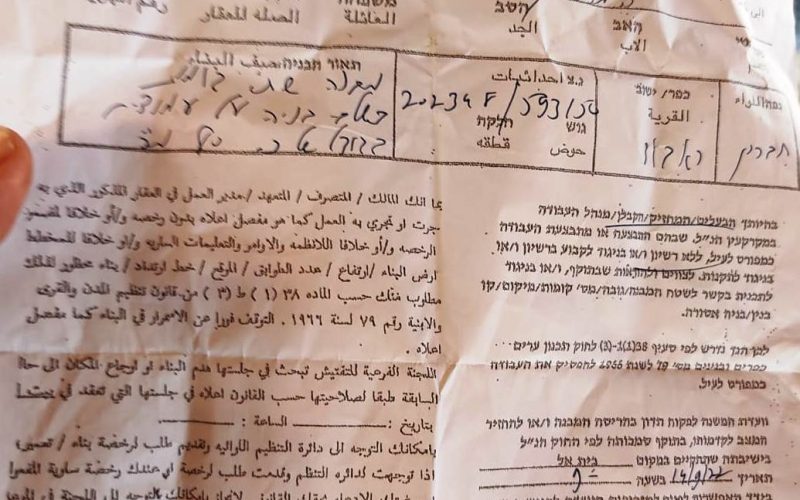 Violation: Halt of work notice.
Date: August 30th 2022.
Location: Abu Al-'Arqan – Dura town / Hebron governorate.
Perpetrators: The Israeli Civil Administration.
Victims: Citizens Nazzal and Sahar Shawarma,
Description:
August 30th 2022, The Israeli Occupation Authorities issued halt of work notices for two houses on the pretext of building without a license in Abu 'Arqan village south Dura town , Hebron Governorate.
Eyewitnesses said that a vehicle belongs to the building and organization department at the Israeli Civil Administration raided the village , the building inspector wrote the notices , hanged them on the targeted structures and withdrew.
The notices were entitled "Halt of work – construction" that ordered the immediate stoppage of construction works , on the pretext of building without a license in area C.
The Occupation Authorities sat September 14th 2022 as the date of the inspection subcommittee in  Beit El military court to decide the fate of the structure.
The targeted houses belong to:
Citizen Nazal Ash-Shawamra : Received halt of no (203501) which targeted his under construction house , that started in preparing a floor , with a total area of 120 m2.
The affected citizen currently lives at his family's old house, and started building the house in June , that was supposed to move to the new house , noting that he supports a family of (7) , among them (5) children and (4) females.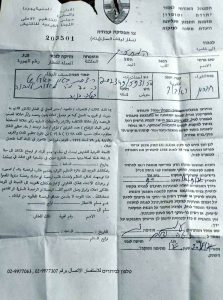 Halt of work notice 203501 which targets Nazal Shawamra house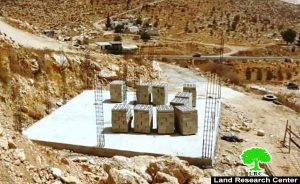 Photo 1: The targeted house
Citizen Sahar Shawamra : Received halt of work notice no (203502) which targets an under construction house , that composes of two floor , the house has a total area of (240 m2).
Sahar's husband died last years with 6 of his family members in Deir Al-'Assal Al-Fouqa, and she is building the house on a plot she had inherited from her father , noting that volunteers and charitable donors from the village are helping Sahar in the construction of the house.  She currently lives at a caravan after loosing her husband in a tragic incident.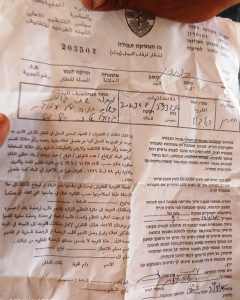 Halt of Work notice no 203502 which targets Sahar Shawamra house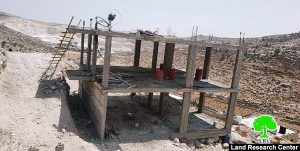 Photo 2: The citizens threatened house
Noteworthy , Otniel colony is continuously and illegally growing on the village lands , while Palestinians are not allowed to build at their own lands.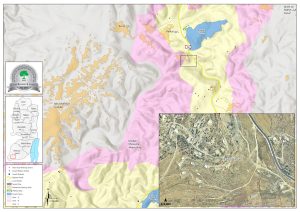 Prepared by
 The Land Research Center
LRC